Breaking News Turkey
The People's Alliance consisting of the ruling Justice and Development (AK) Party, Nationalist Movement Party (MHP), and Grand Unity Party (BBP), is in talks with other parties to enlarge the front before the upcoming presidential and parliamentary elections that will be held on May 14.
The New Welfare Party and Free Cause Party were invited to join the alliance.
"The atmosphere of the meeting held at the New Welfare Party was positive. They said they would return within this week after their evaluation in their authorized committees," said Omer Celik, AK Party's spokesperson, on Monday.
Celik thanked the Free Cause Party as it announced it would support incumbent President Recep Tayyip Erdogan, who will run again as a presidential candidate.
When an alliance is made, political parties do not abolish their corporate identities and turn into a single party, he said.
"Our alliance will have a statement of principles. Then, based on these principles, we will present this cooperation to the approval of our nation," he said.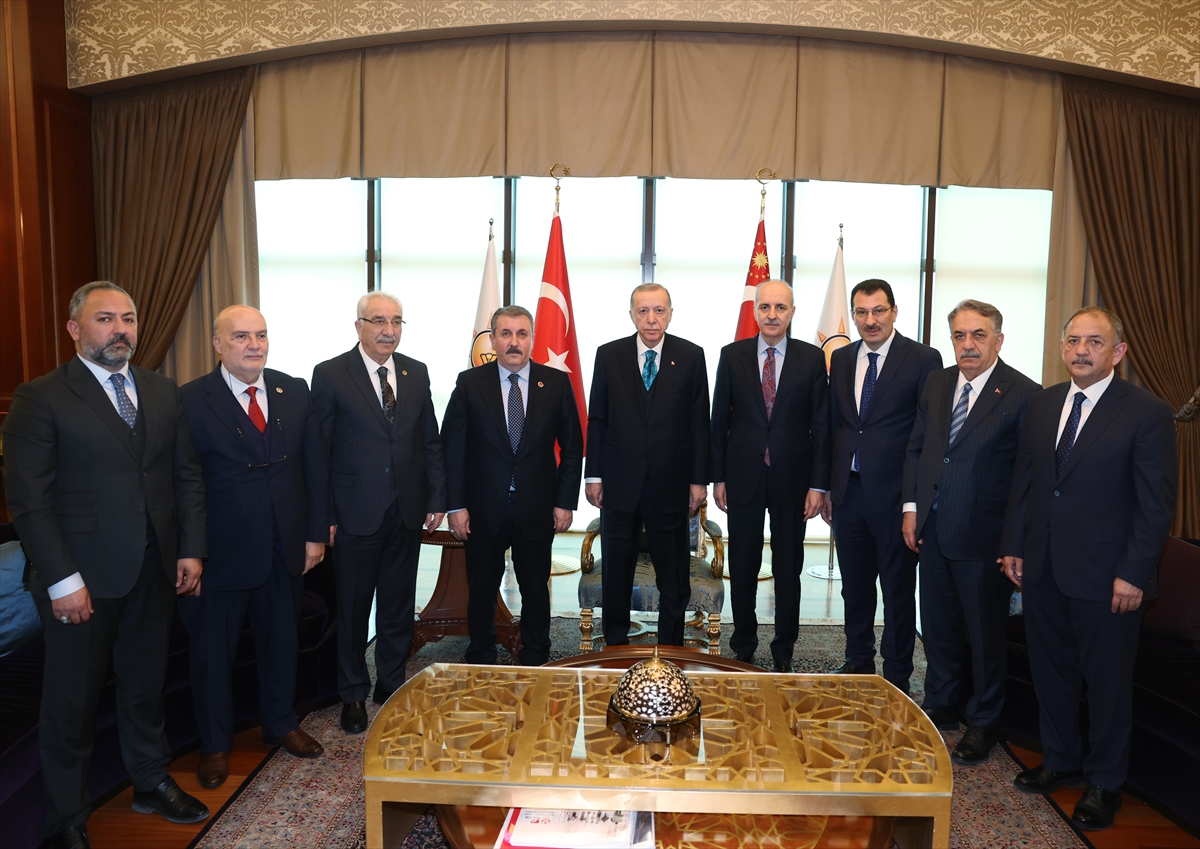 He underlined that the most basic red line in democracies is terrorism.
President Erdogan received Mustafa Destici, the leader of the Grand Unity Party, to evaluate the cooperation concerning the elections on Monday. The meeting lasted one hour.
The People's Alliance continues on its way by prioritizing the survival of the Republic of Türkiye, the integrity of the country, and the nation's independence, said Destici after the meeting.