Japan's space agency said Tuesday one of its missions has brought back the world's first sample of a material in a gaseous state from deep space, local media reported.
JAXA WILL DO A DETAILED ANALYSIS
The Japanese government hopes the Hayabusa2 project will help uncover the mystery of the origin of life, because the capsule might contain sub-surface asteroid samples to reveal traces of the early solar system, Kyodo News reported.
The Japan Aerospace Exploration Agency (JAXA) will now do a detailed analysis of the molecular and isotopic composition of the collected gas, the agency said.
"THE MISSION PERFECTLY COMPLETED"
Last week, the Hayabusa2 carried a "substantial amount of soil samples" in the container from a distant asteroid called Ryugu, located more than 300 million kilometers (186 million miles) from Earth.
"The sample return mission has been perfectly completed," JAXA's Hayabusa2 project manager Yuichi Tsuda told a virtual news conference.
The sample was collected by the space probe which successfully released its robotic explorer on the surface of the asteroid last year. JAXA retrieved the capsule from a remote Australian desert where it landed on Dec. 6.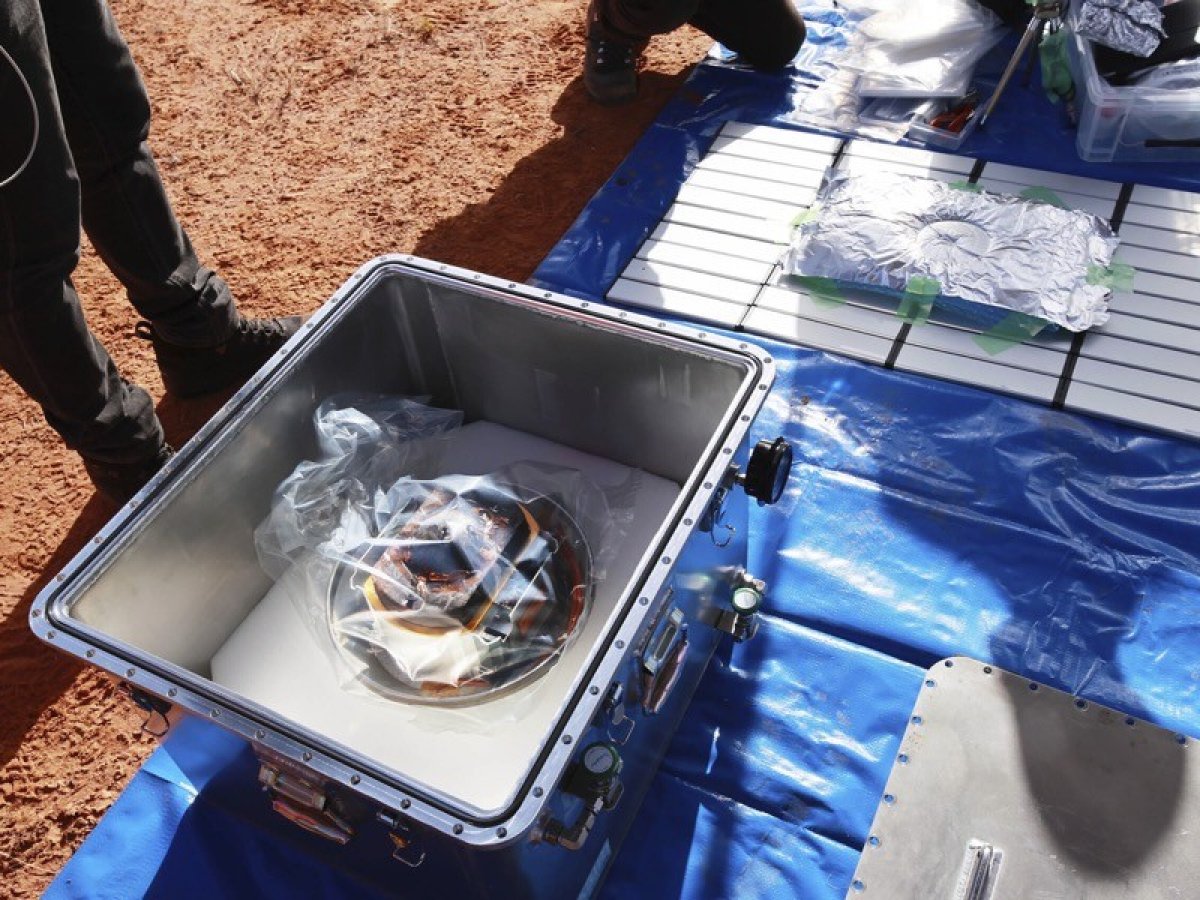 AN EXPECTATION TO UNCOVER THE MYSTERY OF THE ORIGIN OF THE LIFE
It was brought back to Japan last week and transported to JAXA's Sagamihara Campus in the Kanagawa province, according to the report.
Separately, Science Minister Koichi Hagiuda told reporters that the government hopes "the mission will uncover the mystery of the origin of life as the capsule may contain subsurface samples from the asteroid that show traces of the early solar system."
MISSIONS TO ASTEROIDS

The Hayabusa2 was launched in December 2014 from the Tanegashima Space Center in southwestern Japan and reached the Ryugu asteroid in June 2018.
In October, US space agency NASA also landed its spacecraft on an asteroid to collect samples that may be key to understanding the history of the solar system.
The OSIRIS-REx spacecraft landed on an ancient asteroid called Bennu, currently more than 322 million km (200 million mi.) from the Earth, to collect dust and pebbles from the surface.