Instagram surprised users on Thursday with a sudden change — a feed that scrolled from left to right, rather than its traditional vertical format.
The test led to an immediate backlash on social media, but users had a quick resolution. The head of Instagram announced that the change had been meant as a small test, but a mistake caused it to roll out to a large number of users.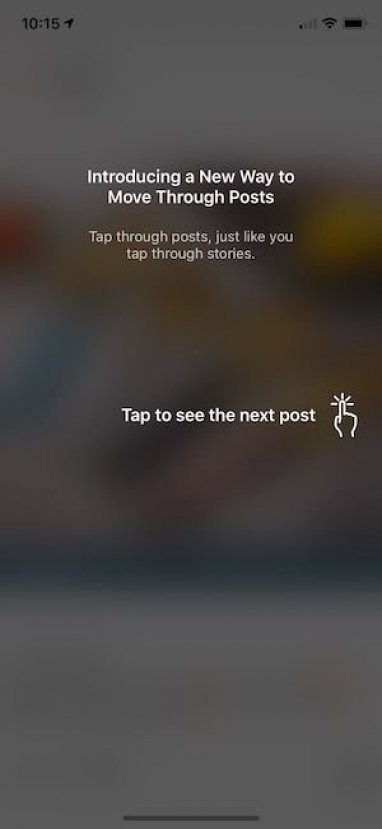 "That was supposed to be a very small test that went broad by accident. Should be fixed now. If you're still seeing it simply restart the app. Happy holidays!" tweeted Adam Mosseri, head of Instagram, shortly after the test caused a wave of backlash on Twitter.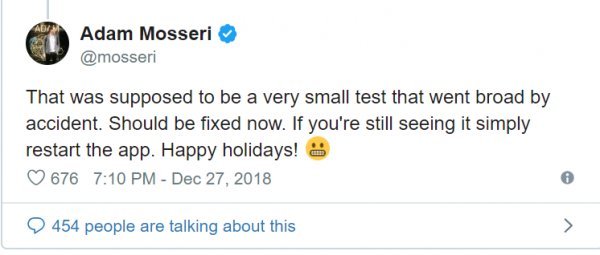 Instead of swiping up and down on your screen, as usual, to move through content, the new means of navigation involves tapping on the right side of your screen to move to the next post.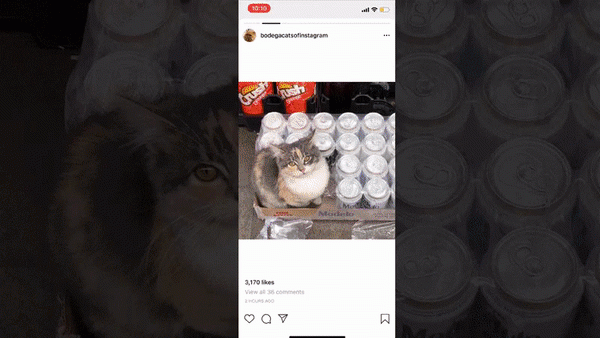 Social media was instantly flooded with users reacting negatively to the abrupt change. According to screenshots shared by Instagram users on Twitter, the update is similar to how people view Instagram stories.