With the Turkish Health Ministry leading the way, Turkey has lent a helping hand to 160 countries since the beginning of the coronavirus epidemic in early 2020.
According to information compiled by Anadolu Agency from ministry data, a helping hand was extended to many countries to contribute to global health and aid fellow countries since the beginning of the coronavirus epidemic.
In this context, Turkey supported 160 countries and 14 international organizations with medical equipment and in-kind aid in the fight against the epidemic.
Turkey extended help via the Turkish Health Ministry, National Defense Ministry, Interior Ministry, Foreign Ministry, Turkish Cooperation and Coordination Agency (TIKA), Turkish Red Crescent, and various associations to 131 countries including the US, Germany, China, the UK, Italy, Spain, Russia, Norway, Nigeria, Mexico, and Somalia.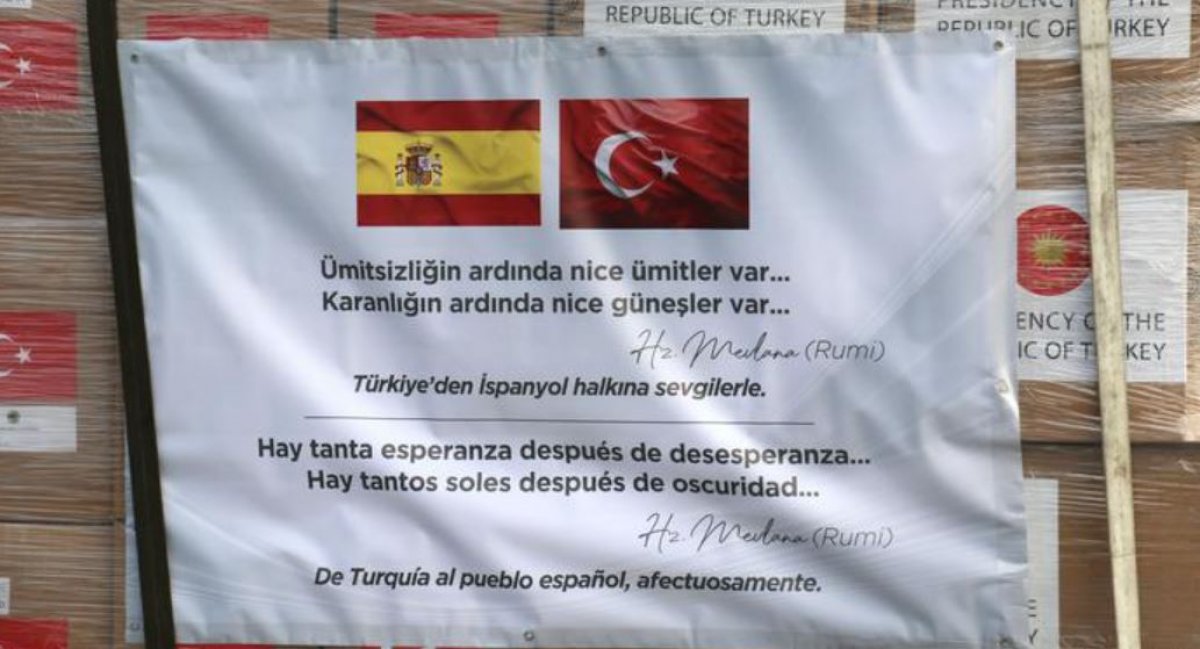 The international organizations supported by the ministry during the epidemic process are as follows:
The UN Office for the Coordination of Humanitarian Affairs (OCHA), UNICEF, the Caribbean Community (CARICOM), Central American Integration System (SICA), NATO, East Africa's Intergovernmental Authority on Development (IGAD), the World Health Organization (WHO), Pacific Islands Forum (PAF), OSCE, International Federation of Red Cross and Red Crescent Societies (IFRC), UN Relief and Works Agency for Palestine Refugees in the Near East (UNRWA), African Union, and World Bank.
The aid included medical equipment and device donations (protective equipment, diagnostic kits, medicines, respirators), cash aid, and purchase/export permits.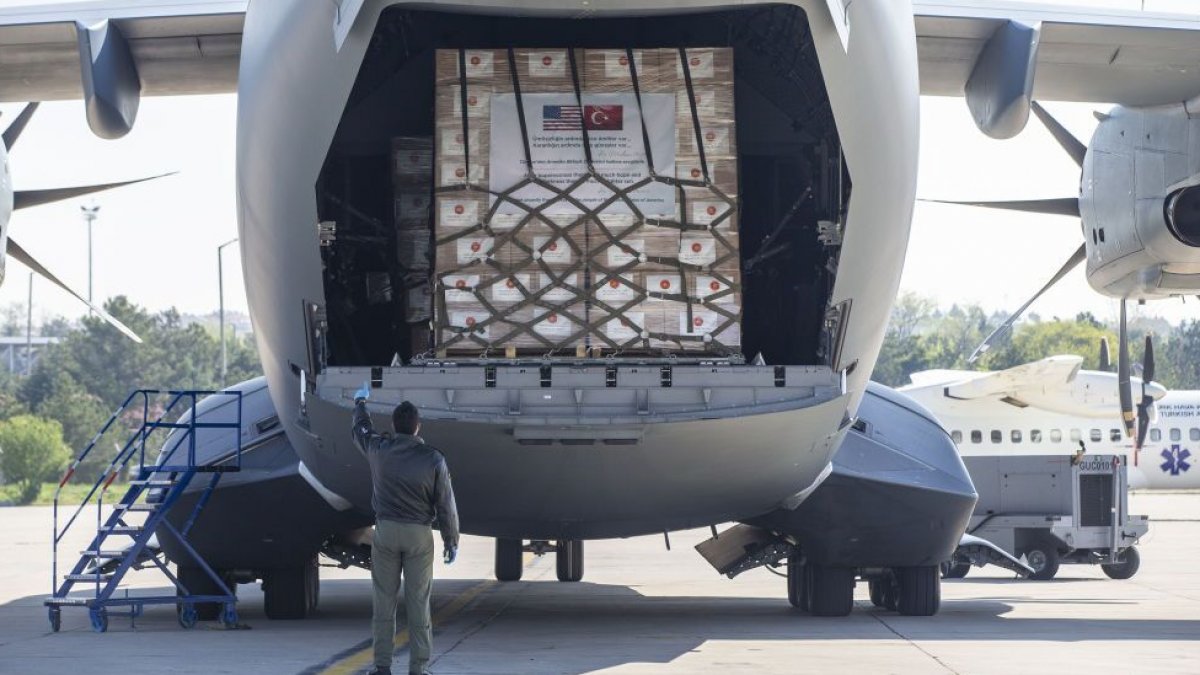 Among the donations is a 100-bed epidemic hospital in the Turkish Republic of Northern Cyprus (TRNC), whose construction was undertaken by Turkey and opened by President Recep Tayyip Erdoğan in November 2020.
In addition, at Erdogan's instructions, the Turkey-Albania Fier Friendship Hospital was opened in Albania last April, and started to provide health services.
PHASE 3 STUDIES OF TURKOVAC VACCINE
The ministry also continues its negotiations with nine countries to carry out Phase 3 studies of the national vaccine Turkovac.
Meanwhile, Turkey's Health Ministry is working with 50 countries on mutual recognition of vaccination cards.
While processes with 17 of these countries has been completed, work for the mutual recognition of vaccination cards continues with 33 others.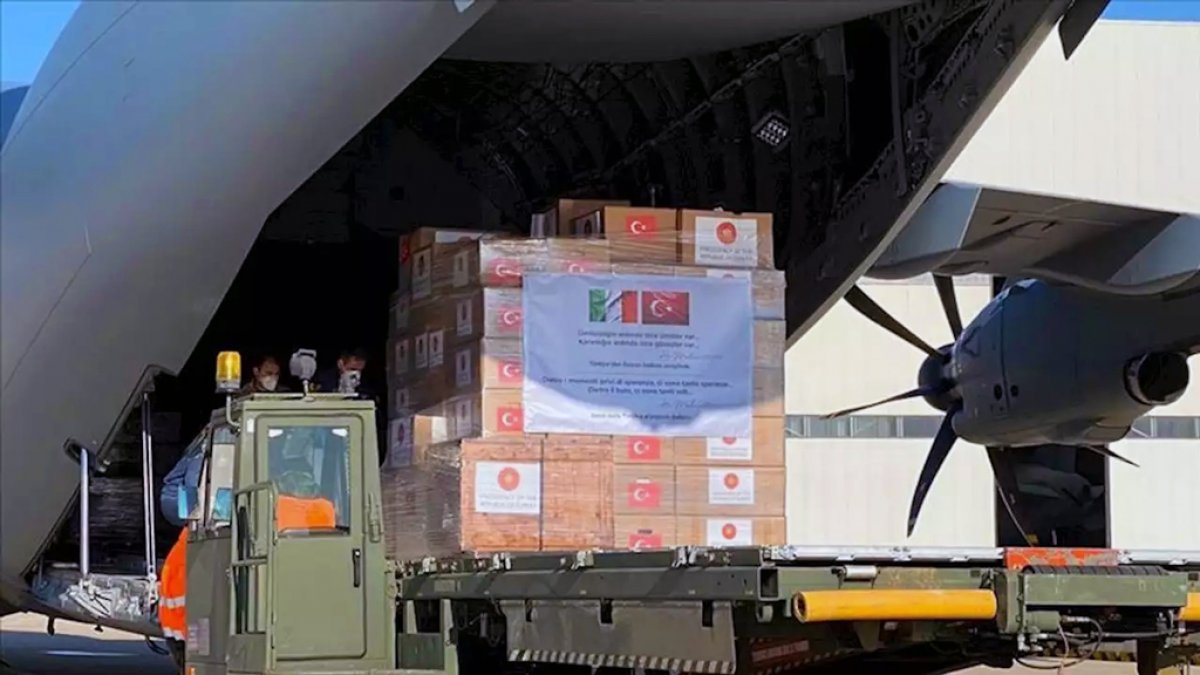 VACCINE DONATIONS
Turkey also donated hundreds of thousands of coronavirus vaccine doses worldwide, including 543,330 doses to the TRNC, 160,800 doses to Kyrgyzstan, 200,000 doses to Uzbekistan, 150,000 doses each to Libya and Turkmenistan, 100,000 doses to Montenegro, 70,000 doses to Moldova, 50,000 doses to Tunisia and Senegal, 40,000 doses to Bosnia and Herzegovina, and 30,000 doses to North Macedonia.
Other countries and regions requesting the vaccine are as follows: Albania, Kosovo, Syria, Palestine, Mauritania, the Maldives, Namibia, Mongolia, Georgia, Lesotho, Iraq (Kurdistan Regional Government), Nepal, and Madagascar.