The German chancellor on Thursday thanked German-Turkish scientists Ugur Sahin and Ozlem Tureci for their efforts to develop a vaccine against the novel coronavirus.
"WE ARE PROUD OF HAVING YOU"
"Our government is proud of having scientists like you in our country," Angela Merkel told a video conference meeting with the couple behind the world's first effective vaccine against coronavirus.
"If we take a look at how many people are still dying from coronavirus, we would understand how many lives can be saved by this," she said.
The BioNTech-Pfizer vaccine developed by Sahin and his wife Tureci, both children of Turkish immigrants to Germany, received emergency authorization in the US and the UK, and is expected to be approved by the EU regulators next week.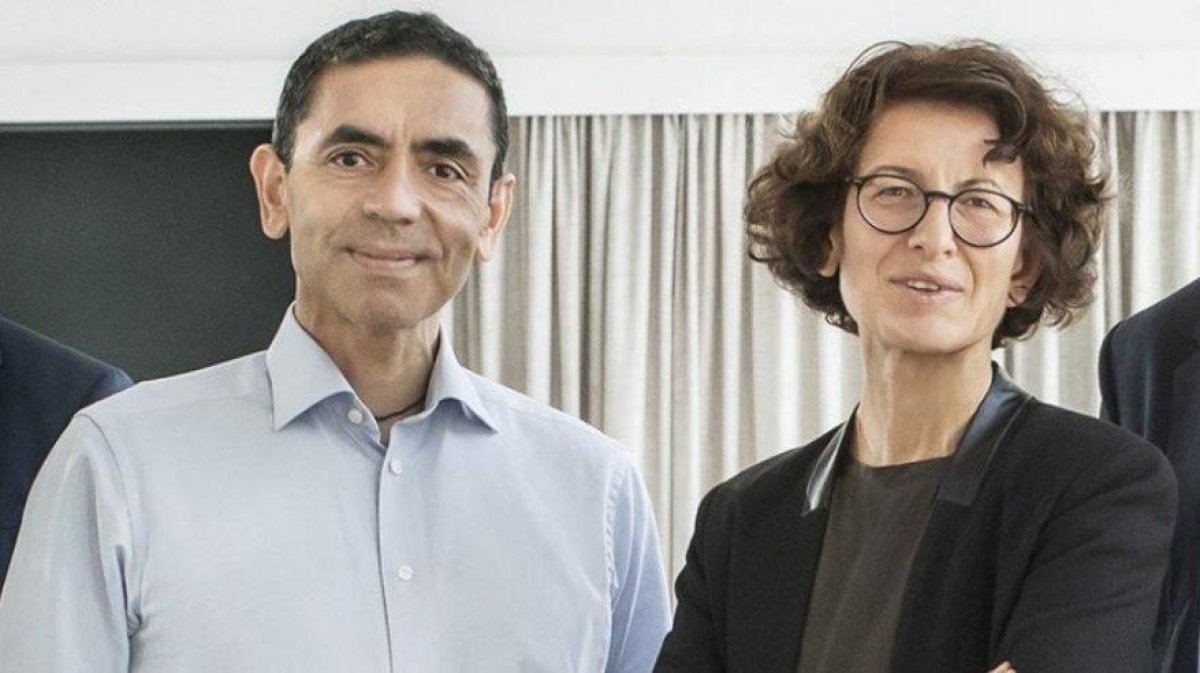 GERMAN CHANCELLOR HIGHLIGHTS SCIENTISTS' TURKISH ROOTS
Merkel highlighted Sahin and Tureci's Turkish roots, and said this was also proudly mentioned by Turkey's President Recep Tayyip Erdogan during a recent summit of G20 leaders.
The couple, who founded the pharmaceutical company BioNTech, made headlines in international media, and was widely praised as "an immigration success story."