US Secretary of State Mike Pompeo will visit Greece, including an increasingly-watched naval base, to kick off a four-nation tour of Europe, the State Department announced Thursday.
Pompeo will depart the US on Sept. 27 and return over a week later on Oct. 5.
BISHOP EXPRESSED CONCERNS OF THE GREEK-AMERICAN COMMUNITY OVER TURKEY
Ahead of Pompeo's trip to Greece, Archbishop Elpidophoros of America met US Secretay in Washington DC to discuss various issues important to the Ecumenical Patriarchate, the Greek American community and the people of Greece and Turkey.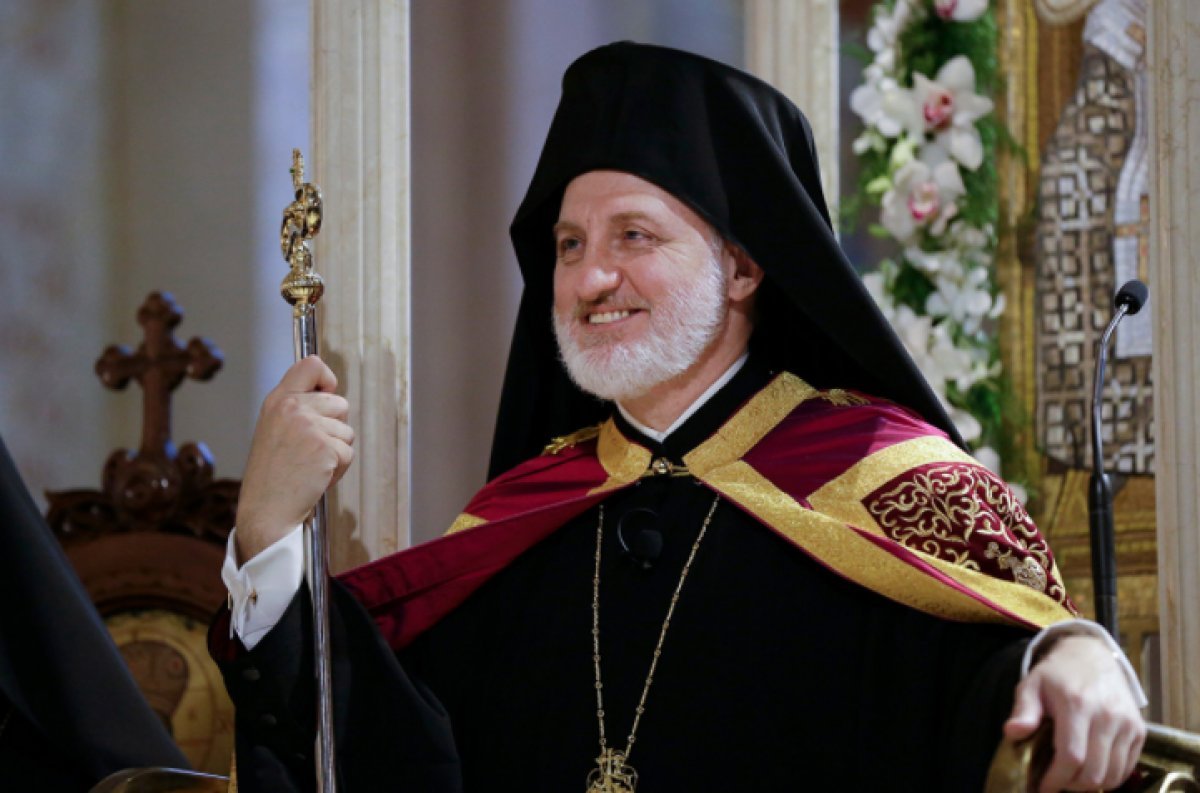 "I would like to express once again my thanks to Secretary of State Pompeo, for our meeting today. I had the opportunity to articulate the deep distress of the Ecumenical Patriarchate, and our own pain and that of the Greek-American community, over the conversion of Hagia Sophia to mosque." Elpidophoros said.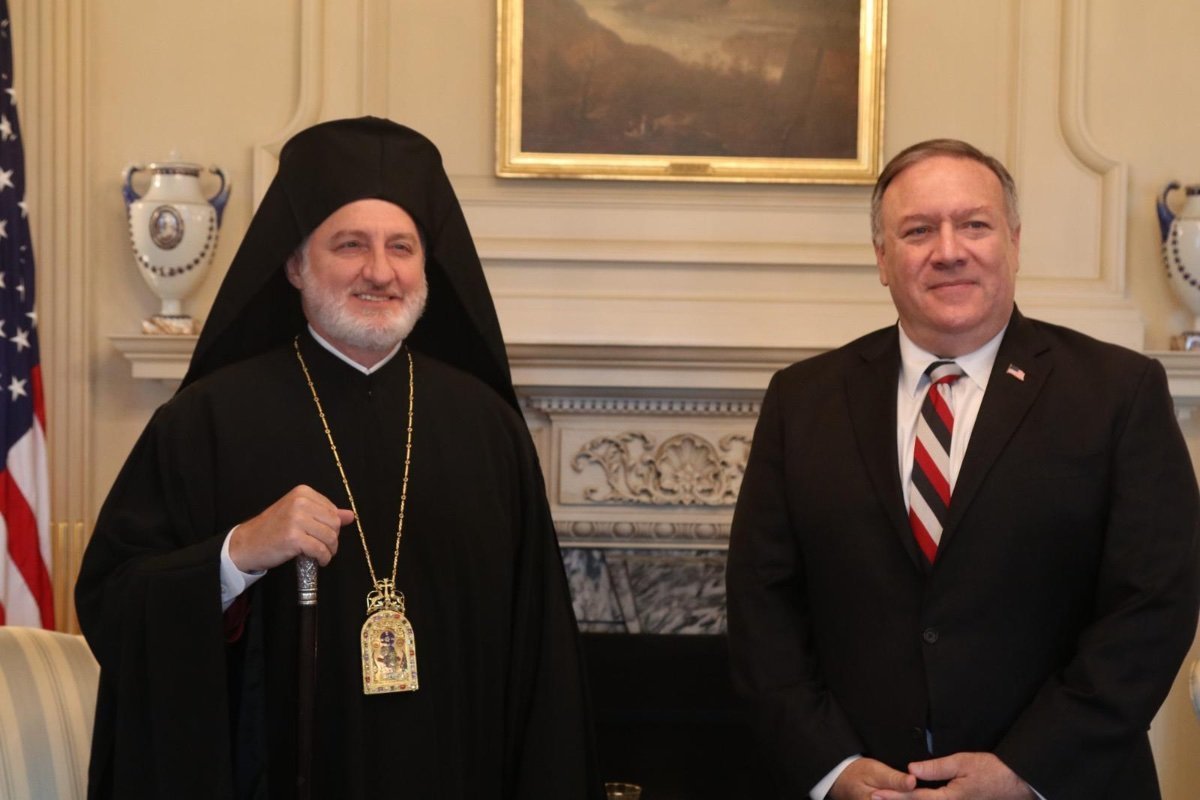 "I also had occasion to express the ever-increasing apprehension and deepest concern of the Greek-American community over an ever-increasing aggressive stance of Turkey against Greece and Cyprus. I sought from the Secretary of State the support of the American Government for the Ecumenical Patriarchate, the Greek community in Turkey and for all religious minorities in Turkey." he added.
BILATERAL TECHNOLOGY AGREEMENT WILL BE DISCUSSED
In Greece, Pompeo will meet with Prime Minister Kyriakos Mitsotakis and Foreign Minister Nikos Dendias "to renew our shared commitment to advance security, peace and prosperity in the Eastern Mediterranean and celebrate the strongest U.S.-Greek relationship in decades," department spokeswoman Morgan Ortagus said in a statement.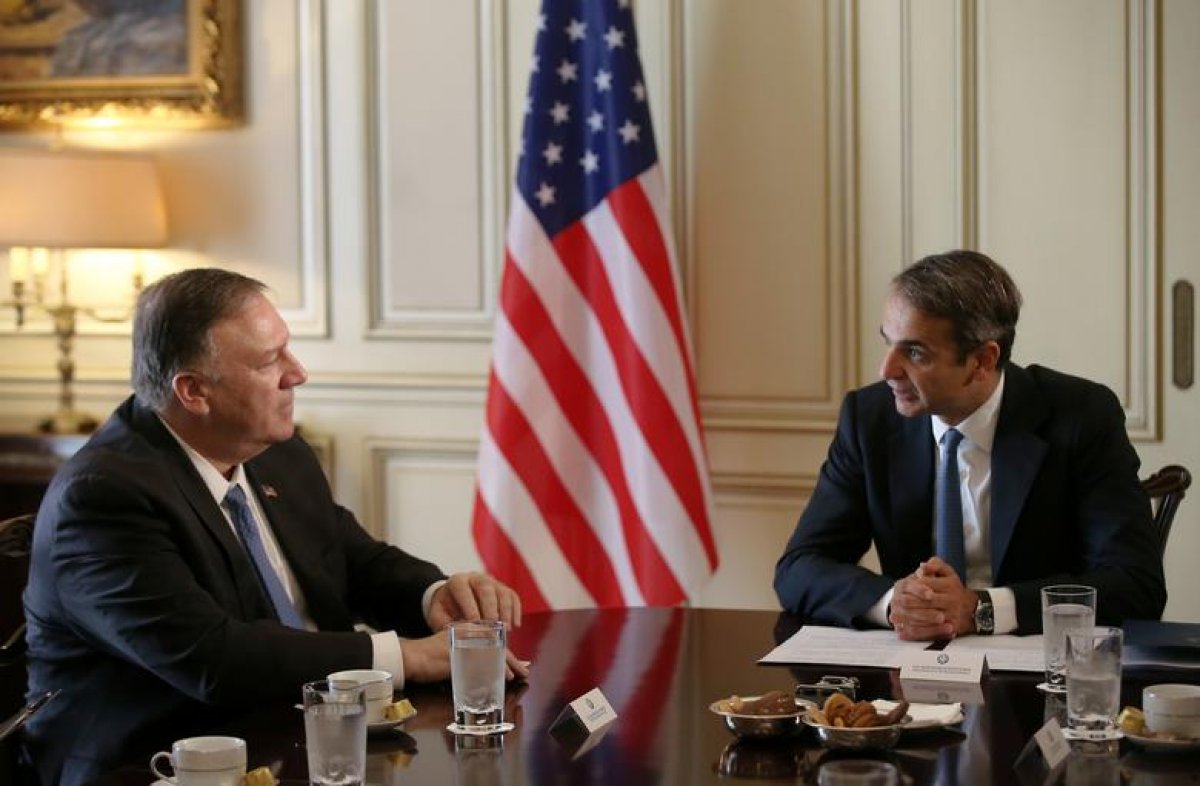 Pompeo will also visit the city of Thessaloniki to sign a bilateral technology agreement and meet with commercial energy sector leaders "for a discussion to highlight energy diversification and infrastructure projects in Greece."
He will then travel to Souda Bay on the island of Crete. There he will visit the US naval facility "to underscore the strong U.S. security partnership with NATO Ally Greece," Ortagus said.