The Hungarian energy conglomerate, MVM, has reached an agreement to purchase approximately 300 million cubic meters (mcm) of natural gas from the Turkish energy company, BOTAS.
"This strategic arrangement is part of the government's comprehensive initiative to bolster national energy self-sufficiency," Hungarian government spokesman Zoltan Kovacs said on social media platform X, formerly known as Twitter.
This strategic move is aimed at bolstering energy security and achieving price stability in the face of the ongoing international energy crisis, which has been exacerbated by conflicts and sanctions, Kovacs stated.
The proposed purchase was agreed upon during the visit of Turkish President Recep Tayyip Erdoğan to Hungary on Sunday and details are expected to be finalized by the end of the year, Kovacs said.
A BOTAS statement described the deal as a "groundbreaking agreement" marking the first time Türkiye has agreed to gas exports with a non-neighboring country and that it will boost the security of the European energy supply.
Türkiye inked a deal with Bulgaria in January, committing to export 1.5 billion cubic meters of natural gas annually for a duration of 13 years.
Meanwhile, Hungary said Sunday that it has agreed with Türkiye to further improve their already excellent bilateral relations.
The two countries agreed to elevate the level of their relations from a strategic partnership to a priority strategic partnership, Foreign Minister Peter Szijjarto said while commenting on Erdoğan's visit to the country, according to public broadcaster Kossuth Radio.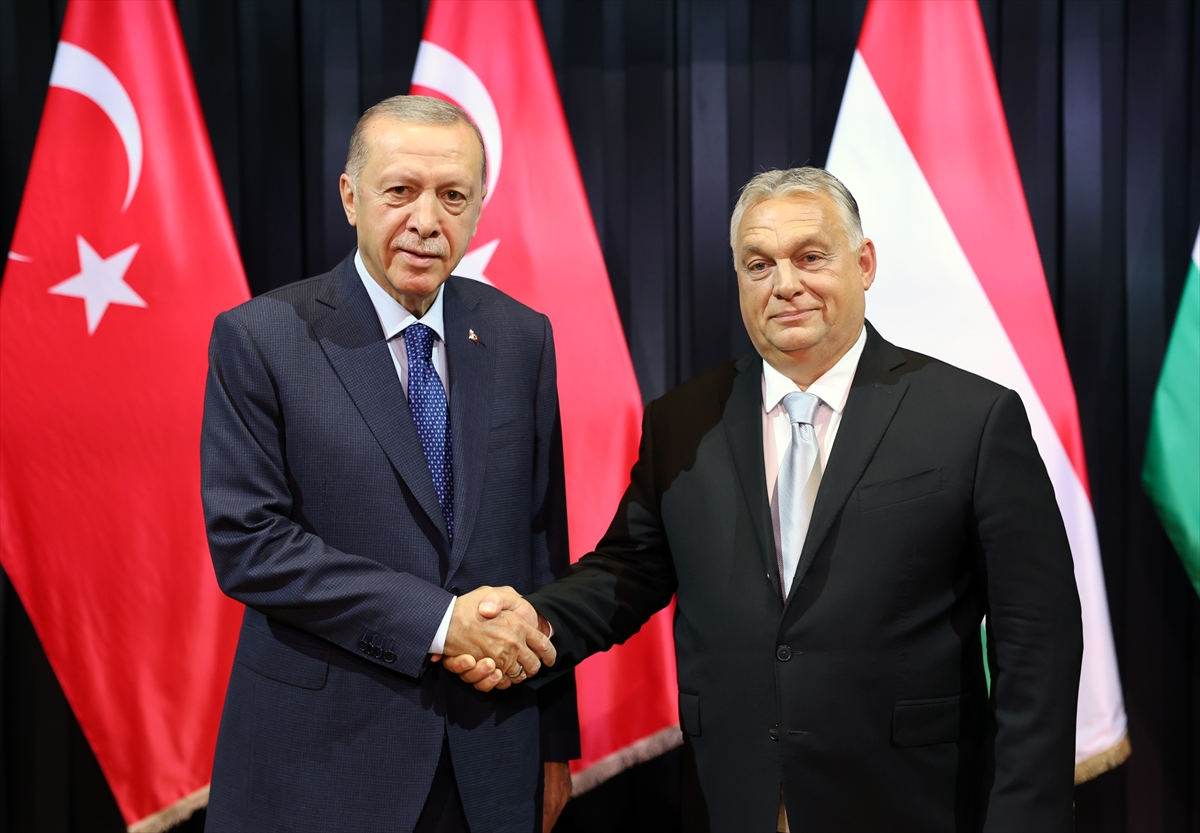 Erdoğan will pay an official visit to Hungary
Szijjarto said Erdoğan will visit Budapest again on Dec. 18, when a meeting of the high-level Strategic Council will be held, during which an agreement on the establishment of a priority strategic partnership and mutual assistance in emergency situations will be signed.
"This clearly shows the two countries' commitment to improving bilateral cooperation, from which they benefit a lot," he said.
He also disclosed that Hungary is interested in buying natural gas from the TurkStream gas pipeline via Türkiye.
Szijjarto also said that Türkiye's transit role in energy transportation would be further boosted with the entry into force of a natural gas deal between Hungary and Azerbaijan and Turkmenistan's entry into the European market as a gas supplier.
By Breaking News Turkey with agencies