President Recep Tayyip Erdoğan on Tuesday reaffirmed that Turkey will not go for snap elections, and predicted victory in the scheduled June 2023 polls.
"We will take the record much further by winning the presidency and gaining a majority in parliament as the People's Alliance in the 2023 June elections," Erdoğan said at a meeting of Justice and Development (AK) Party's provincial heads in the capital Ankara.
Turkey's Nationalist Movement Party (MHP) and AK Party formed the People's Alliance ahead of June 2018 general elections.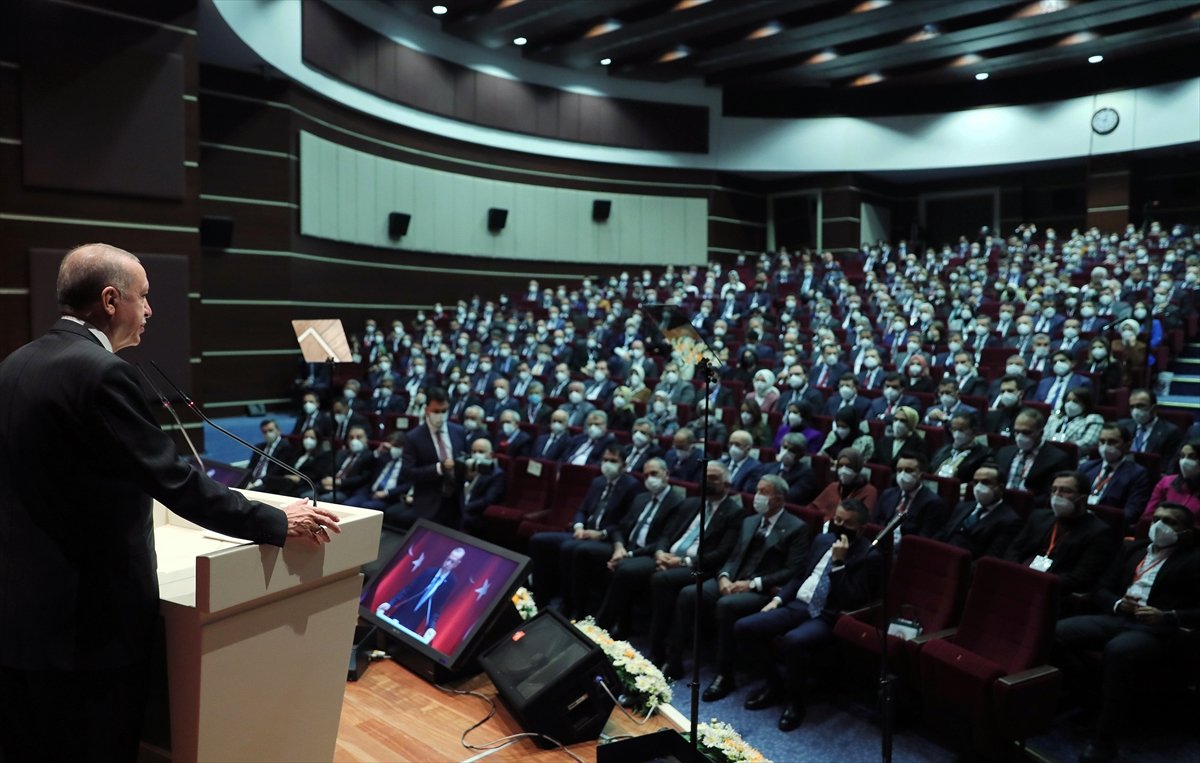 Earlier, MHP leader Devlet Bahçeli also said that 2023, the year of general elections, will be "the year of victory for the People's Alliance, Turkey and Turkish nation."
The AK Party has often refuted rumors of early elections and efforts to promote them, saying the country needs years without elections so that the government can focus on the country's business.