Turkey wants peace to prevail and hopes no other negative developments happen in the region, the Turkish president said on Thursday, referring to the tension between Russia and Ukraine.
"Our hope is to bring together Mr. (Russian President Vladimir) Putin and (Ukrainian President Volodymyr) Zelenski as soon as possible and to ensure that they have a face-to-face meeting," Recep Tayyip Erdoğan said after a joint news conference with El Salvador President Nayib Bukele in the Turkish capital Ankara.
Erdoğan underlined that he attaches great importance to both his visit to Ukraine and Russian President Vladimir Putin's visit to Turkey.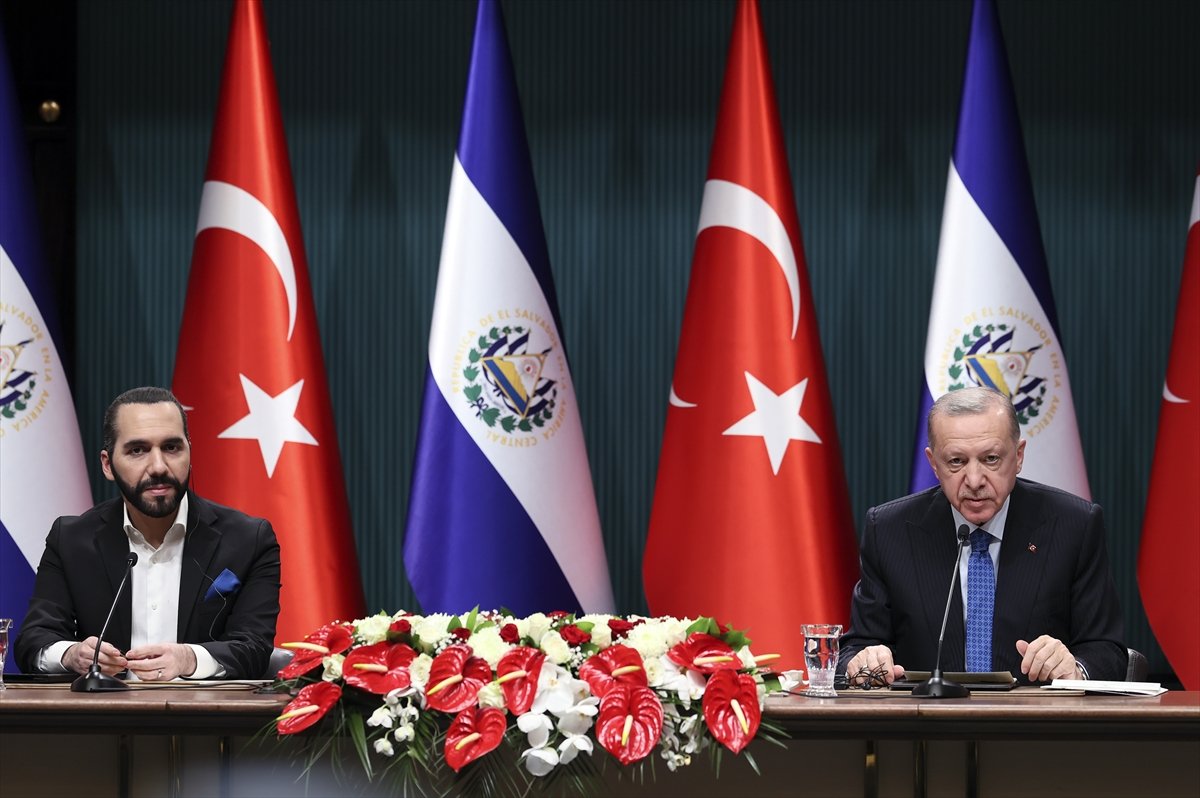 "I have a visit to Ukraine at the beginning of next month," he noted.
Russia is accused of having amassed more than 100,000 troops near Ukraine's border, a move that has prompted concerns by the West that Moscow could be planning another military offensive against its ex-Soviet neighbor. The Kremlin has denied Western accusations of a looming invasion, saying its forces are there for exercises.
TURKEY AIMS TO EXPAND TRADE VOLUME WITH EL SALVADOR
A signing ceremony for six agreements in various areas, including the defense industry and trade, took place ahead of the joint news conference between Erdoğan and Bukele following the one-on-one and inter-delegation meetings.
Bukele's has made his first trip abroad this year to Turkey on Thursday at the invitation of Erdoğan.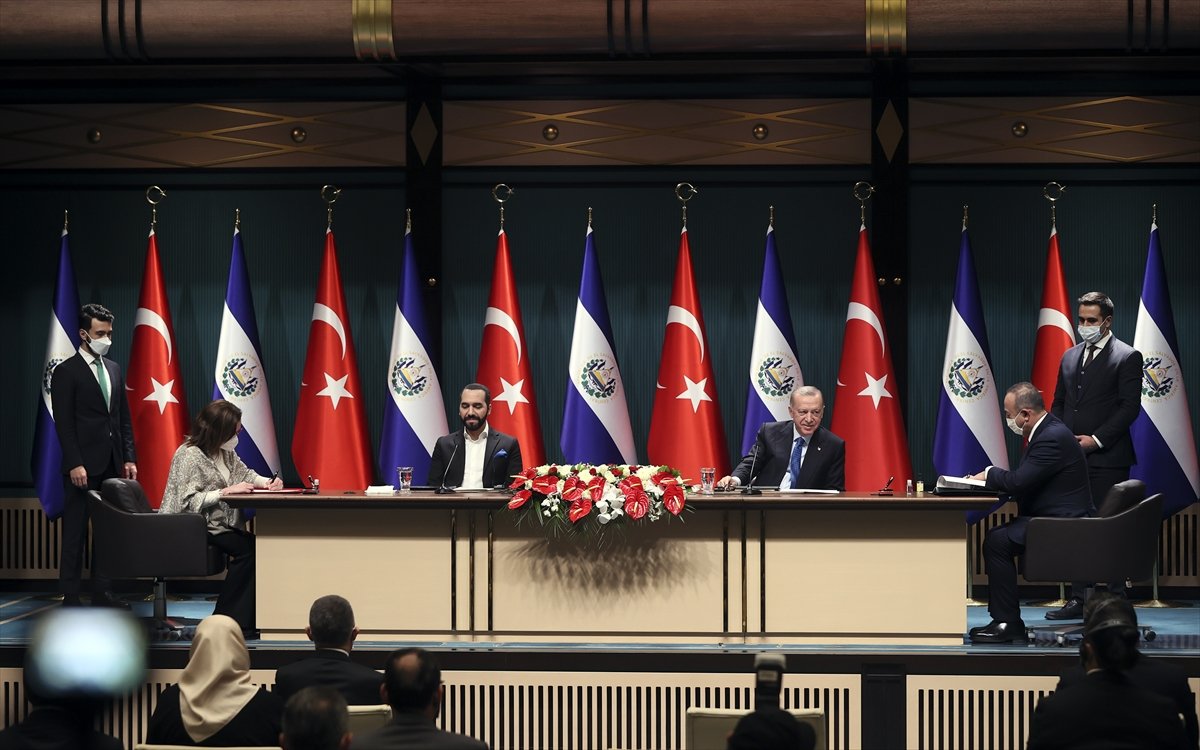 Expressing his pleasure over the first presidential visit from El Salvador to Turkey, Erdoğan said: "I believe this historical visit will be a new turning point in Turkey-El Salvador relations."
"The official inauguration of El Salvador's embassy in Ankara, which became operational last year, was made today by our foreign ministers. Hopefully, we will open our embassy in San Salvador as soon as possible," he added.
Despite the pandemic, bilateral economic and commercial relations have made a serious leap in the last period, Erdoğan said.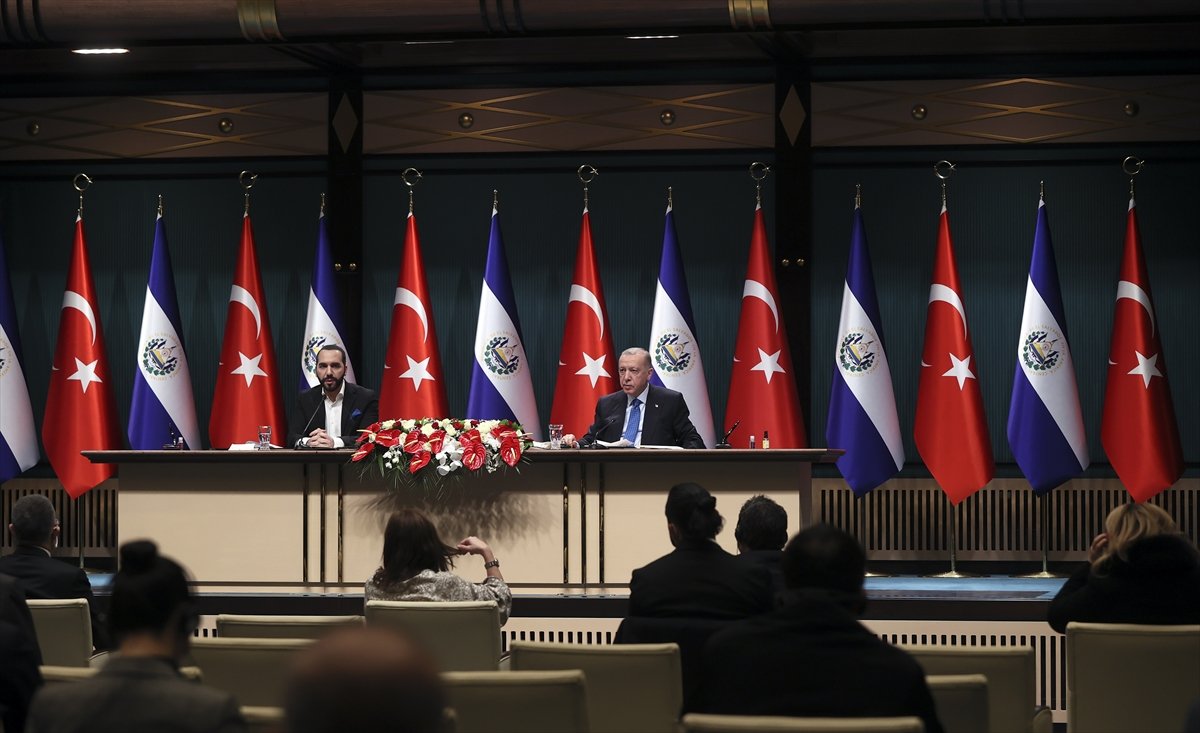 "Our bilateral trade volume, which was over $27 million in 2020, has neared $50 million last year. This approximately 80% increase actually shows how great our potential is. So, we would like to increase this number to $100 million first and then to $500 million over the next five years. The Trade and Economic Cooperation Agreement we signed today will be a significant instrument in this regard," he added.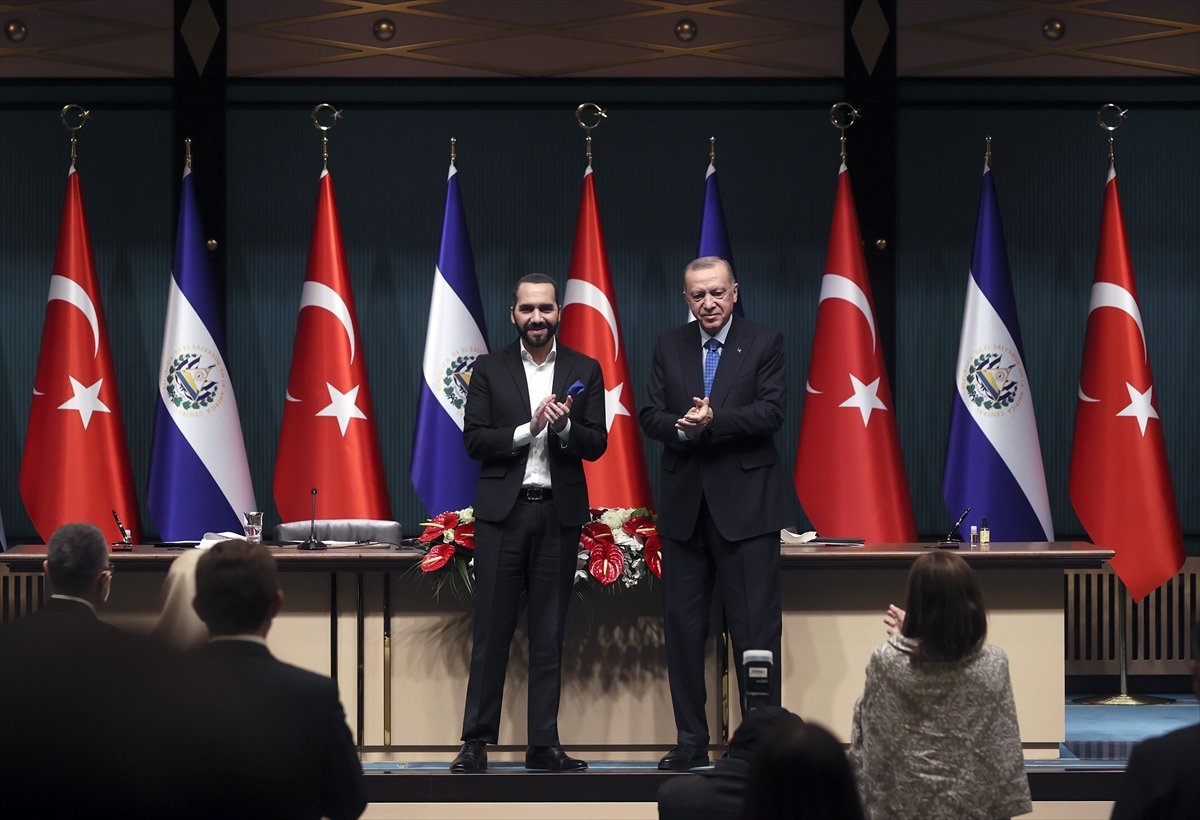 Pointing out that they also exchanged views on regional issues, especially in Central America, the Turkish president noted: "Our relations with the Latin America and Caribbean region constitute one of the main pillars of our multidimensional foreign policy. The number of (Turkey's) diplomatic missions in the region, which was merely six 15 years ago, has increased to 17 today."
Bukele, for his part, thanked Erdoğan for the invitation and hospitality.