Breaking News Turkey
Meral Akşener, the leader of the nationalist opposition Good Party, on Tuesday welcomed Germany's EU affairs minister Anna Luehrmann and her delegation in the capital Ankara.
The meeting, which took place at the party's headquarters, was also attended by the Good Party's Head of International Policies Ahmet Kamil Erozan and the German Ambassador to Ankara Jürgen Schulz.
Making a written statement before her visit to Turkey, Lührmann said that the country is an important partner of Germany and the EU.
"There are many fields of cooperation between Germany and Turkey and there is also great potential for stronger cooperation," Lührmann said, referring to the area of climate protection.
German minister visits opposition Good Party's Akşener in Ankara VIDEO
The German minister touched upon the upcoming elections in Turkey and implied that the rule of law in the country was "degenerating."
"At the same time, we are watching the development of the rule of law in Turkey with great concern," she said. "With a view to the upcoming elections in Turkey, it is important to me to underline the importance of fair framework conditions in democratic competition."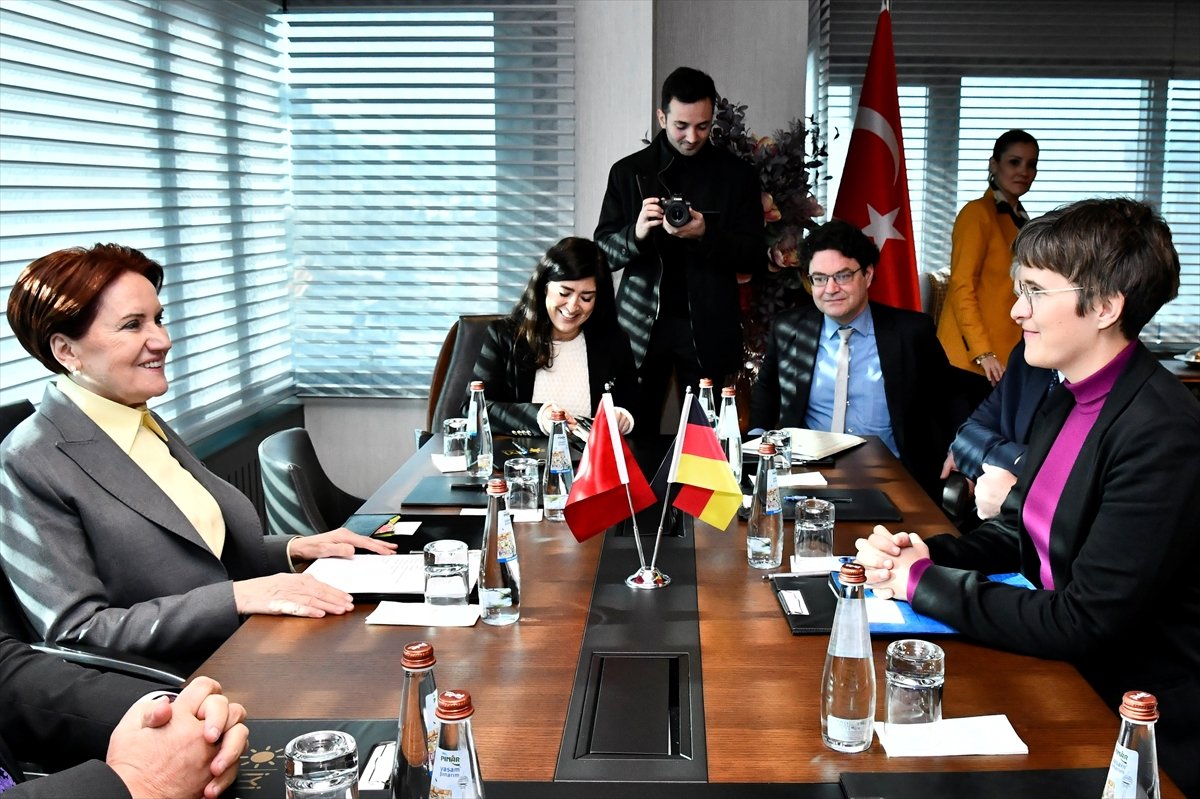 Turkey will hold presidential and parliamentary elections in mid-2023.
According to Germany's foreign ministry, Anna Luehrmann will also hold a talk with Istanbul Mayor Ekrem Imamoğlu.