Only France and Germany will get more funds from the EU's coronavirus recovery fund under a deal EU leaders stroke last week, Brussels-based think tank Bruegel claims.
FRANCE AND GERMANY HAVE MANAGED TO SECURE BIGGER SLICES
Italy, Spain, and Poland – the big beneficiaries of the European Commission's original proposal – will lose in total €21.9 billion ($25.6 billion) compared to what was originally allocated, while Germany and France will benefit together €20.8 billion more in grants, according to the calculations of Zsolt Darvas, a senior researcher at the economic policy think tank.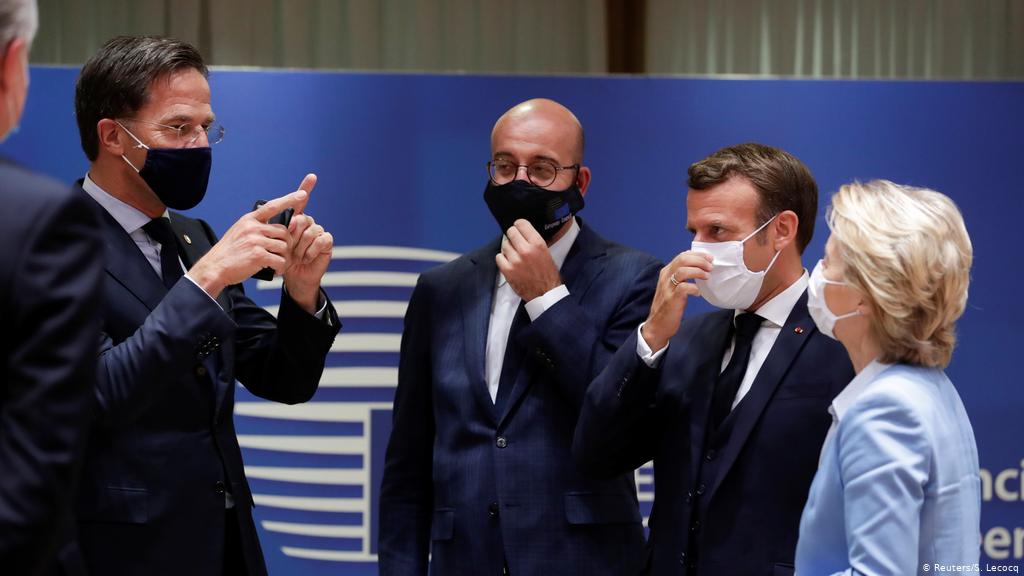 The estimations suggest that France and Germany have managed to secure a considerably bigger slice of a shrinking cake during budget negotiations by presenting themselves as the deal-breaker or mediator in the conflict of the Mediterranean countries and the camp of the so-called Frugal Four.
Only Germany and France will get more from the overall recovery fund, €13.4 billion and €7.4 billion, respectively.
The three big winners of the previous proposal will benefit less. Italy, Spain, and Poland can expect respectively €1 billion, €9.5 billion, and €11.4 billion less from the recovery package.