Breaking News Turkey
Kemal Kılıçdaroğlu, leader of Turkey's main opposition party CHP, asked the government led by the AK Party to take a decision of holding an early election.
CALL FOR EARLY ELECTION
Speaking after the meeting with the families of martyrs and veterans held at a hotel in capital Ankara, Kılıçdaroğlu said, "If they want the good of the country, they should immediately bring ballot boxes".
The next presidential elections in Turkey are expected to be held no later than June 2023.
Turkish President Recep Tayyip Erdoğan has previously refused oppositions' demands for snap elections.
PRICE HIKES
"There will be huge price hikes in the coming period, we will see it all together," claimed Kılıçdaroğlu, referring to recently made energy price hikes and low purchasing power due to rampant inflation.
He also said that the minimum wage raised by 50.4 percent as of Jan. 1, 2022, to 4,250 Turkish liras ($285) needed to be increased.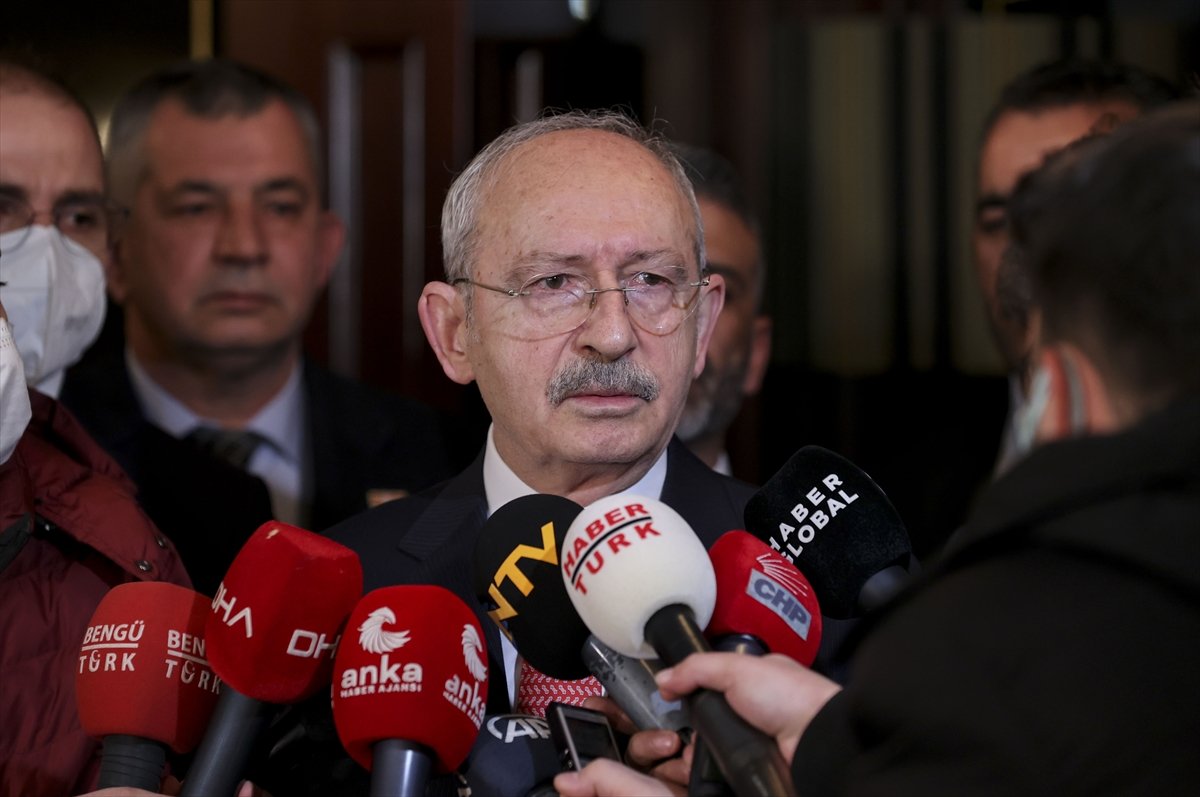 SPECULATIONS ON MINIMUM WAGE
There are speculations that the minimum wage in question could be raised in July. However, Vedat Bilgin, Minister of Labour and Social Security, said discussions regarding a possible increase in the wage didn't "make sense".
Bilgin reminded that they increased the minimum wage by more than 50 percent for the first time in the history of the Republic of Turkey.
"It is necessary to consider both the worker and the employer. Because when the minimum wage increases, the cost of employers also increases," he added.