Iyi (Good) Party, one of the six members of the Nation Alliance, has announced its intention to field its own candidates, especially in Istanbul and Ankara, for the upcoming mayoral elections.
The elections are planned to be held on March 31, 2024.
Following the main opposition CHP leader Kemal Kılıçdaroğu's defeat to the incumbent President Recep Tayyip Erdoğan in the May presidential elections, questions have arisen regarding Kılıçdaroğlu's leadership within the CHP.
Iyi Party Chairman Meral Akşener advocated for the nomination of either Istanbul Mayor Ekrem Imamoğlu or Ankara Mayor Mansur Yavaş in the last presidential elections, but this recommendation was not followed. Instead, Kemal Kılıçdaroğlu emerged as the leading candidate but was unsuccessful in unseating Erdoğan.
"It is evident that we will put forward our own candidates. We are currently making preparations for this," Kürşad Zorlu, the spokesperson for the Iyi Party, told reporters at the party's headquarters in the capital Ankara.
Akşener had previously stated that her party would independently field its own candidates in the local elections.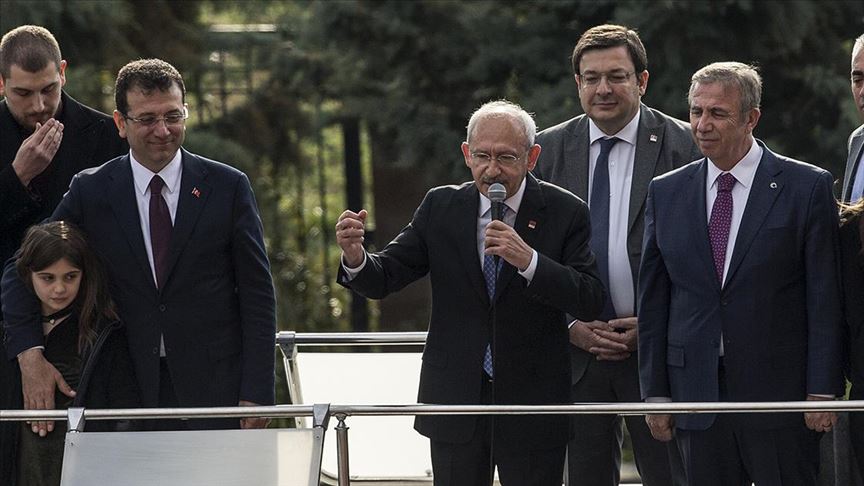 In the 2019 mayoral elections, the Iyi Party and CHP jointly supported candidates in Istanbul and Ankara. However, the Iyi Party is now reluctant to endorse CHP's Imamoğlu and Yavaş during next year's local elections.
"In the 2019 elections, the Iyi Party achieved significant success through its collaboration. This partnership had been our proposal from the beginning," Zorlu said.
He added, "Some political parties are currently expressing strong opinions on this matter due to their specific interests in Istanbul and Ankara."
Meanwhile, speaking to broadcaster Halk TV, Iyi Party deputy Ümit Özlale signaled that they would support neither Imamoğlu in Istanbul nor Yavaş in Ankara.
"Mr. Ekrem and Mr. Mansur currently hold the positions of mayors within the CHP. It would not be contradictory if we don't endorse them in the upcoming elections," Özlale stated.
By Breaking News Turkey