Breaking News Turkey
The presidential candidate of the "Table of Six" paid a visit to the Peoples' Democratic Party (HDP), one of the opposition parties represented in the parliament.
HDP Co-Chairs Pervin Buldan and Mithar Sancar welcomed Kemal Kilicdaroglu, the chairman of the main opposition Republican People's Party (CHP).
Kilicdaroglu met HDP officials
The meeting, which was previously planned to be held on March 18, took place in the parliament after two days.
The presidential and parliamentary elections are scheduled for May 14.
HDP said previously that they would not nominate a presidential candidate. Instead, the party is said to support the 74-year-old politician's candidacy.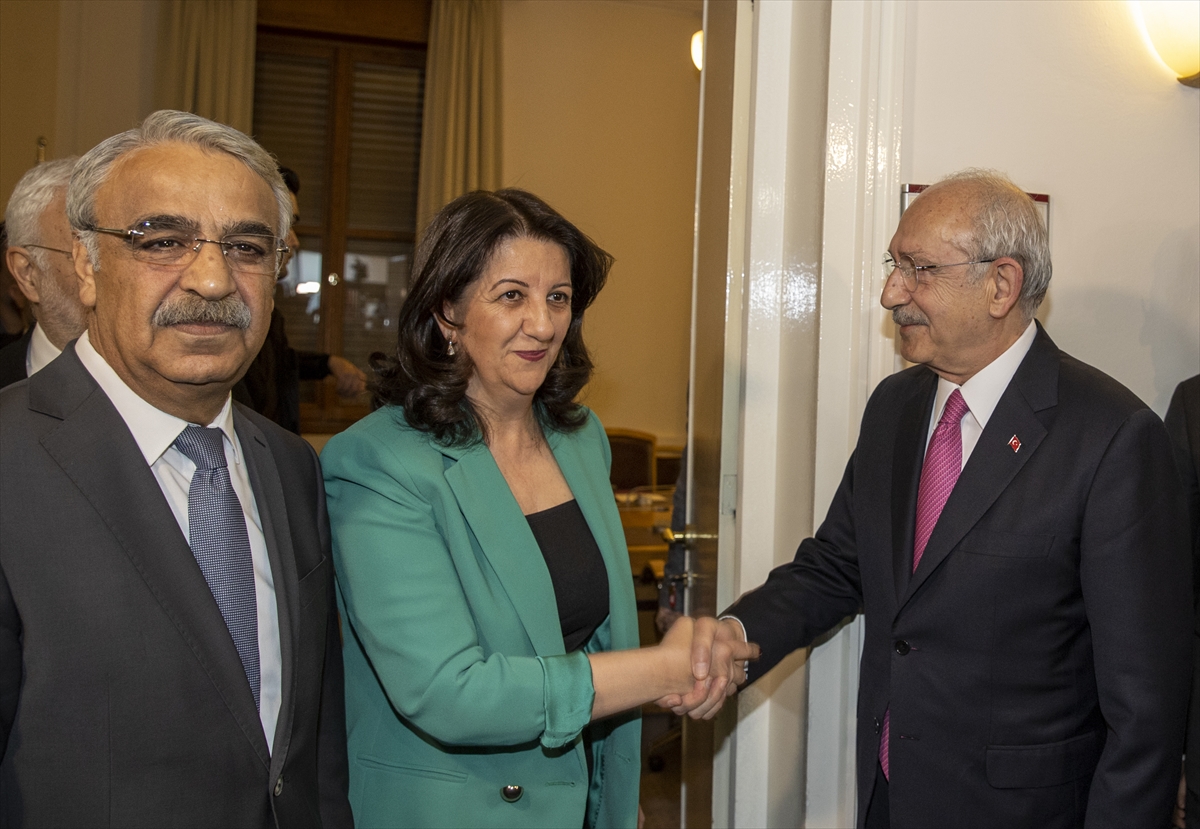 "No problem is unsolvable"
Speaking after the meeting, Kilicdaroglu said, "The solution address of all problems, including the Kurdish problem, is the Turkish Grand National Assembly. The existence of the Assembly is due to the fact that it already solves the problems."
"We will solve all existing problems," he said. "No problem is unsolvable."