Türkiye's President visited his hometown Rize, located on the Black Sea coast of the country's eastern part.
After participating in various programs, Erdoğan conducted inspections at the globally renowned tourist destination, Ayder Plateau located in the Çamlıhemşin district of the city.
Erdoğan arrived at Ayder Plateau by helicopter from the Güneysu district, which holds significance as his family's ancestral homeland on his father's side. He then conducted an aerial inspection of the ongoing renovation and conservation projects in the region.
Subsequently, he was briefed by related officials at a hotel about the ongoing projects in the region.
During his visit, Erdoğan was accompanied by the Minister of Youth and Sports, Osman Aşkın Bak, and the Minister of Transportation and Infrastructure, Abdulkadir Uraloğlu.
Upon departing from Ayder, the Turkish president had his photos taken with the locals.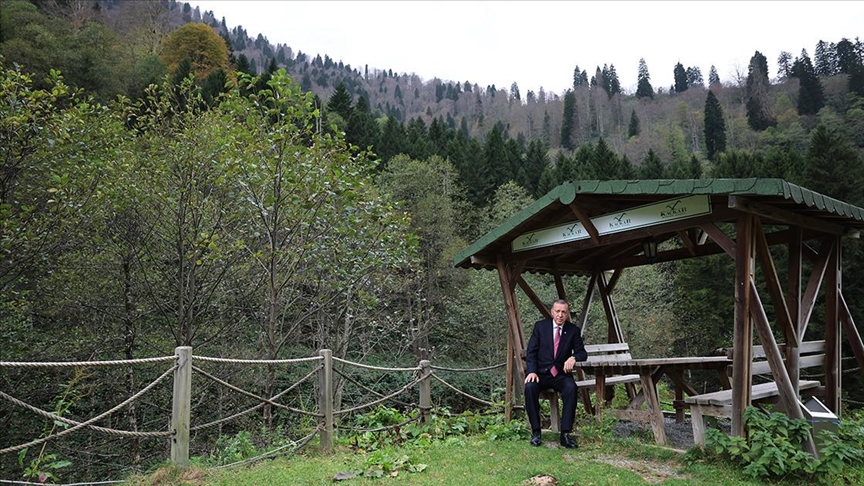 Ayder situated in the Kaçkar Mountains is a picturesque mountain plateau located in the Rize province of northeastern Türkiye. It is renowned for its stunning natural beauty and has become a popular tourist destination.
Ayder is famous for its natural hot springs, which have both therapeutic and recreational qualities. Visitors can relax in the thermal baths, which are believed to have healing properties for various health issues
The surrounding mountains and forests provide excellent opportunities for outdoor enthusiasts. There are numerous hiking and trekking trails in the area, including routes to the nearby villages and waterfalls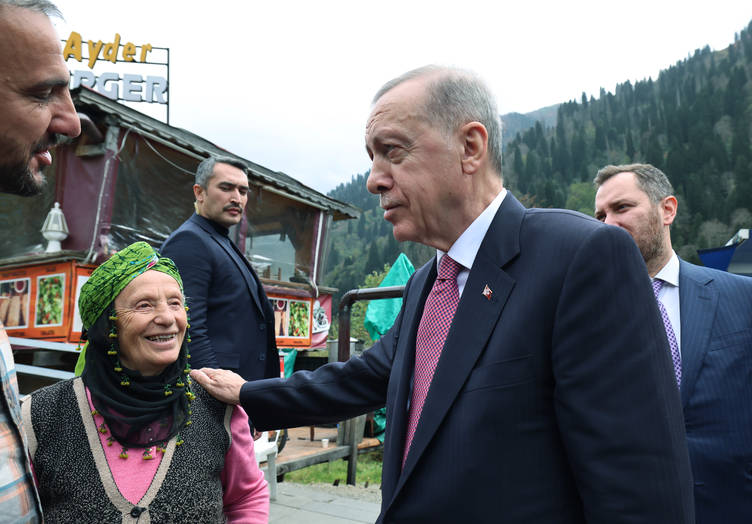 The region is known for its biodiversity and is home to many rare and endemic plant and animal species. Parts of Ayder are protected as nature reserves.
Breaking News Turkey with AA