In Türkiye's critical elections on May 14, four candidates will be vying for the coveted office of president: the incumbent Recep Tayyip Erdogan, Kemal Kilicdaroglu, Muharrem Ince, and Sinan Ogan.
By all assessments, the tight race for power largely hinges on voter sentiments about Türkiye's economic conditions, the performance of the various fragmented opposition blocs, and the reconstruction efforts after the devastating Feb. 6 earthquakes in the country's south.
The opposition claims that the economic situation alone will be enough to thwart an Erdogan victory, while the president's Justice and Development (AK) Party believes that government measures such as significant hikes in the minimum wage and salaries show his determination to tackle economic challenges.
AK Party officials also emphasize that the swift steps taken in the aftermath of the calamitous tremors have handed Erdogan a timely boost in popularity.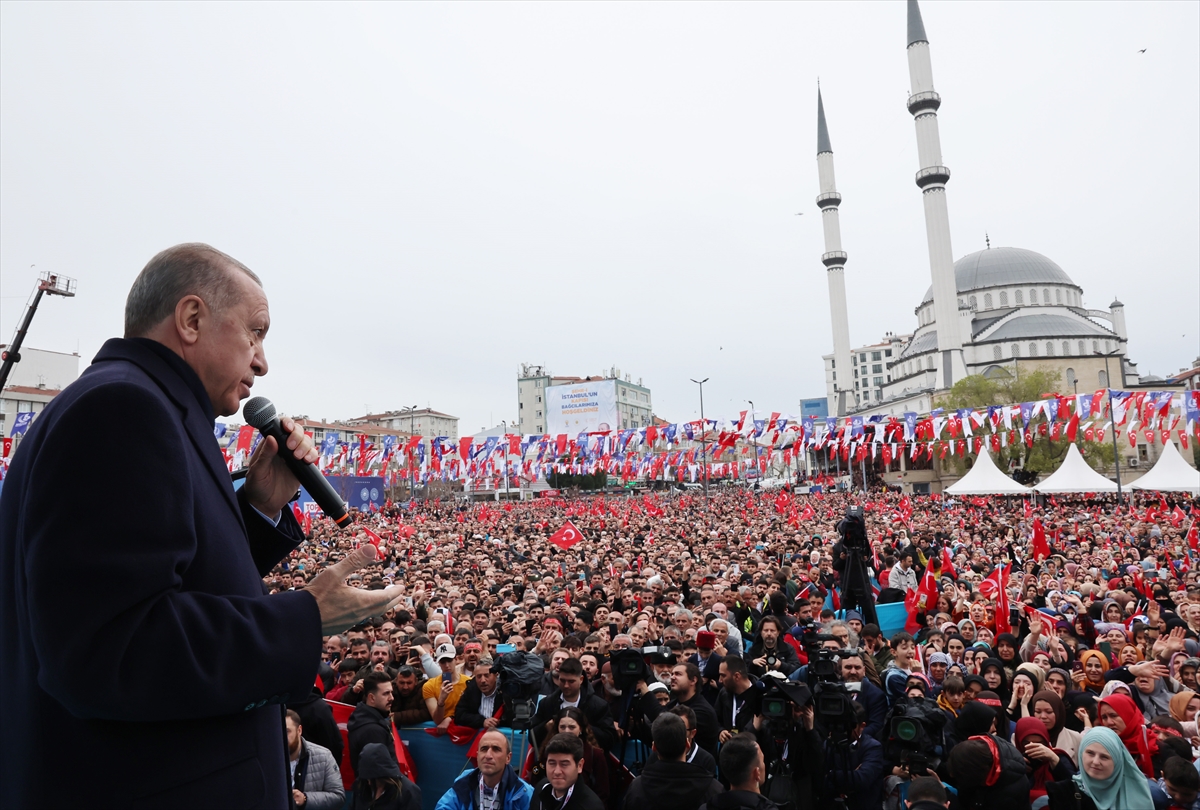 "Economic challenges cannot be viewed independently"
AK Party officials contend that Türkiye's economic challenges cannot be viewed independently of the global economic downturn, while also stressing that the earthquakes were a disaster that would test any country in the world.
In Erdogan's own words, Türkiye will need nearly $104 billion for post-quake recovery efforts. Despite all the challenges, AK Party members are confident that citizens recognize Erdogan as the right person to address the looming problems.
AK Party polls project a first-round win for Erdogan in the presidential race with a potential tally of 54%, according to Osman Nuri Kabaktepe, the party's provincial head for Istanbul.
"People looking to Erdogan for solutions"
Mustafa Sen, another AK Party official, said people know they can rely on Erdogan. "The people see the problems, but so does Erdogan. He does not deny or try to hide the issues. People are looking to Erdogan for solutions. They know he will heal the wounds caused by the earthquakes," he said.
"There is another factor in all of this: the opposition has not done anything so far. People do not see any hope at the table of six parties."