Breaking News Turkey
The table of six including the main opposition CHP, Good Party, Future Party, Democracy and Progress Party, Felicity Party, and Democrat Party came together on Thursday in the capital Ankara.
The meeting began at the headquarters of Future Party with the attendance of the parties' leaders.
Constitutional guarantees for the headscarf, possible early elections, basic policies, and joint presidential candidate are on the leaders' agenda.
Before the meeting, Felicity Party leader Temel Karamollaoğlu was asked if the name of joint candidate during the meeting would be discussed.
"This topic will definitely be discussed. It will come to the agenda. After being on the agenda of Turkey recently, it is impossible not to talk about it there," said Karamollaoğlu speaking to journalist Ismail Saymaz.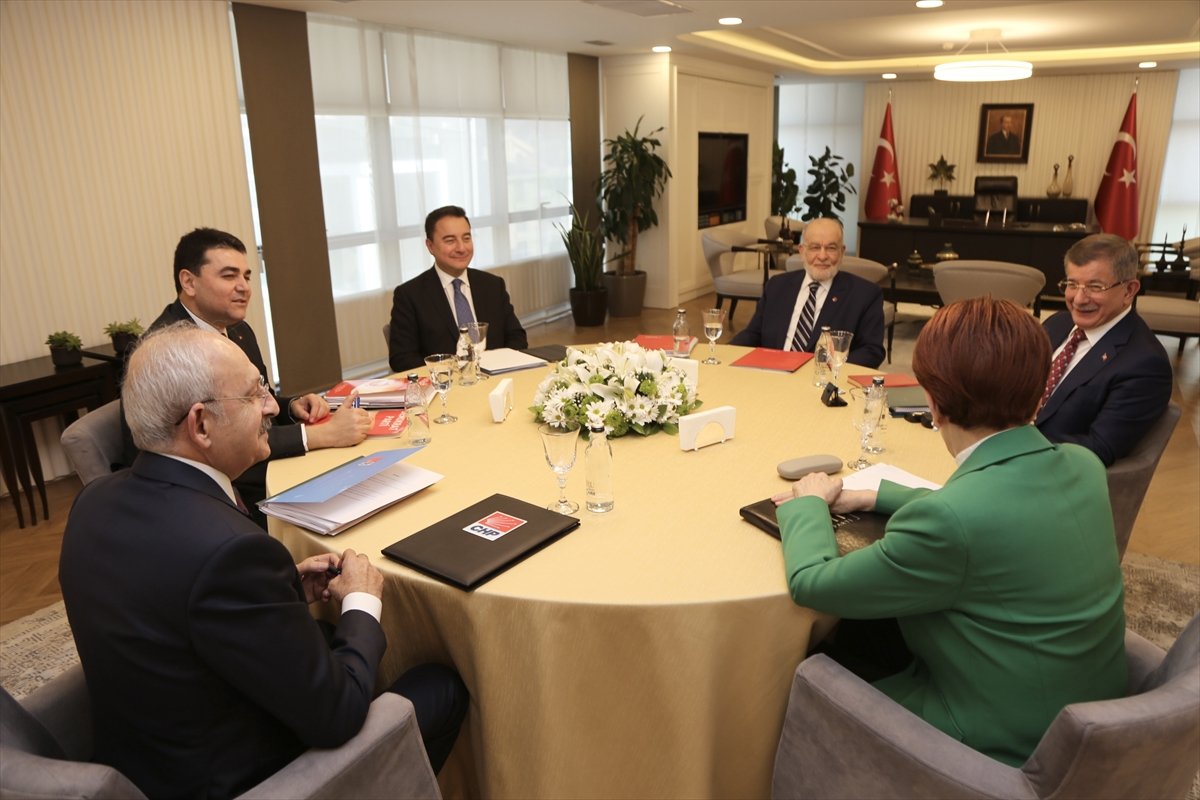 Ali Babacan, the head of the opposition Democracy and Progress Party (DEVA), said previously that he could be a presidential candidate if the other five opposition parties around the table supported him.
"If they support me as a candidate, I can be elected and I will do my best," he said during his visit to southeastern Diyarbakır province.
It is also said that CHP leader Kemal Kılıçdaroğlu has the intention to emerge as a candidate.