President Recep Tayyip Erdoğan welcomed Malena Mard, Sweden's Ambassador to Ankara, at the Presidential Complex.
During the reception, Ambassador Mard presented her letter of credence to President Erdoğan.
Following the introduction of some embassy members, a souvenir photo was taken.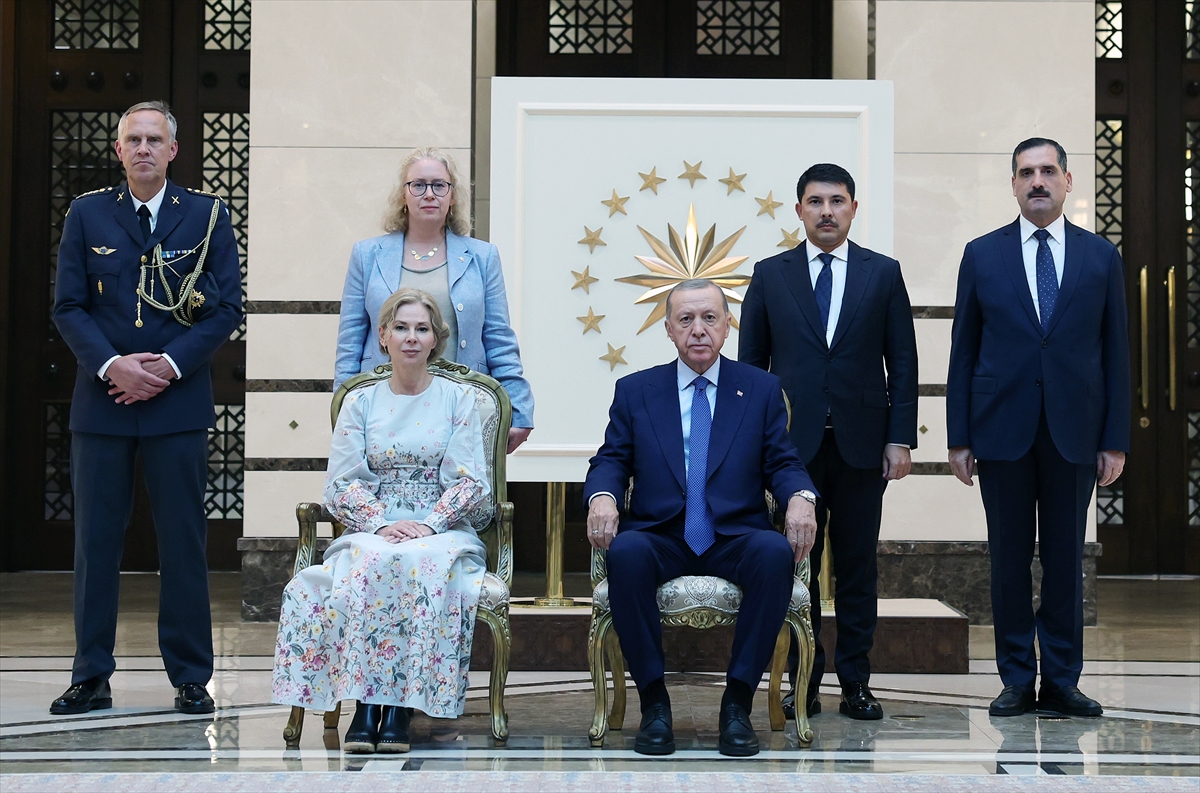 Sweden applied to become a member of NATO. The Swedish government, which failed to deport PKK sympathizers from the country, made commitments on this matter.
Despite these assurances and commitments to counter terrorism, negative incidents such as the Quran burning continue to take place in Sweden.
In a recent survey conducted in Sweden, participants were asked about their stance on Türkiye's EU membership, with 60 percent expressing opposition to Ankara's accession to the EU.
By Breaking News Turkey with AA