Turkish President Recep Tayyip Erdoğan holds phone conversation with King Abdullah II of Jordan, after several high profile figures were arrested as part of an ongoing security investigation in the kingdom.
The two leaders discussed bilateral relations and regional issues, according to Turkey's Communication Directorate.
Those detained included a former minister and a member of the royal family, per Petra news agency.
Turkey on Sunday expressed concern over the arrests in Jordan. "We are concerned over the events that began with the detention of some individuals in Jordan on the grounds that they pose a threat to the stability of the country," Turkish Foreign Ministry said in a statement.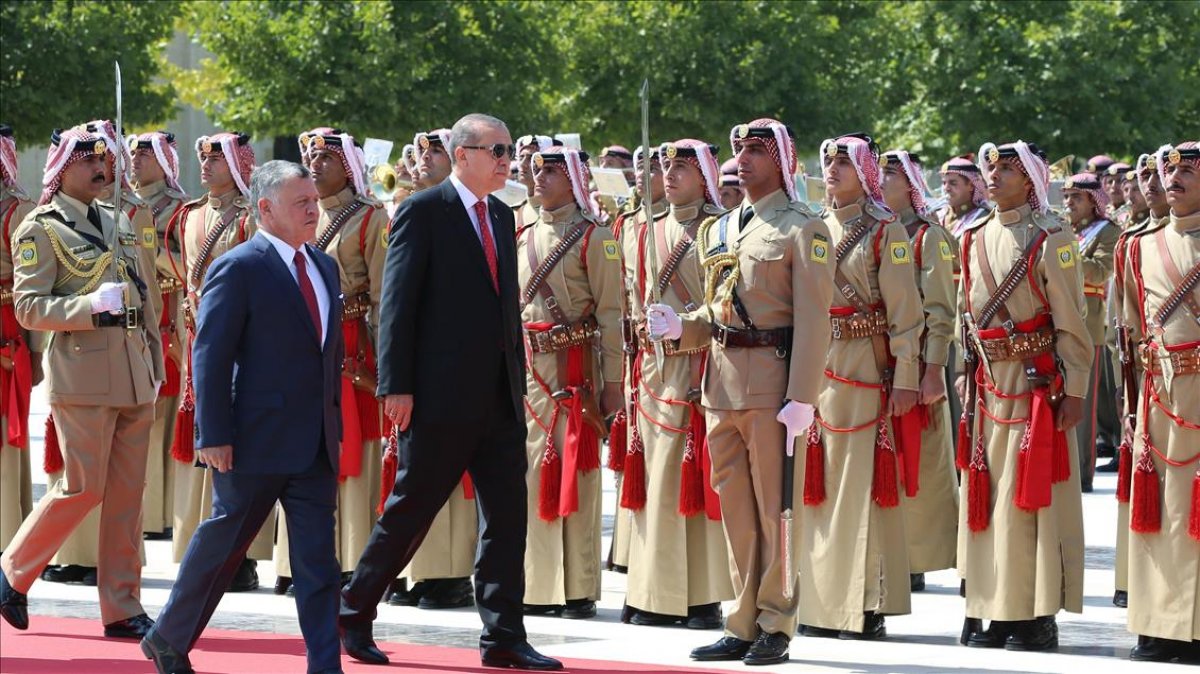 Noting that Jordan is a key country for peace in the Middle East, the ministry said its stability and peace are as important as Turkey's.
Ankara also expressed "strong support" for the peace, prosperity, and well-being of King Abdullah II, the Jordanian government, and its people.
On Saturday, Jordan's former Crown Prince Hamzah bin Al-Hussein and former Jordanian Royal Court head Bassem Ibrahim Awadallah were among some 20 people allegedly detained on the grounds that they pose a threat to Jordan's stability.
Prince Hamzah bin Al-Hussein was crown prince in 1999-2004 before King Abdullah II's eldest son, Hussein bin Abdullah, was appointed to the post.