Turkish President Recep Tayyip Erdoğan mentioned his discussion on F-16 fighter jets during a brief exchange with his US counterpart, Joe Biden, at the G-20 leaders' summit. However, Biden connected the sale of F-16s to Sweden's potential NATO accession.
"We had a quick word with Biden. We also discussed the F-16 issue," Erdoğan said at a news conference after the G-20 summit in India.
The US connects F-16 sale to Sweden's NATO membership
"Unfortunately, friends keep bringing Sweden up when it comes to the F-16 issue. Such an approach seriously upsets us," Erdoğan said.
Sweden's possible accession to NATO is at the discretion of the Turkish parliament, the president reiterated.
"I'm not at a point where I can decide on my own. It must be passed by the parliament. Sweden must fulfill its duties," he said.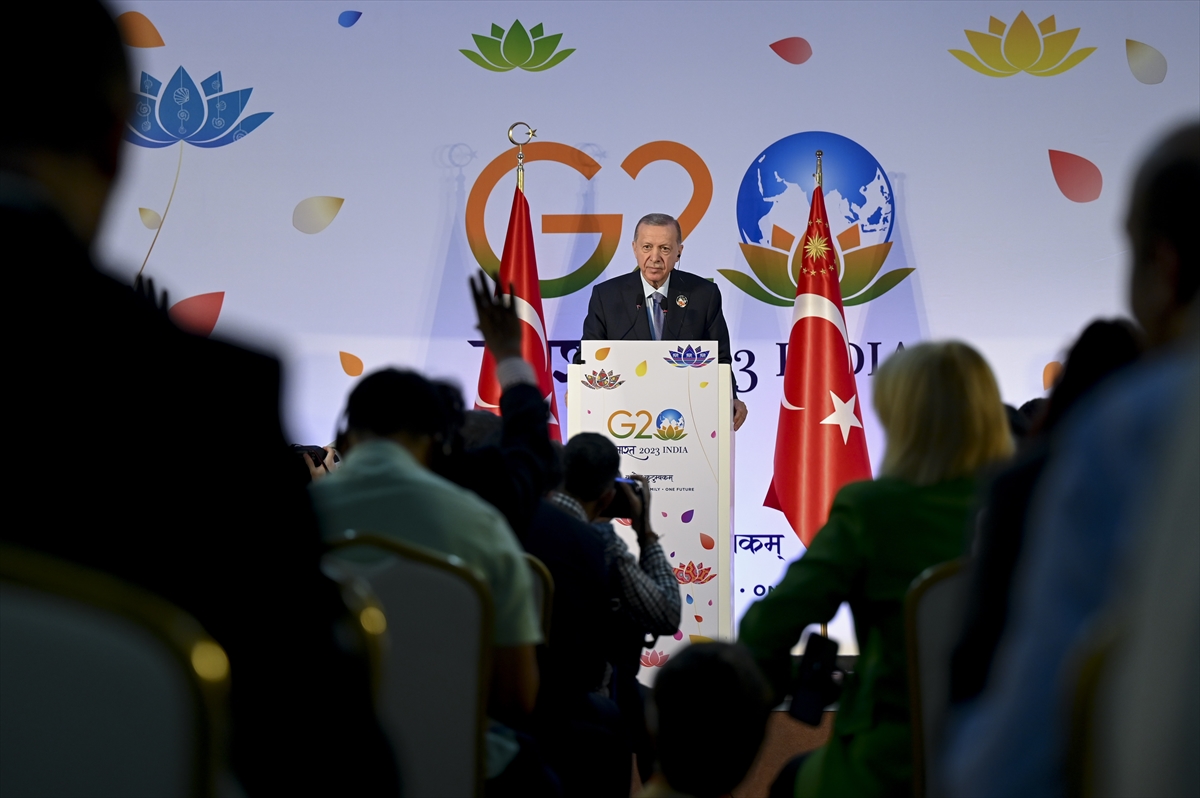 Türkiye stresses Sweden's NATO bid and Türkiye's F-16 purchase from the US are not linked to each other.
Ankara requested F-16 fighter jets and modernization kits in October 2021. The $6-billion deal would include the sale of 40 jets as well as modernization kits for 79 warplanes already in the Turkish Air Force's inventory. The State Department has informally notified Congress of the potential sale.
However, key lawmakers at Capitol Hill have vowed to nix the deal over several demands, including making the purchase contingent on Ankara's approval of Sweden's NATO membership bid.
Ankara maintains that the jets would strengthen not only Türkiye but also NATO.