Turkish President Recep Tayyip Erdoğan has requested Tesla CEO Elon Musk consider establishing a Tesla factory in Türkiye, according to the country's communications directorate
Musk reportedly acknowledged that several Turkish suppliers are already collaborating with Tesla and that Türkiye is a leading contender for their next factory.
Tesla did not immediately respond to requests for comment.
Erdoğan and Musk were speaking during a meeting at Turkish House, a skyscraper near the United Nations in New York. Erdoğan is in the U.S. to attend the 78th session of the U.N. General Assembly.
Erdoğan also said during the meeting that Türkiye was open to cooperation on artificial intelligence and Starlink, the satellite internet venture of Musk's SpaceX, the communications directorate said.
It cited Musk as saying SpaceX wished to work with Turkish authorities to obtain the necessary license to offer Starlink satellite services in Türkiye.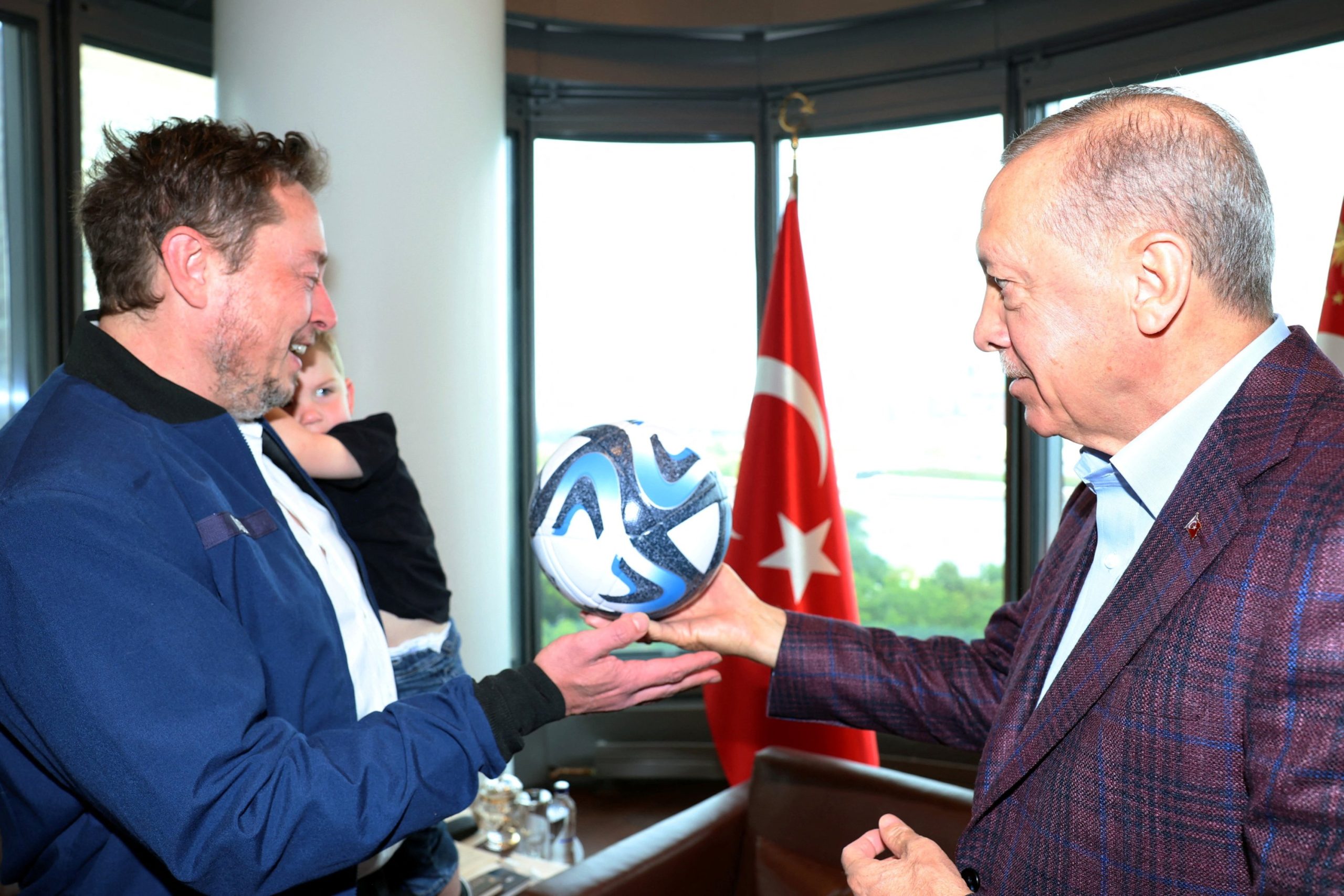 It also said Erdoğan invited Musk to attend the Turkish aerospace and technology festival Teknofest in Izmir at the end of September and cited Musk as saying he would gladly attend.
Musk is also set to meet Israeli Prime Minister Benjamin Netanyahu in California on Monday. Musk posted on social media platform X that their talks would focus on artificial intelligence technology.
Tesla in August expressed an interest in building a factory in India that would produce a low-cost electric vehicle.
Tesla currently has six factories and is building a seventh in Mexico in northern Nuevo Leon state, part of the automaker's push to expand its global footprint.
Musk said in May that Tesla would probably pick a location for a new factory by the end of this year.
Tesla shares are up 123% so far this year and the automaker on Saturday said it had produced its 5 millionth car.
In addition to running Tesla, Musk also bought X, formerly known as Twitter, for $44 billion in 2022.
By Breaking News Turkey with Reuters