Breaking News Turkey with agencies
A Greek boy asked for donations to quake-hit Türkiye as gifts for his birthday.
The Turkish Embassy in Athens and Ambassador Cagatay Erciyes invited 11-year-old Filip and his friends, who opted for a different type of celebration.
They donated to Türkiye
Filip and his friends donated to Türkiye for the boy's birthday instead of buying him gifts.
"Today, our Embassy hosted the 11th birthday party of Filip, who asked his friends to make donations to earthquake victims in Türkiye instead of birthday gifts," the Turkish Embassy in Athens tweeted. "Thank you for your kindness, and happy birthday Filip!"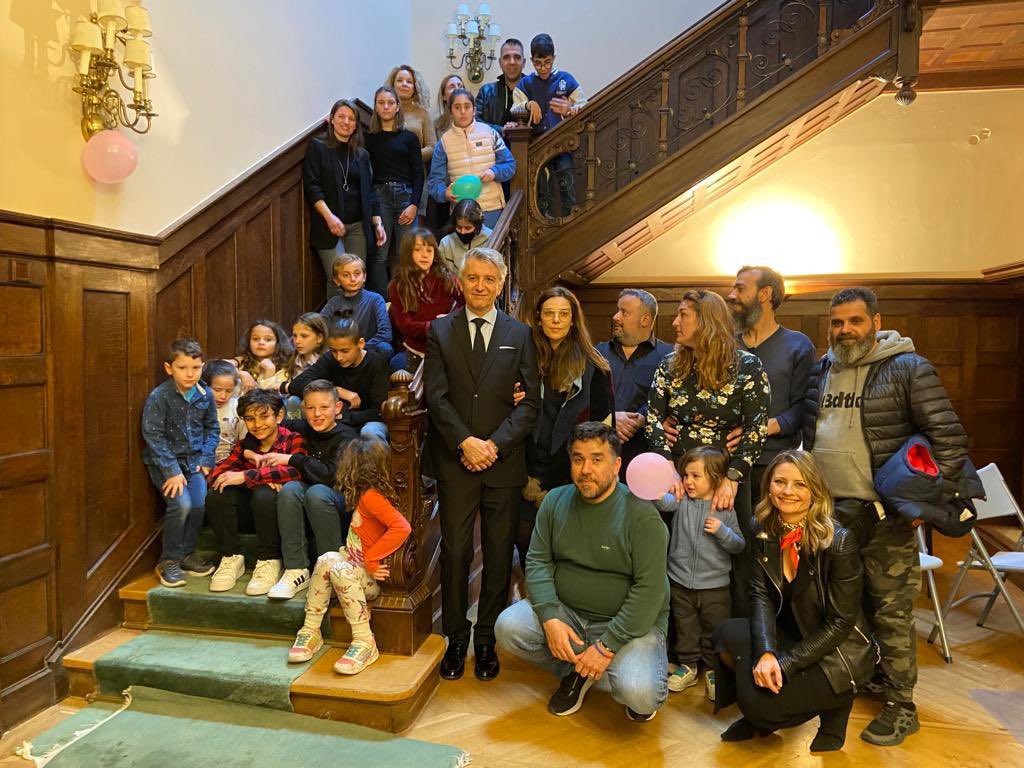 On Feb. 6, two powerful quakes struck southern Türkiye.
The magnitude 7.7 and 7.6 tremors were centered in Kahramanmaras and rocked 10 other provinces – Hatay, Gaziantep, Adiyaman, Malatya, Adana, Diyarbakir, Kilis, Osmaniye, Sanliurfa, and Elazig. Some 13.5 million people have been affected by the devastating quakes.
Several countries in the region, including Syria and Lebanon, also felt the tremors that struck in fewer than 10 hours.
More than 48,000 people were killed by the back-to-back quakes in Türkiye, according to the latest official figures. Thousands of others were injured.