Greece believes expanding the "positive agenda" with Türkiye will yield major benefits in both recently thawing diplomatic relations and the daily lives of people in both countries, a senior Greek diplomat told Anadolu.
In an exclusive interview, Deputy Foreign Minister Kostas Fragogiannis said Athens was keen to "find solutions to the matters covered by the positive agenda. Because we believe that in this way, we strengthen the good atmosphere and help fight any problems that may arise."
Pointing to a recent trip across the Aegean Sea to meet with his counterpart Burak Akcapar in Türkiye's capital Ankara, Fragogiannis underlined that progress had been made in many fields, including the economy, commerce, energy, tourism, transportation, culture, and sports.
"We were welcomed very sincerely in Ankara"
"I and the accompanying Greek delegation were welcomed very sincerely in Ankara by our Turkish colleagues," said Fragogiannis, who focuses mainly on economic matters.
Relations between Athens and Ankara have warmed significantly in recent weeks after the rapid assistance that Greece provided in the wake of twin earthquakes that shook southern Türkiye in early February. Likewise, Türkiye was the first country to offer condolences and aid following a deadly Feb. 28 train accident in northern Greece that left dozens dead.
Underlining that the two neighboring countries respected and listened to each other's perspectives on various matters, Fragogiannis said they were planning a series of joint events in such fields as environmental protection, natural disasters, and civil protection.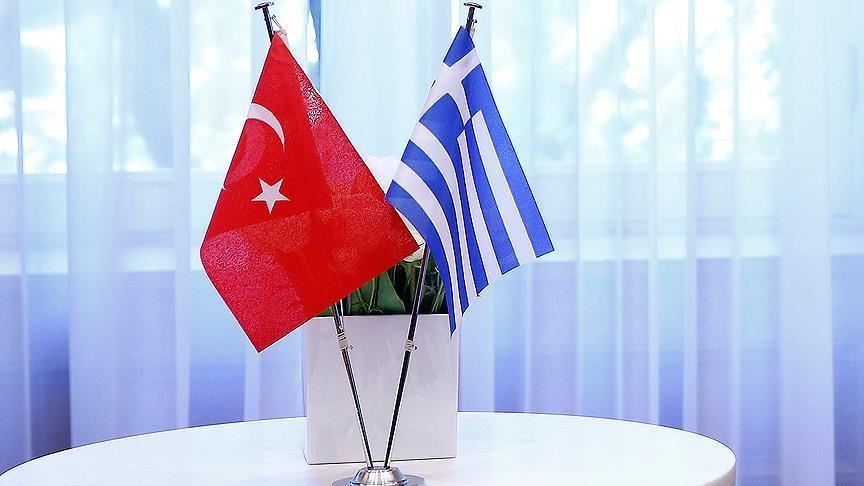 A new era in Turkish-Greek relations
"Greeks and Turks will see the agreements we have in basic matters will positively affect their daily lives," he added. "This can manifest in issues like the ability of the businesses to invest in the other country or a third country, the development of economy and trade, touristic visits, or sea transportation."
Fragogiannis also underscored that the positive agenda was a dynamic process. "When some matters are fully agreed upon, new topics will be incorporated into the positive agenda to be dealt with," he said.
Referring to a ferry line between the port city of Izmir on Türkiye's western coast and Thessaloniki in northern Greece, which came to a halt after operating for a limited time last year, Fragogiannis said this could be revived by the summer.
The line can be a good alternative not just for connecting people, but also as means of transportation, he argued. Fragogiannis also said that Greece wanted to host more Turkish tourists on its islands and that talks had taken place with Ankara on loosening visa measures to this end.
Pointing to similar efforts in past years, he said: "We talked to our colleagues in Ankara, with whom we work within the framework of the positive agenda, on methods that will facilitate entry (to the islands) and speed up passport control and customs procedures."