Türkiye's Foreign Minister, Hakan Fidan, emphasized on Tuesday the expectation for Iraq to officially designate the PKK as a terrorist organization during a joint press conference in Baghdad with his Iraqi counterpart Fuad Hussein.
Fidan stated, "In the spirit of friendship and brotherhood, we anticipate Iraq's formal recognition of the PKK as a terrorist group."
"We must not allow the PKK terrorist organization, which is a common enemy of Türkiye and Iraq, to poison our bilateral relations," he added.
"We cannot accept PKK challenging the sovereignty of Iraq."
Fidan said that territorial integrity, political unity, and sovereignty of Iraq are one of Türkiye's priorities.
"Sinjar, Makhmour, Qandil, Sulaymaniyah, and many other Iraqi districts have been occupied by the PKK terror group."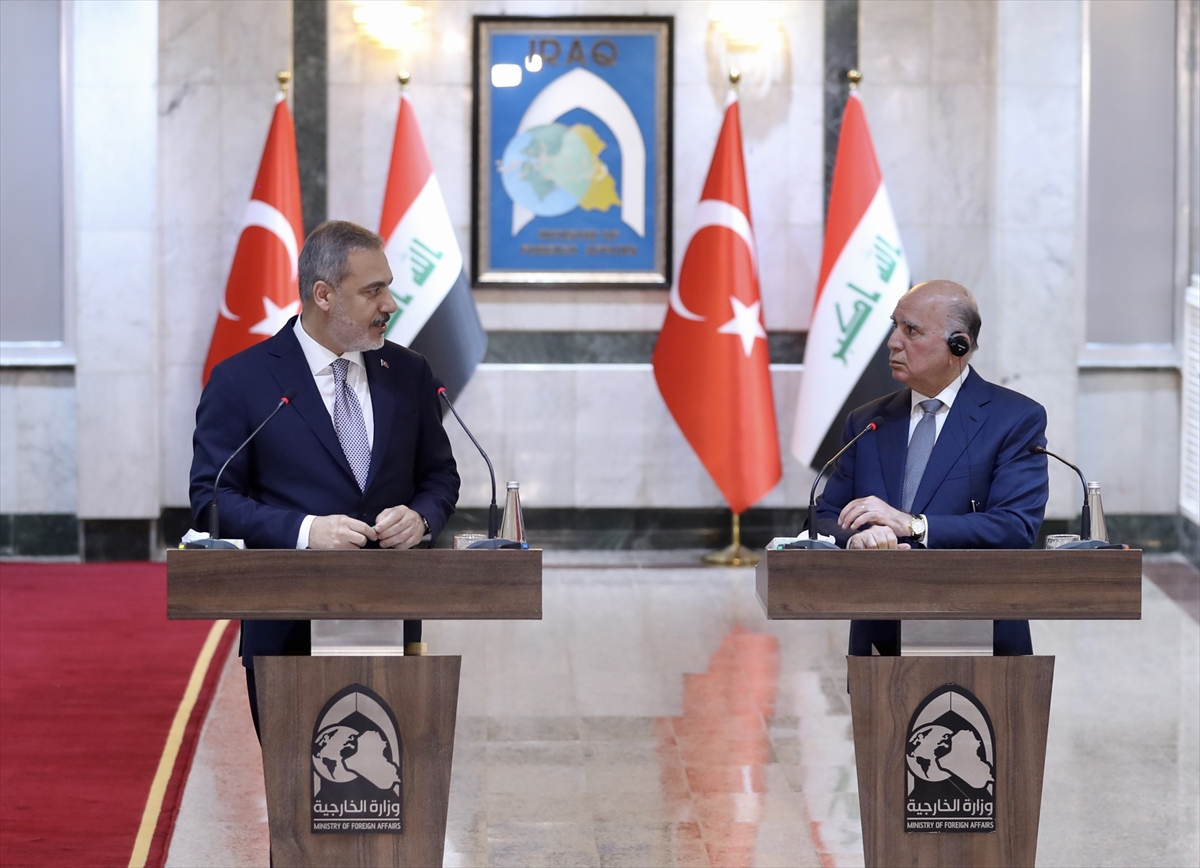 In its more than 35-year terror campaign against Türkiye, the PKK — listed as a terrorist organization by Türkiye, the UK, the US, and the EU — has been responsible for the deaths of over 40,000 people, including women, children, and infants. The YPG is its Syrian branch.
Türkiye supports Iraq's fight against the PKK terrorist organization, Fidan said.
"We are ready to collaborate with Iraq in the fight against all forms of terrorist organizations, whether it's the PKK or Daesh, regardless of their names."
"These groups, aiming to undermine Iraq's territorial integrity and political unity, are targeting the stability and prosperity of our Iraqi brothers, and committing crimes against humanity," he added.