Türkiye expects Sweden to prevent fundraising, recruitment, and propaganda by terrorist groups on its soil, the Turkish foreign minister said on Monday.
"We welcome positive steps taken by Sweden but it still falls short," Mevlut Cavusoglu said at a joint press conference with senior EU and Swedish officials following an international donors' conference to support the victims of last month's earthquakes in Türkiye and Syria.
Responding to a question on Sweden's NATO bid, Cavusoglu said Türkiye had no issues with Finland's accession but that both NATO and the Nordic countries wanted to treat Sweden and Finland equally.
"We have demonstrated our goodwill, now the parliament has the power to ratify their membership," Cavusoglu told reporters alongside EU Commissioner for Neighbourhood and Enlargement Oliver Varhelyi and Sweden's Minister for International Development Cooperation and Foreign Trade Johan Forssell.
Ankara supports NATO's open-door policy
He also reiterated that Türkiye supports NATO's open-door policy. Abandoning decades of military non-alignment, Finland and Sweden formally applied to join NATO last May.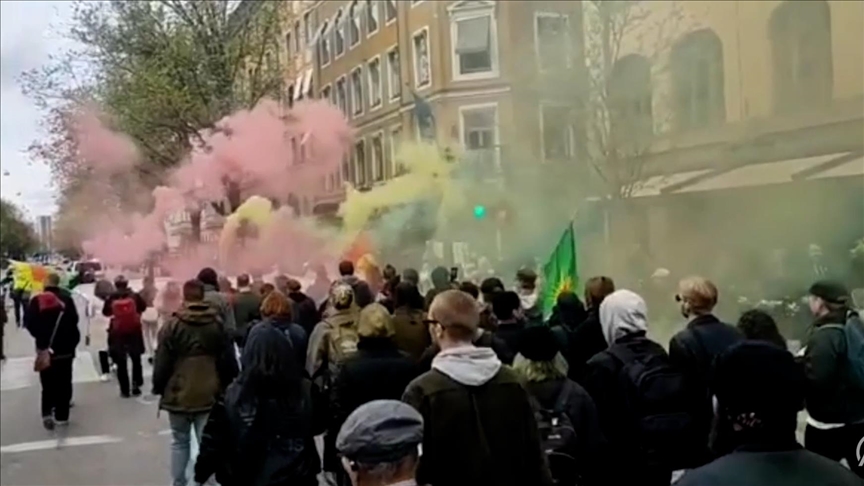 The memorandum signed with Finland, Sweden
However, Türkiye, a longstanding NATO member, asked the two Nordic states to take concrete action against terror groups like the PKK and FETO. In June, Finland and Sweden signed a memorandum with Türkiye to address Ankara's security concerns, and senior diplomats and officials from the three countries have held various meetings since then to discuss the implementation of the trilateral agreement.
Meanwhile, Sweden passed an anti-terror law last November, hoping that Ankara would approve Stockholm's bid to join the NATO alliance. The new law, which will go into force on June 1, will allow Swedish authorities to prosecute individuals who support terrorist organizations.
Türkiye on Friday said it would approve the process of Finland's NATO membership protocol in its parliament.