Defense cooperation between Turkey and Ukraine will contribute to regional stability, the US State Department said Thursday.
"Defense cooperation between a NATO ally like Turkey and Ukraine…We think that bolsters regional stability and Ukraine's ability to defend itself," said State Department spokesman Ned Price at a press conference.
Price's remarks came on the same day as Turkish President Recep Tayyip Erdoğan's trip to the capital Kyiv to meet with his Ukrainian counterpart Volodymyr Zelensky.
'WE ENCOURAGE PARTNERS TO PROVIDE SECURITY ASSISTANCE TO UKRAINE'
"We ourselves have provided unprecedented levels of defensive security assistance to Ukraine. We've authorized our NATO allies to provide US origin equipment to our Ukrainian partners, and we broadly encourage partners and allies to provide security assistance to Ukraine to resist further Russian aggression and to deter a potential Russian invasion," said Price.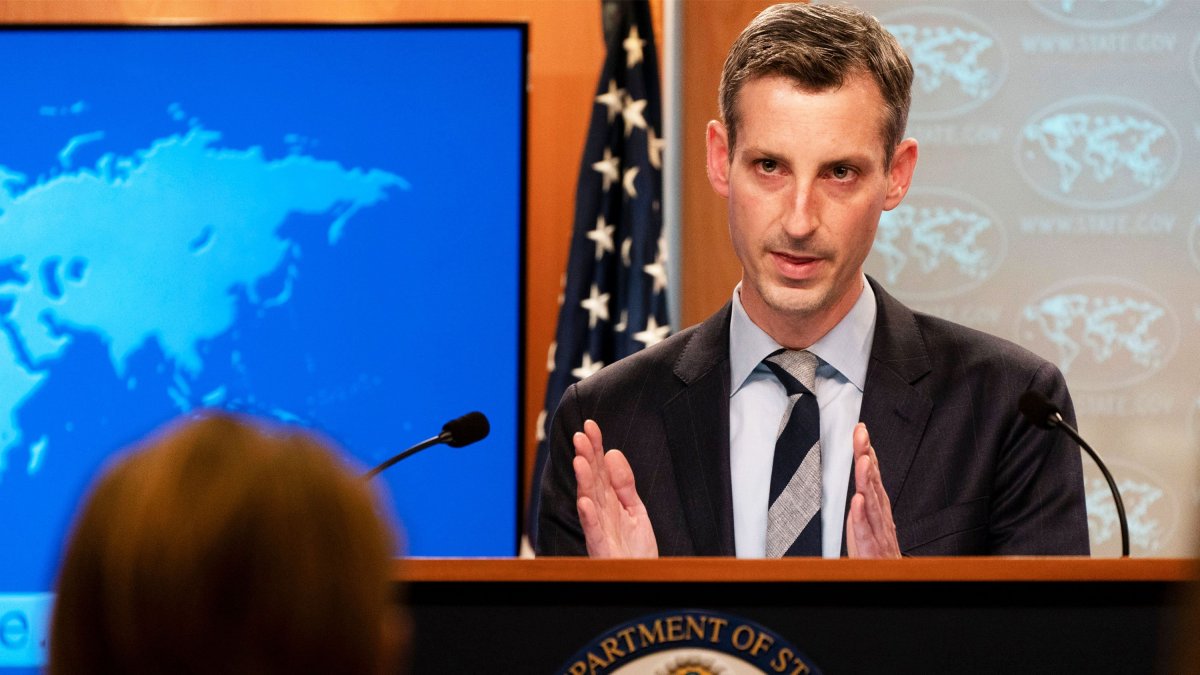 BAYRAKTAR TB2 UAVs
The Ukrainian Armed Forces purchased Bayraktar TB2 unmanned aerial vehicles (UAVs) and ground control stations from Turkey in 2019 and Zelensky said the newly signed defense agreements Thursday will expand production of drones by Turkish defense firm Baykar in Ukraine.
The Bayraktar TB2 has been sold to countries including Ukraine, Qatar, Azerbaijan and Poland. Last May, Poland became the first European Union and NATO member state to acquire drones from Turkey.
CONFLICT BETWEEN RUSSIA, UKRAINE
Ukraine and Russia have been locked in conflict since hostilities in the eastern Donbas region broke out in 2014 after Russia illegally annexed the Crimean Peninsula.
Russia has also recently amassed tens of thousands of troops near Ukraine's borders, prompting fears that the Kremlin could be planning another military offensive against the former Soviet republic.
Moscow has denied that it is preparing to invade, saying its troops are there for exercises.