The arrest of former PKK/YPG co-leader Salih Muslim in Prague came after Turkey called on Czech authorities to arrest him after media reports said he would attend a meeting in the capital, Turkish security officials said on Sunday.
Turkish officials of the Directorate General of Security's Interpol department called on Czech authorities to arrest Muslim over the media reports, which said he has attended a meeting in Brussels and would attend a similar event in Prague.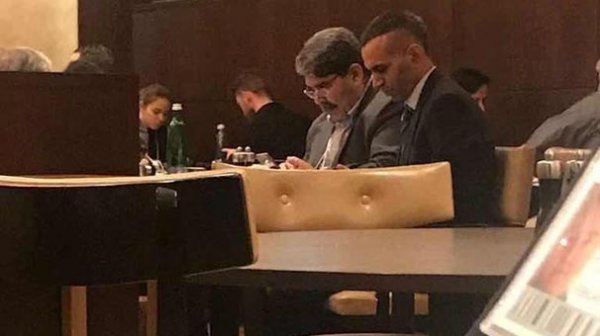 MUSLIM WAS LISTED AS 'MOST WANTED' TERRORIST
The Interpol unit in Czechia informed Turkish authorities that Muslum was detained in Prague on Feb. 24 upon Turkey's request and detention order.
Turkey's Justice Ministry said it had initiated the extradition process for Muslum. Ankara will officially ask Czech authorities for his extradition, according to a statement.
The Turkish Interior Ministry had offered a bounty of nearly $1 million on Muslim who is listed as a most wanted terrorist.