Breaking News Turkey
The Presidential candidate of the Nation Alliance and CHP Chairman will pay a visit to the Peoples' Democratic Party (HDP) on Saturday.
Kemal Kilicdaroglu is running against incumbent President Recep Tayyip Erdogan, who is the candidate of the People's Alliance consisting of the ruling Justice and Development (AK) Party, Nationalist Movement Party (MHP), and Grand Unity Party (BBP).
Kilicdaroglu to meet HDP co-chairs
According to a statement from HDP, Kilicdaroglu will meet Co-Chairs Mithat Sancar and Pervin Buldan at the party's headquarters on March 18.
Voters in Türkiye will go to the polls on May 14 for the presidential and parliamentary elections.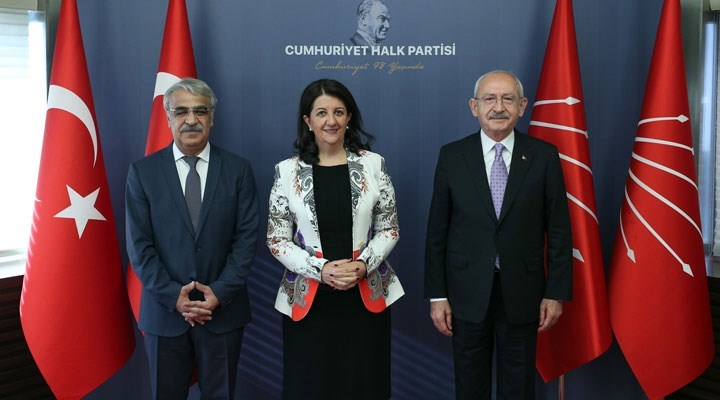 "I will meet the esteemed Co-Chairs of HDP. My friends are planning the meeting," said Kilicdaroglu on Monday regarding his upcoming visit.
Meanwhile, Bloomberg reported that HDP has given up on nominating a presidential candidate. The party, instead, is expected to support Kilicdaroglu's candidacy.