Breaking News Turkey
The presidential candidate of the Ata Alliance is anticipating that the presidential elections will go to a second-round run-off.
Türkiye will go to the polls on May 14 to choose new members of the parliament as well as the president.
"We foresee that the election will go to the second round. This quad race is not likely to end in the first round," Sinan Ogan said in a press conference in the capital Ankara.
Incumbent President Recep Tayyip Erdogan of the People's Alliance, Kemal Kilicdaroglu of the Nation Alliance, the Homeland Party leader Muharrem Ince and Ogan are the candidates.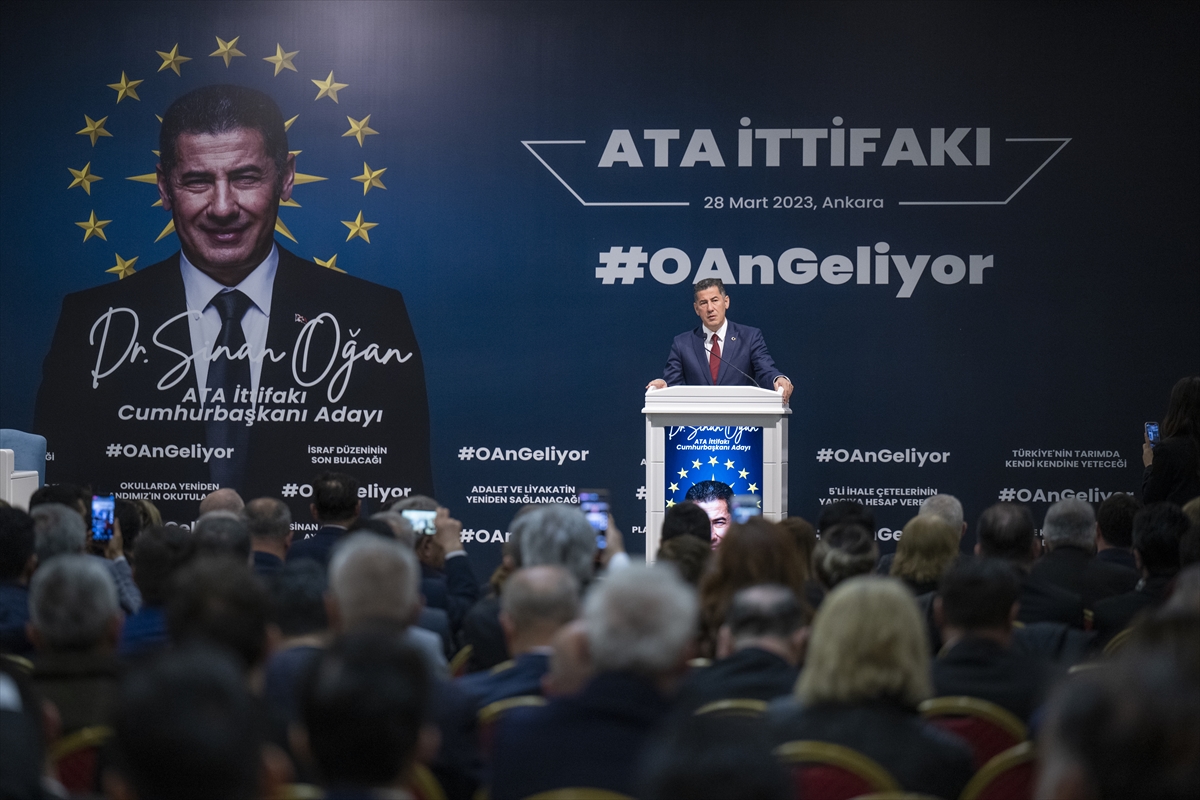 Ogan thinks that no candidate will achieve a majority of over 50% of the ballot in the first round. "Let me say that we are ambitious for the second round of the election," he underlined.
In 2018, Erdogan won the election against then-CHP candidate Ince. Their vote rates were 52,38% and 30,79, respectively.
When asked whom he would support if he did not qualify for the second round, Ogan said: "Do not put before us public opinion polls that do not exist today. We see that we are one of the most assertive candidates on the field."
He, however, said: "Suppose we couldn't make it to the second round. Then we will look at the (candidates') connection with terrorism and the situation of benefiting terrorism. Of course, we will decide with common sense."