Turkey's defense chief warned Athens once again over disputes in the Aegean and the Eastern Mediterranean.
"Although we extend a hand of peace, Greece insists on continuing its provocative actions and rhetoric that constantly increase tensions," National Defense Minister Hulusi Akar said during his visit to military posts in the southern Kilis province near the border with Syria, according to a ministry statement issued on Sunday.
'Turkey's policy is very clear'
Noting that Greece made false accusations against Turkey such as "expansionism, revisionist policies" in order to cover up its own mistakes, Akar said: "Turkey's policy is very clear. We call it international law, self-defense, and the rights of our own (Turkish) Cypriot brothers. They still refuse to see it."
Athens wants 40,000 square kilometers (15,444 square miles) of the maritime jurisdiction with the zone that it attributes to the 10-square-kilometer (4-square-mile) island of Meis, which is around 600 kilometers (373 miles) from its mainland and just 2 kilometers (1.24 miles) from the Turkish coast, he said, adding that Ankara would never allow this to happen.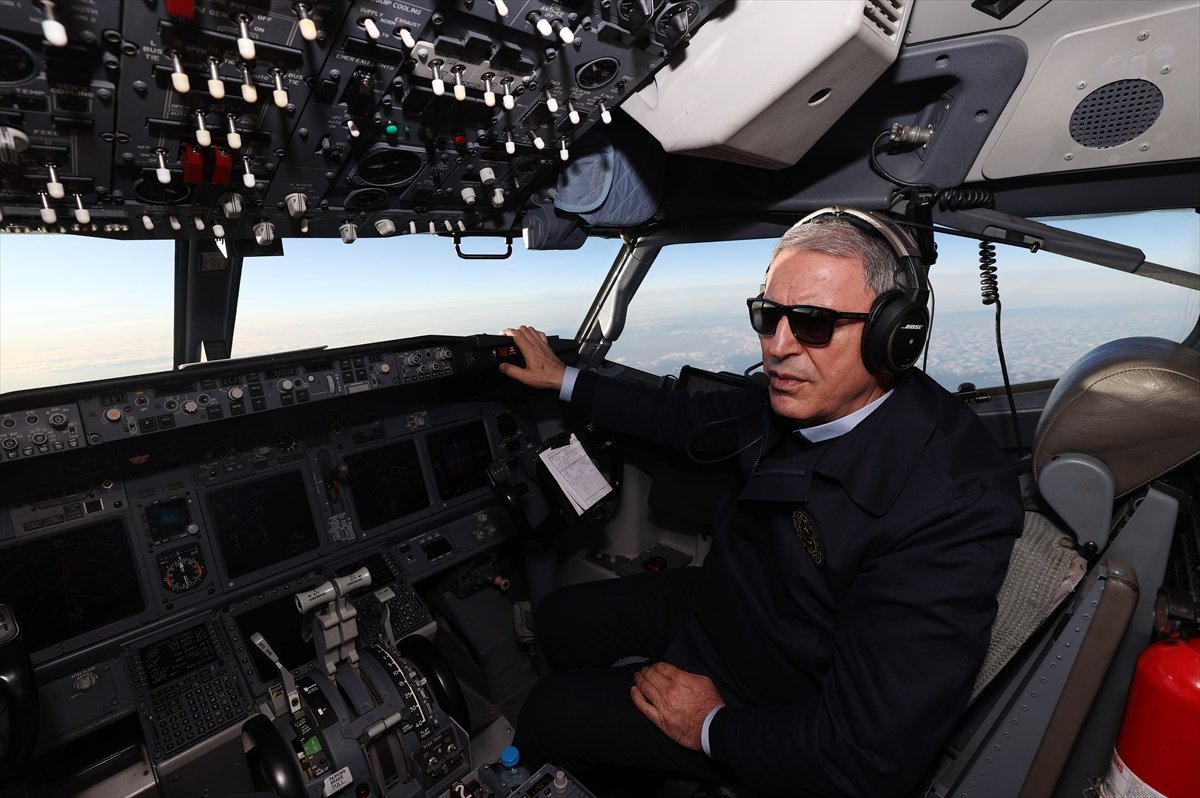 Violation of international agreements
Also, Athens is continuing to arm eastern Aegean islands in violation of international agreements and treaties, Akar added.
"We continue our activities in a state of vigilance with great seriousness and sensitivity against all these," he said, adding Ankara will not allow any fait accompli on issues related to the Aegean and Eastern Mediterranean seas.