Breaking News Turkey with agencies
Turkey's President Recep Tayyip Erdoğan said on Thursday that he could meet with Syria's Assad after 11 years to build up peace and stability in Syria.
Erdoğan's remarks come after an upcoming foreign ministers meeting including Turkey, Russia, and Syria.
"Depending on the developments, we may come together as the Russian, Turkish, and Syrian leaders. So, our aim is to establish peace and stability in the region," Erdoğan said, addressing his Justice and Development (AK) Party's extended provincial heads meeting in the capital Ankara.
Erdoğan reminded that Turkish, Russian, and Syrian defense ministers and intelligence chiefs met in Moscow.
The president said he is hoping the foreign ministers will come together in a trilateral format.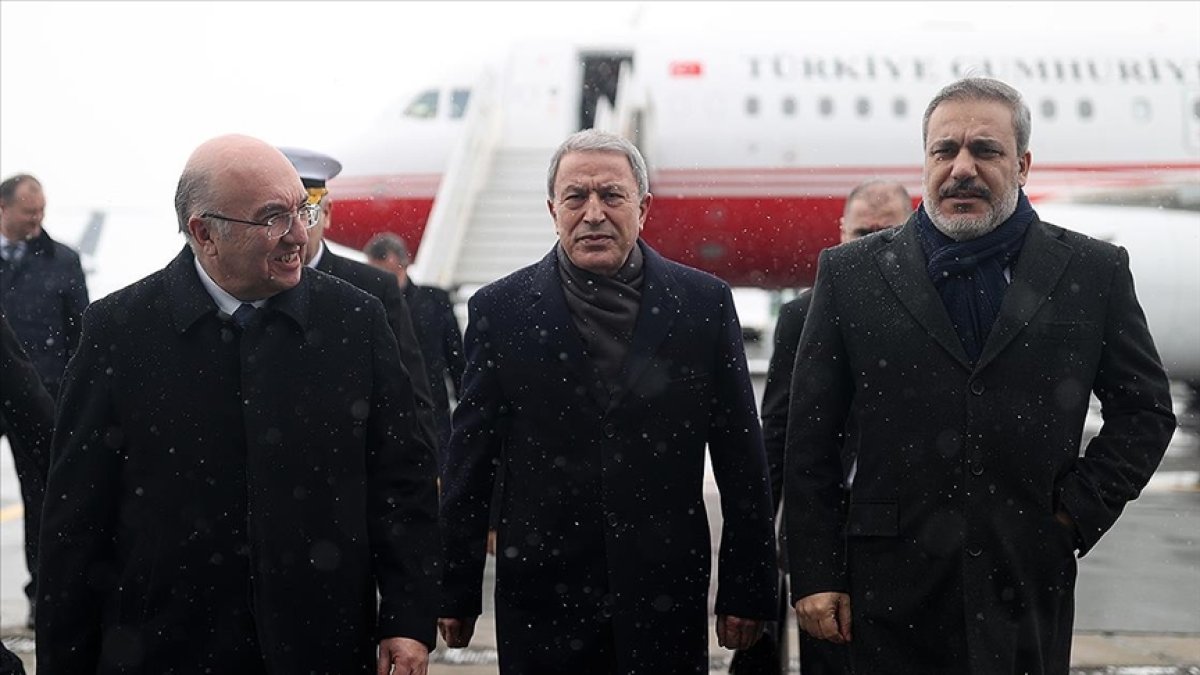 On Dec. 28, the Turkish, Russian, and Syrian defense ministers met in Moscow to discuss counterterrorism efforts in Syria, and they agreed to continue tripartite meetings to ensure stability in Syria and in the wider region.
The meeting tackled the Syria crisis, the refugee issue, and joint counter-terrorism efforts against all terror groups in Syria.
Turkish Foreign Minister Mevlüt Çavuşoğlu said a second meeting could take place in mid-January.