The 1915 Canakkale Bridge, which will connect Europe and Asia once it is completed, will be the world's largest suspension bridge with a central span.
CONNECTION ELEMENTS BETWEEN THE TOWERS WILL BE COLORS OF THE TURKISH FLAG
The bridge has a unique architecture, with its colors, figures, and other qualities. The height of the towers on the Europe and Asia these towers has exceeded the 300-meter (984 feet) height of the Eiffel Tower in France.
The bridge's height above the surface with 318 meters (1043 feet) symbolizes the battles of Gallipoli. The bridge's overall height reaches 334 meters (1095 feet) with abutments under the surface.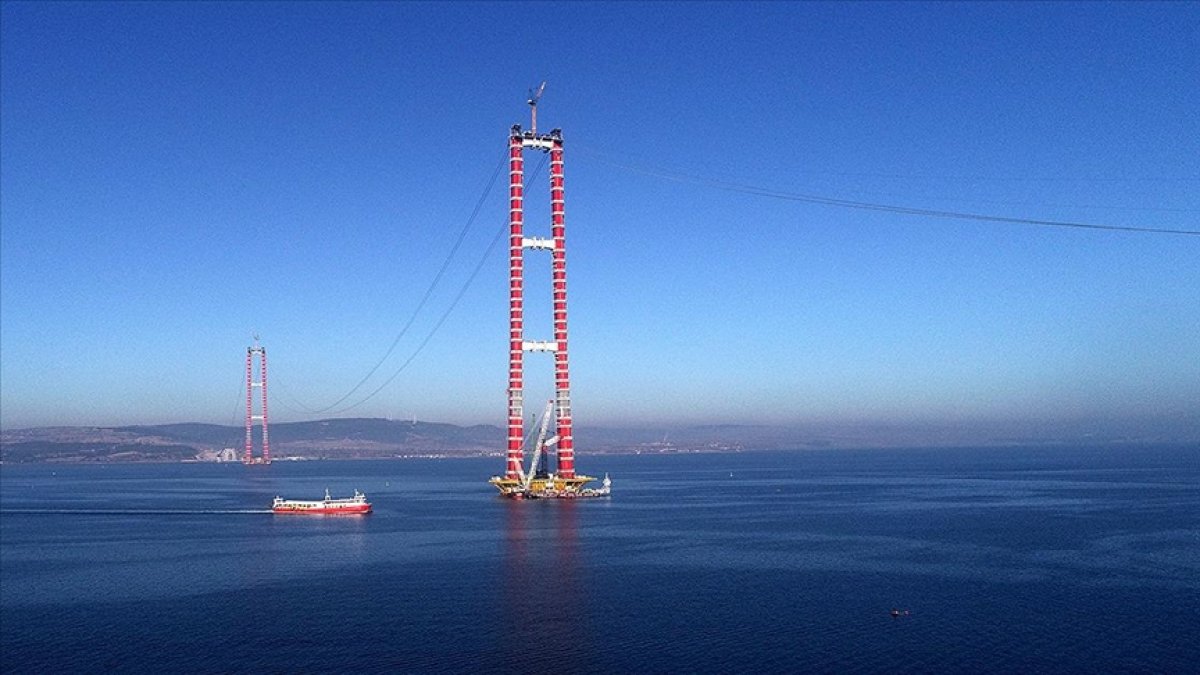 The distance between the two abutments is 2023 meters (6,637 feet) symbolizing the 100th anniversary of the foundation of the Republic of Turkey.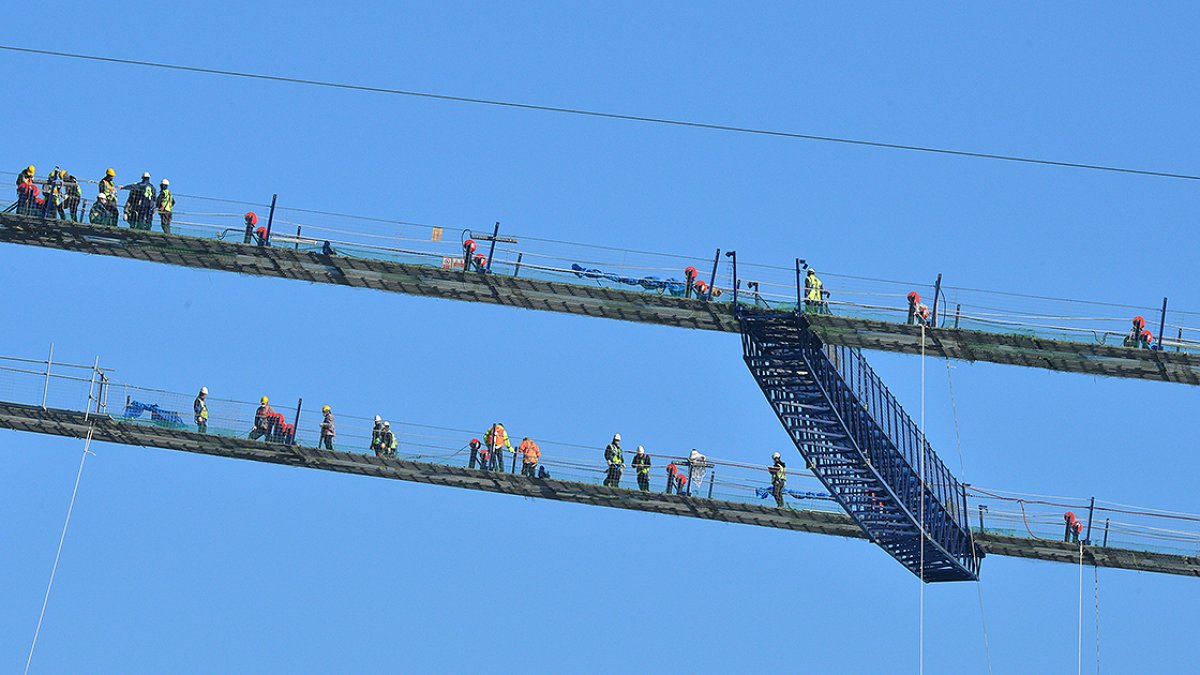 The connection elements between the towers will be red and white, the colors of the Turkish flag. The total length of the bridge will reach 4,608 meters (2.86 miles). The bridge will be one of the most significant transportation hotspots once it is completed.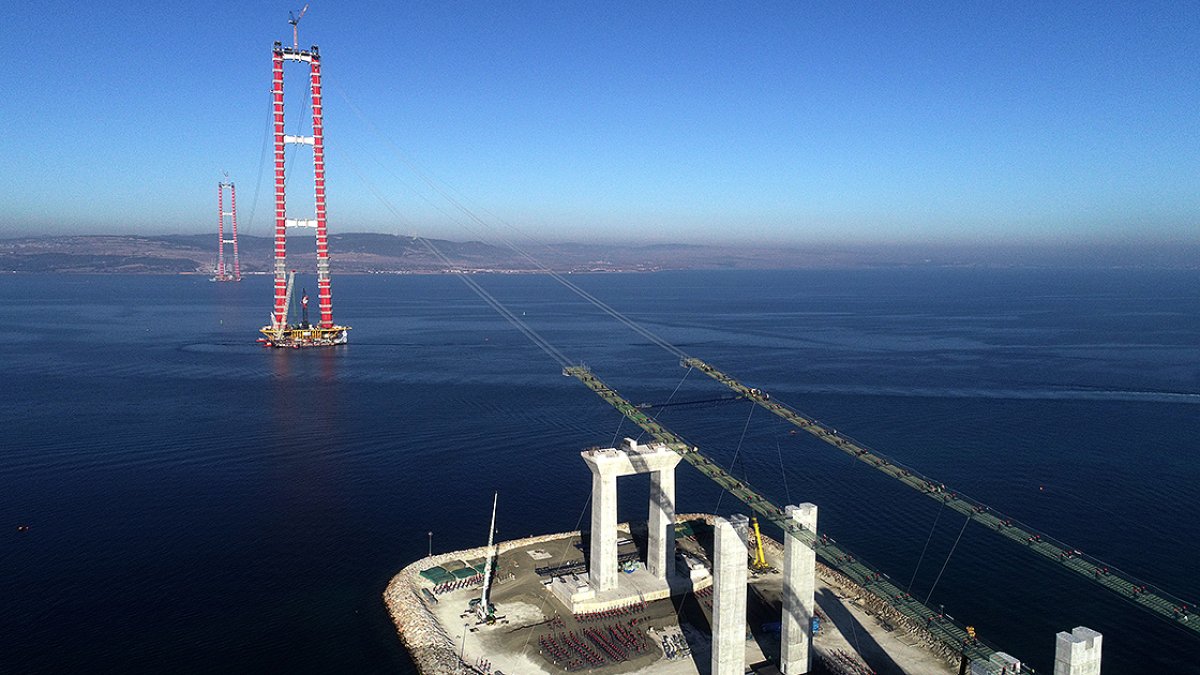 The Çanakkale 1915 Bridge – named in memory of the country's historic victory in the region during WWI – will connect Turkish gulfs and straits for the seventh time, subsequent to the 15 July Martyrs Bridge (former Bosporus Bridge), Fatih Sultan Mehmet Bridge, Yavuz Sultan Selim Bridge, Osmangazi Bridge, Marmaray Rail Tunnel and the Eurasia Tunnel.