Turkish President Recep Tayyip Erdogan said Wednesday that he will speak by phone in the coming days with his Russian counterpart Vladimir Putin to discuss the Black Sea Grain Initiative.
"We will have a phone call with Putin in two to three days," Erdogan said in an interview broadcast live on Turkish channels NTV and Star TV.
He said the world appreciates Türkiye's mediation efforts between Russia and Ukraine.
"Türkiye's success is on everyone's lips"
"We are already acknowledged in the world. Türkiye's success is on everyone's lips in the world," he added.
Last July, Türkiye, the UN, Russia, and Ukraine signed a deal in Istanbul to resume grain exports from three Ukrainian Black Sea ports which were paused after the Russia-Ukraine war began in February 2022.
Erdogan announced the deal's extension on Saturday, one day before it was slated to lapse.
The president also recalled Putin's offer of sending grain to poor countries free of charge.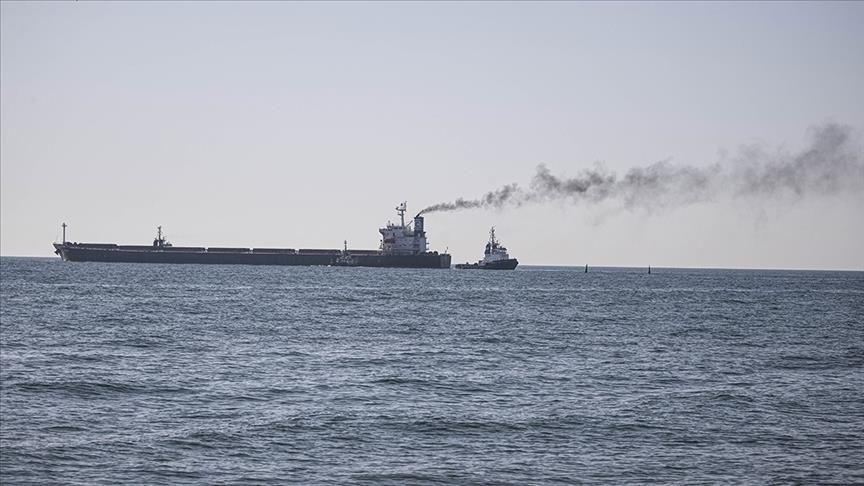 Steps that will be taken with Putin
He added that Türkiye is in preparation for buying wheat to turn it into flour and sending it to poor countries.
"(Together with Putin), We will take our steps in this area as well," Erdogan said.
He added that Ankara is determined also to ship Russian fertilizer to less developed countries.
"There is a need for fertilizer. We will supply them. We will send it (fertilizer) to world markets and underdeveloped countries and try to relieve them," he said.
Stressing that Türkiye will not be a party to any war and will always be on the side of peace, Erdogan said: "As a matter of fact, this is the step that we took in the Russia-Ukraine war."