On Sunday, a new Pakistani cargo plane carrying 90 tons of relief goods, including 1,200 winterized, fire-resistant tents, arrived in quake-hit Türkiye.
The relief aid with a solidarity message for Turkish people landed in the southern Adana province, according to a statement from the Pakistani Embassy in Ankara.
Khawaja Ahmad Hassan, Pakistani prime minister's special assistant who accompanied the aid, told reporters that Islamabad and Ankara are like "two hearts, one soul."
'Pakistan felt the same pain'
"People of Pakistan felt the same pain and anguish as their Turkish brothers and sisters and are determined to extend every support till full recovery and rehabilitation. Keeping up with a glorious history of supporting each other under all circumstances, the Prime Minister is monitoring the earthquake relief assistance from Pakistan himself," he added.
"Under the directions of Prime Minister Shehbaz Sharif, earthquake relief supplies, mainly winterized tents, are being transported to brotherly Turkiye through air, land, and sea routes," the statement read.
"The relief operations will continue from Pakistan till the complete rehabilitation of the earthquake victims."
Sharif was among the first leaders to visit the affected region to express solidarity with the earthquake survivors.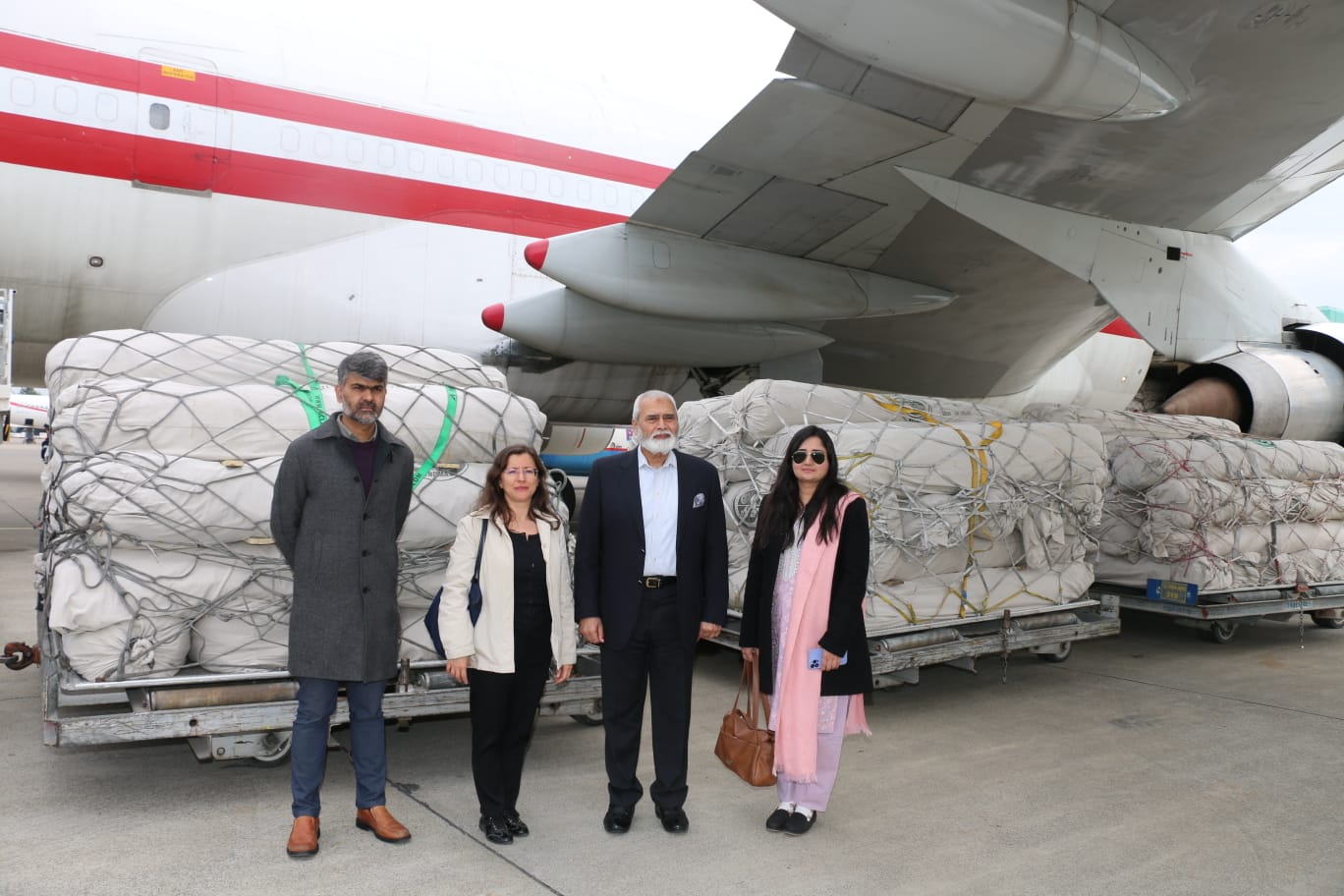 It was the second aid flight sent to Türkiye for earthquake victims over the past 48 hoursPakistan's National Disaster Management Authority said in a statement earlier on Sunday.
On Saturday, another cargo plane carrying 90 tons of relief goods arrived in Adana.
A special air bridge operation
"Both flights are part of a special air bridge operation which will fly more than 34 chartered cargo aircraft for dispatching tents to Türkiye," the statement added.
A second ship of the Pakistan Navy departed on Saturday with 500 tons of relief supplies for people affected by the powerful twin earthquakes in Türkiye and Syria on Feb. 6.
The ship, PNS Moawin, departed from PakiPakistan'sthern port city of Karachi, carrying 2,600 winterized tents and 38,000 blankets for Türkiye and 22,000 blankets, ration packets, and generators for Syria.
Last week it was announced that Pakistan would send 50,000 winterized tents for earthquake victims in Türkiye by March 23.