As pupils in Turkey returned to classes on Monday after a long coronavirus break, the nation's president vowed to maintain in-person learning with strict measures in place.
"With the digital infrastructure we have established at the National Education Ministry, we closely monitor and will follow the processes in our schools and the course of the disease. We are determined to continue in-class learning," Recep Tayyip Erdoğan said at a ceremony in an Istanbul school, marking the first day of the new term.
Touching on the adverse impact of the pandemic on education, he said: "As Turkey, we had to act carefully during the last academic year because of the extent of the deadly effect of the virus."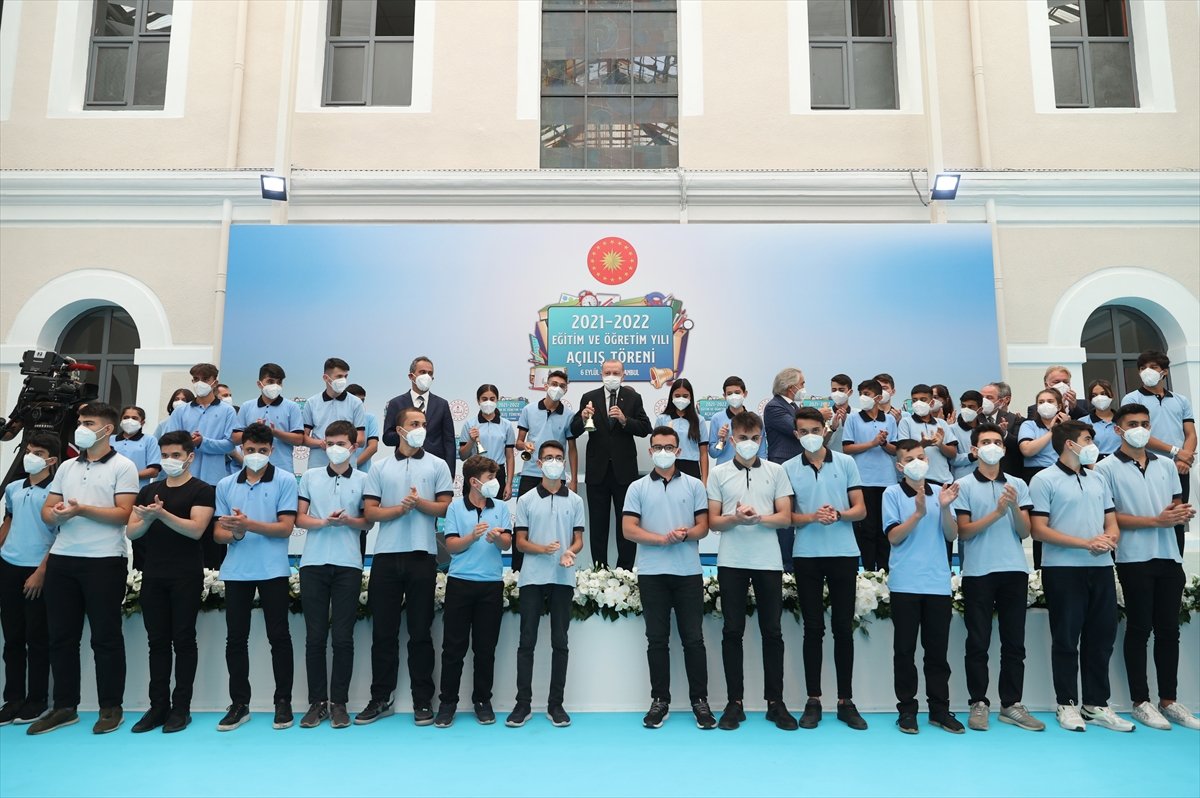 "We have exercised extreme caution not to risk the lives of our teachers, children, and their families. We left behind the period when we opened our schools from time to time but mostly held lessons via the EBA," which stands for Educational Informatics Network, the TV and internet platform through which most of distant education was carried out in Turkey.
Erdoğan said the National Education Ministry and Health Ministry set the rules and measures to be taken at schools.
"By supplying hygiene and cleaning materials and masks, we formed an infrastructure through which the parents will send their children to school safely," he continued.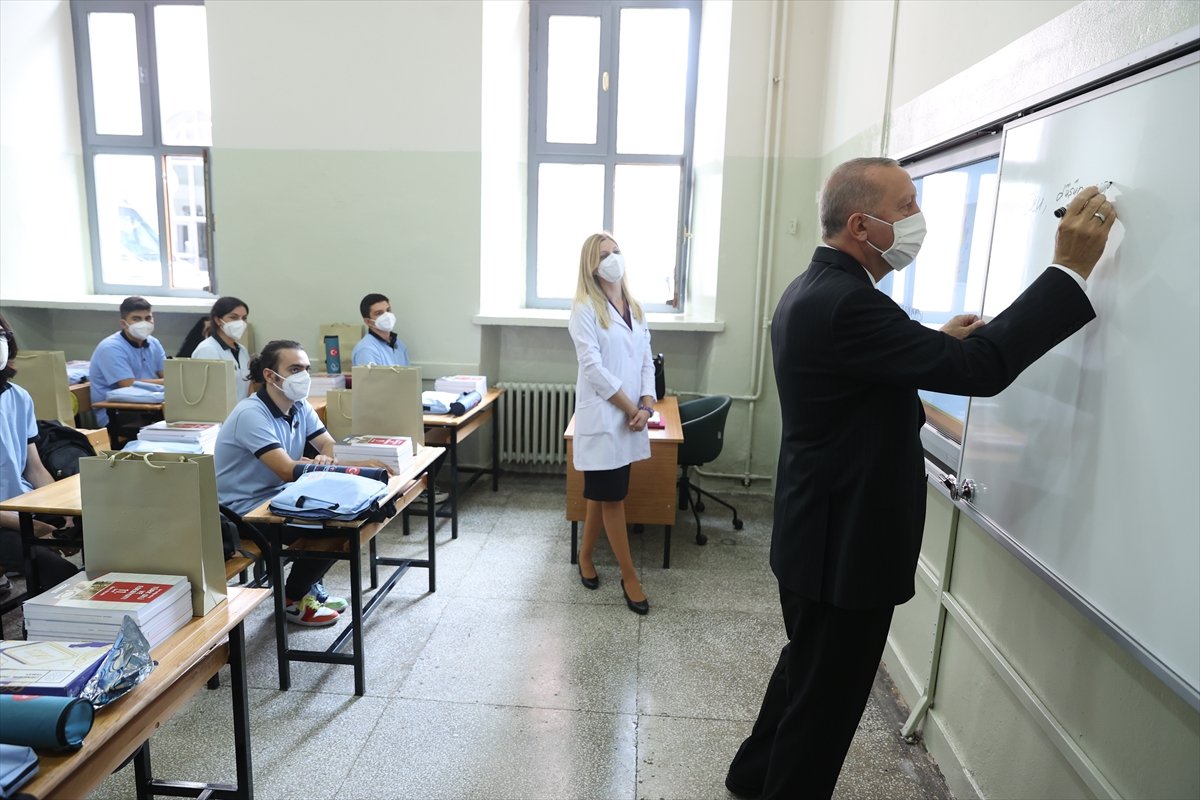 The course of the disease will be followed closely via the digital infrastructure at the National Education Ministry, Erdoğan said, calling on all citizens to get vaccinated.
"The total number of doses that have been administered as part of our vaccination campaign that we maintain on the basis of volunteering nears 100 million," he added.
As schools have reopened for face-to-face learning after a long break since March 2020 due to the coronavirus pandemic, some 18 million students will attend classes five days a week.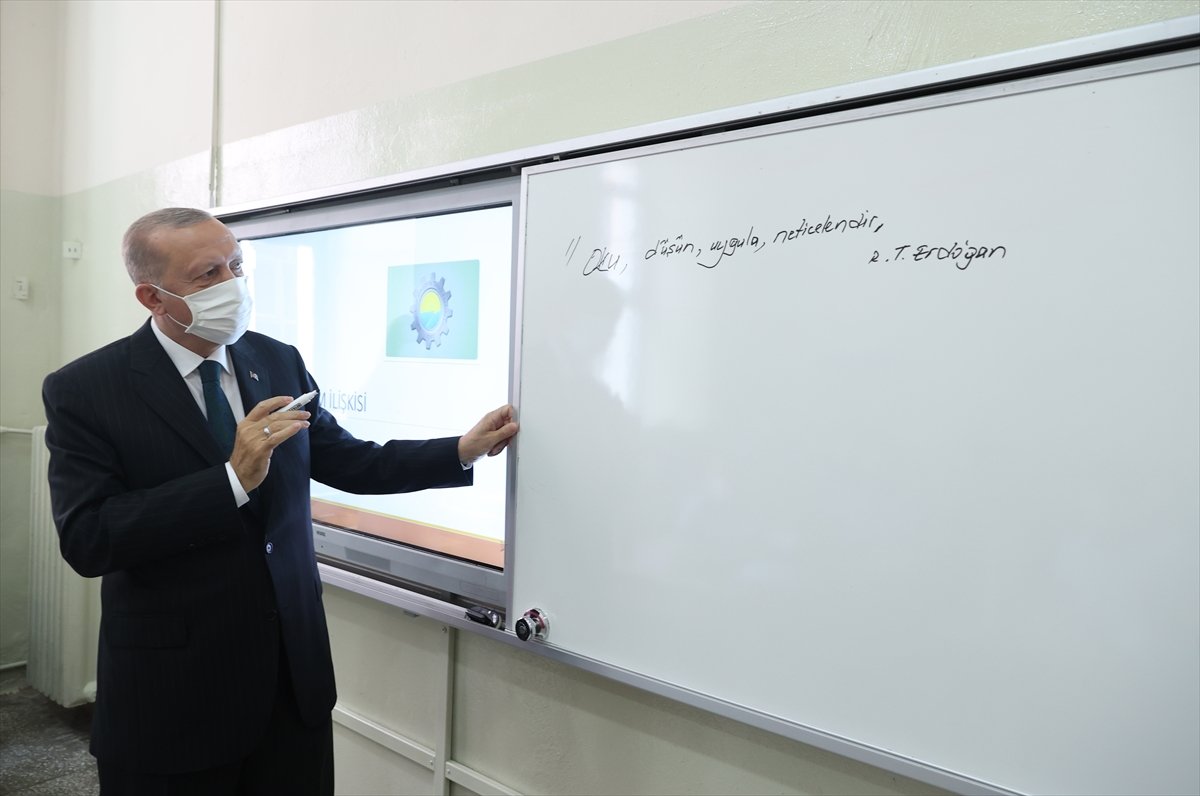 Breaks and meals times will be scheduled for different intervals to avoid crowds. Classes will be held in 40-minute periods at most.
School administrations will provide free-of-charge masks for students and school personnel in case anyone needs them.
Unvaccinated teachers and school staff will take PCR tests twice a week. Parents and visitors will not be admitted to schools except in mandatory situations. School authorities can check the visitors' HES code – coronavirus contact tracing system – to see whether they are "risk-free."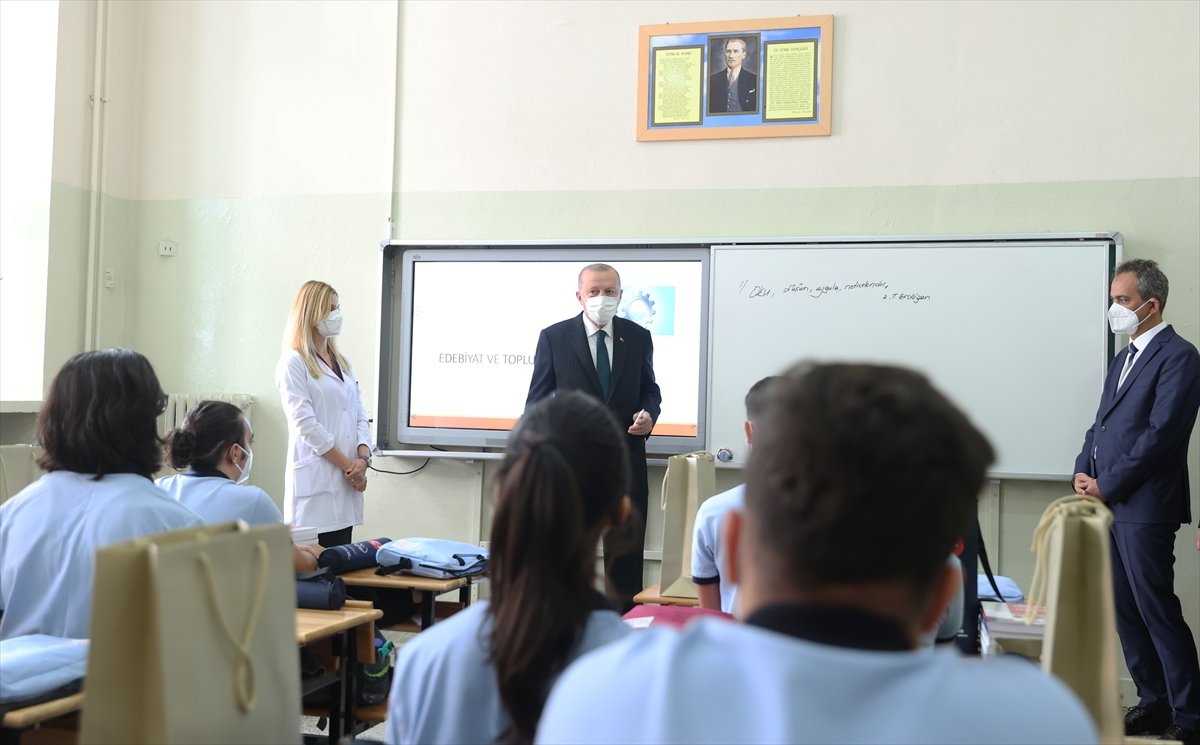 Turkey has so far confirmed over 6 million coronavirus cases and 52,860 deaths, while nearly 80% of the country's adult population has received at least one dose of a two-shot vaccine.