Turkey rescued 65 asylum seekers early Tuesday who were illegally pushed back by Greece into Turkish waters in the Aegean Sea.
Some 30 asylum seekers who were in a rubber boat were taken ashore near Çeşme district of Izmir province, the Turkish Coast Guard Command said in a statement.
ASYLUM SEEKERS WERE TAKEN TO THE MIGRATION OFFICE
Thirty-five irregular migrants were also rescued from a rubber boat off Menderes district of Izmir province. All of the occupants were later taken to the provincial migration office.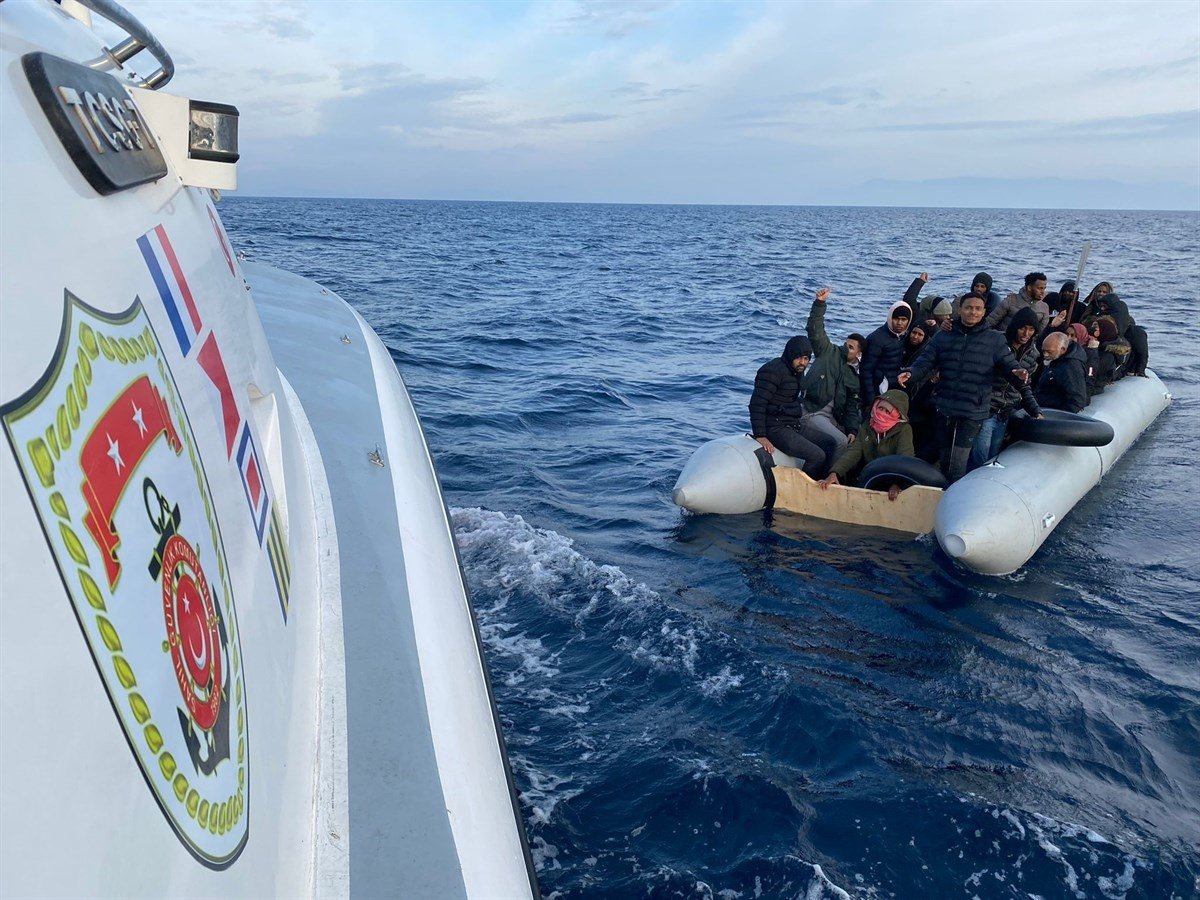 THEY AIM TO CROSS INTO EUROPE FOR HAVING A NEW LIFE
Turkey has been a key transit point for asylum seekers aiming to cross into Europe to start new lives, especially those fleeing war and persecution.
4 MILLION REFUGEES IN TURKEY
Turkey already hosts 4 million refugees, more than any other country in the world, and is taking new security measures at its borders to humanely prevent a fresh influx of migrants.