Russia and Ukraine are having talks to sign a "comprehensive peace agreement," the Turkish foreign minister said on Thursday after a three-way meeting amid the Russia-Ukraine war.
"There are a lot of topics which Russia and Ukraine are discussing, including neutrality, and the signing of a comprehensive peace treaty is also on the table," Mevlüt Çavuşoğlu told a news conference in Antalya on Turkey's Mediterranean coast following a meeting with his Russian and Ukrainian counterparts.
He said the meeting was not held in an "easy environment" and "a miracle should not be expected from such meetings."
HUMANITARIAN CORRIDORS
During the talks, Turkey stressed that humanitarian corridors in Ukraine should be kept open without any obstacles, Çavuşoğlu said.
He pointed out that Russia and Ukraine have met for the first time at the ministerial level since the war started on Feb. 24, with the participation of Sergey Lavrov and Dmytro Kuleba.
The top diplomats also discussed a possible meeting between Russian President Vladimir Putin and Ukrainian President Volodomyr Zelenskyy, Çavuşoğlu said.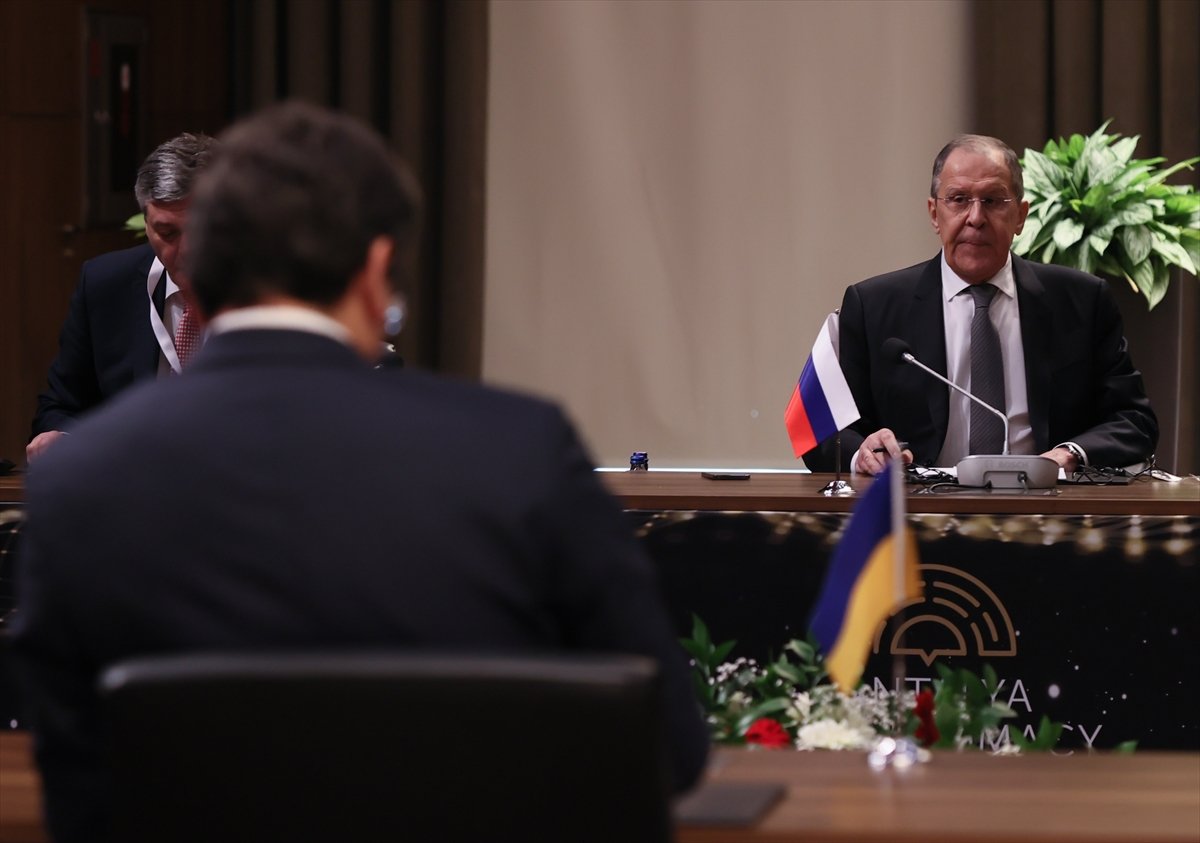 'FOREIGN COLLEAGUES ACT DANGEROUSLY'
Thursday's meeting with Ukraine's top diplomat showed that nothing can replace the negotiation process, said the Russian foreign minister after a tripartite meeting with his Ukrainian and Turkish counterparts in Turkey – the highest-level meeting of its kind since the war began two weeks ago.
Speaking at a press conference after the talks, Sergey Lavrov warned the West against giving Ukraine arms, claiming that countries that do so "create a threat to themselves because those arms lack controls on their use."
"Foreign colleagues, including the EU, act dangerously when they deliver deadly weapons to Ukraine," said Lavrov, adding that "those who send weapons to Ukraine, (or) encourage mercenaries, will be responsible for their actions."
On Russia's bombing of a maternity hospital in Mariupol, Ukraine on Wednesday, Lavrov said, "The Western media twisted facts about the bombed maternity house in Mariupol, as there were no patients there," adding that Moscow gave the UN evidence that the facility was being used by the Azov battalion, a Ukrainian militia that has been linked to Nazism.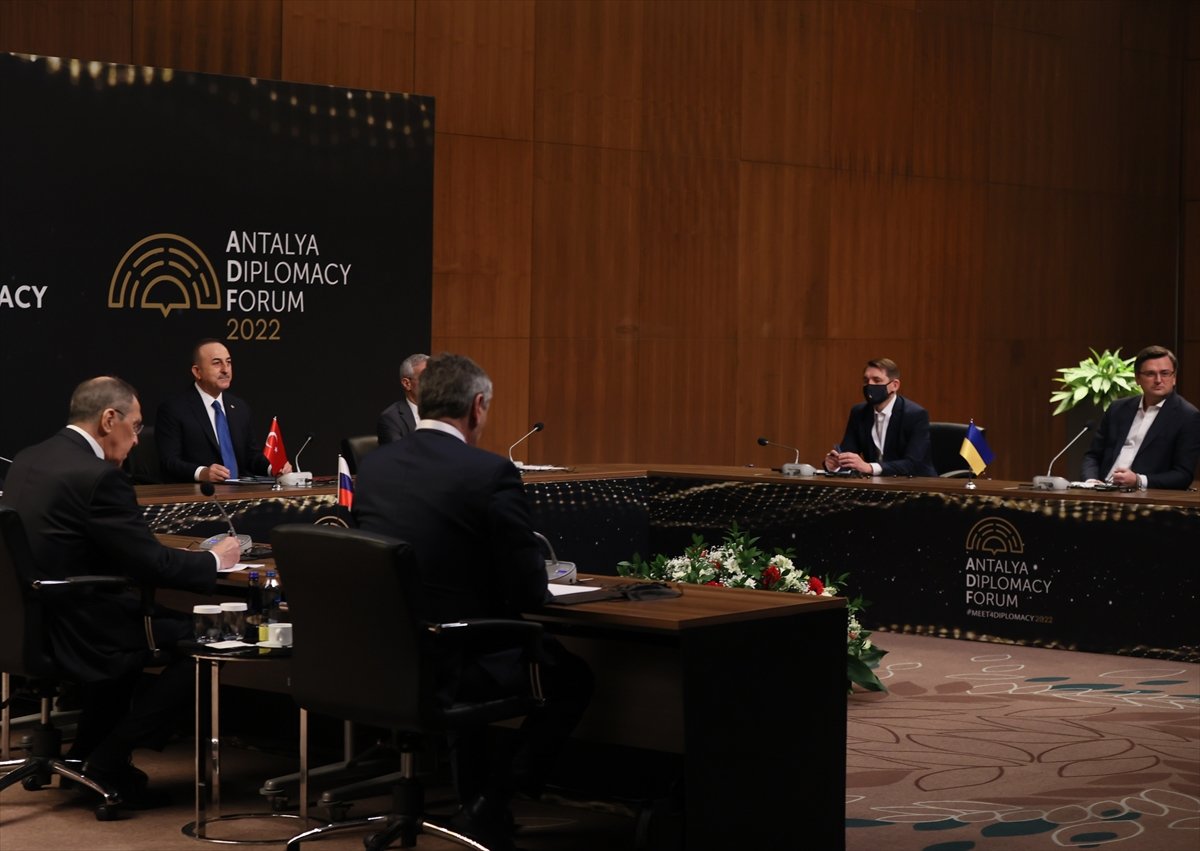 POSSIBLE MEETING BETWEEN PUTIN, ZELENSKYY
Lavrov also claimed that Ukraine's President Volodymyr Zelenskyy agreed to Thursday's meeting to "show off," not to genuinely address problems.
He added that Russian President Vladimir Putin is not refusing to hold a meeting with Zelenskyy but that more preparatory work needs to be done.
"Putin never avoids contacts. We just don't want these contacts to happen (just) for words," said Lavrov.
Russia would not have started the "military operation" in Ukraine if the West had not rejected Moscow's proposal for security guarantees, said Lavrov, also claiming: "Everything Russian was and is being attacked in Ukraine."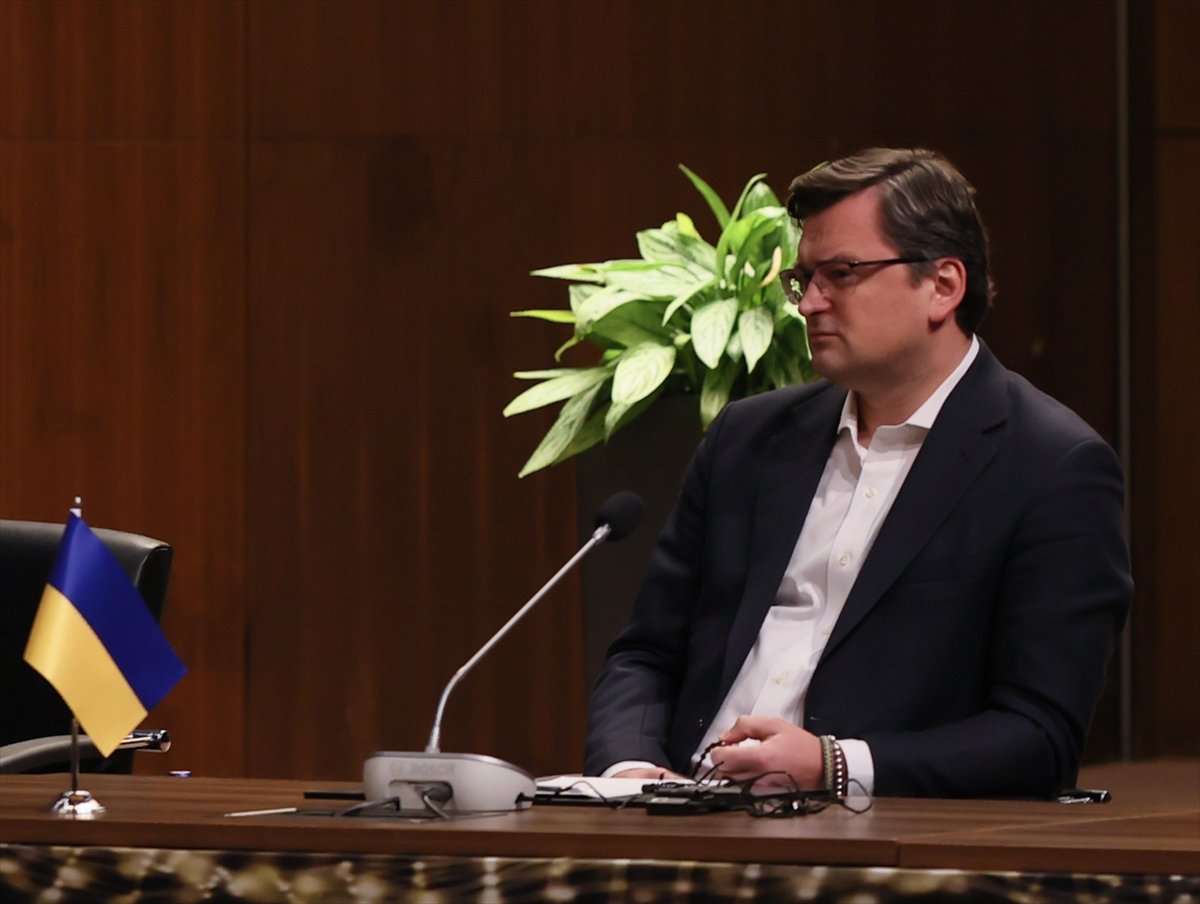 'NO NUCLEAR WAR'
"The West attacked Yugoslavia because it does not want big states in Balkans, and the same may be true regarding Russia," he said.
"The only thing the West wants from Ukraine is for it to constantly work against Russia," he claimed. Lavrov also said Moscow never used oil or gas as weapons, and that the current "energy crisis" was created by talk of an embargo on the use of Russian hydrocarbons.
Lavrov also said that does not believe, and does not want to believe, in the possibility of a nuclear war. Russian President Vladimir Putin's putting his country's nuclear forces on high alert since the war on Ukraine began on Feb. 24 has sparked new fears of a nuclear confrontation.
The foreign ministers of Turkey, Ukraine, and Russia met on Thursday with the aim of reaching a lasting peace as the Russia-Ukraine war has entered its third week. The high-level tripartite meeting began at 11.20 a.m. local time (0820GMT) on the sidelines of the Antalya Diplomacy Forum in Turkey and lasted for more than an hour.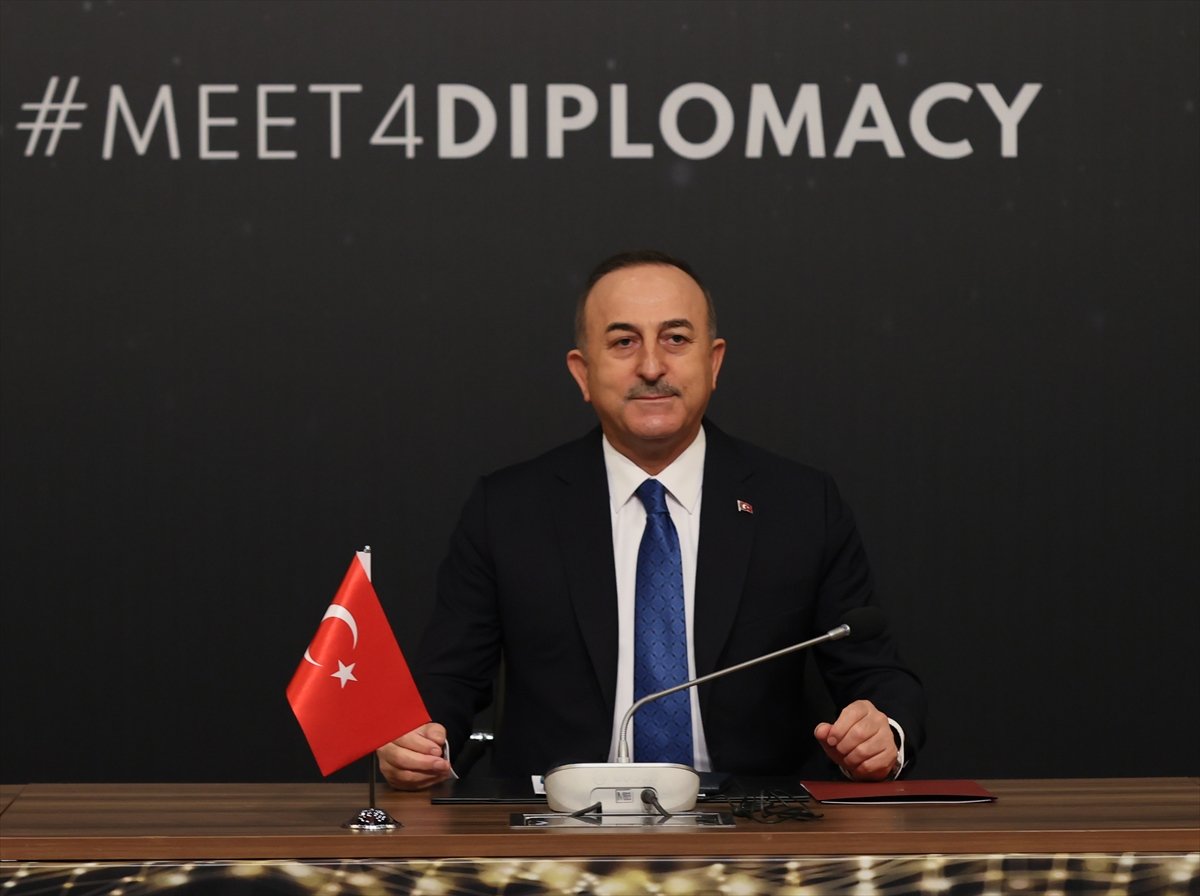 'RUSSIA IS NOT IN A POSITION TO ESTABLISH A CEASE-FIRE'
Russia has no plans to establish a truce, the Ukrainian foreign minister said following a tripartite meeting hosted by Turkey on Thursday.
"Russia is not in a position at this point to establish a cease-fire. They seek a surrender from Ukraine. This is not what they are going to get. Ukraine is strong, Ukraine is fighting," Dmytro Kuleba told reporters in the resort city of Antalya.
No progress has been made on a cease-fire as Russian Foreign Minister Sergei Lavrov was not authorized to discuss the matter, Kuleba said after the meeting which he dubbed was both "easy and difficult." Both parties, however, agreed to continue efforts to seek a solution to the humanitarian situation on the ground, he said.
'I CAME HERE WITH A HUMANITARIAN PURPOSE'
"I came here with a humanitarian purpose, to walk out of the meeting with a decision to arrange a humanitarian corridor to and from Mariupol," the Ukrainian top diplomat said. Kuleba also said Lavrov's main message in the meeting was that "they (Russia) will continue their aggression until Ukraine meets their demands."
He further said NATO is not ready to act collectively, and it is the Ukrainian army and people so far that has ensured Ukraine's security.