After supporters of the PKK terror group recently held demonstrations in France and Germany, the Turkish Foreign Ministry on Monday summoned the envoys of both countries to lodge a protest, the top Turkish diplomat said on Tuesday.
Speaking at Anadolu Agency's Editor's Desk at the agency's headquarters in the capital Ankara, Mevlüt Çavuşoğlu said that Russian Foreign Minister Sergey Lavrov will be visiting Turkey with a military delegation on June 8.
Humanitarian corridor for vessels
Çavuşoğlu said that a humanitarian corridor for vessels carrying food will be among topics to be discussed during Lavrov's visit to Turkey.
He said that there is a possibility of bringing Ukrainian and Russian sides on a negotiating table, even at the leaders' level as part of Turkey's "negotiation efforts."
'We summoned both ambassadors'
Regarding the demonstrations by the PKK supporters in the two European countries, he said, "Yesterday, we summoned both ambassadors to the Ministry and showed our reaction."
Çavuşoğlu referred to NATO bids of Sweden and Finland, saying, "At a time when we are continuing these negotiations, these terrorist organizations are demonstrating against Turkey with their so-called flags."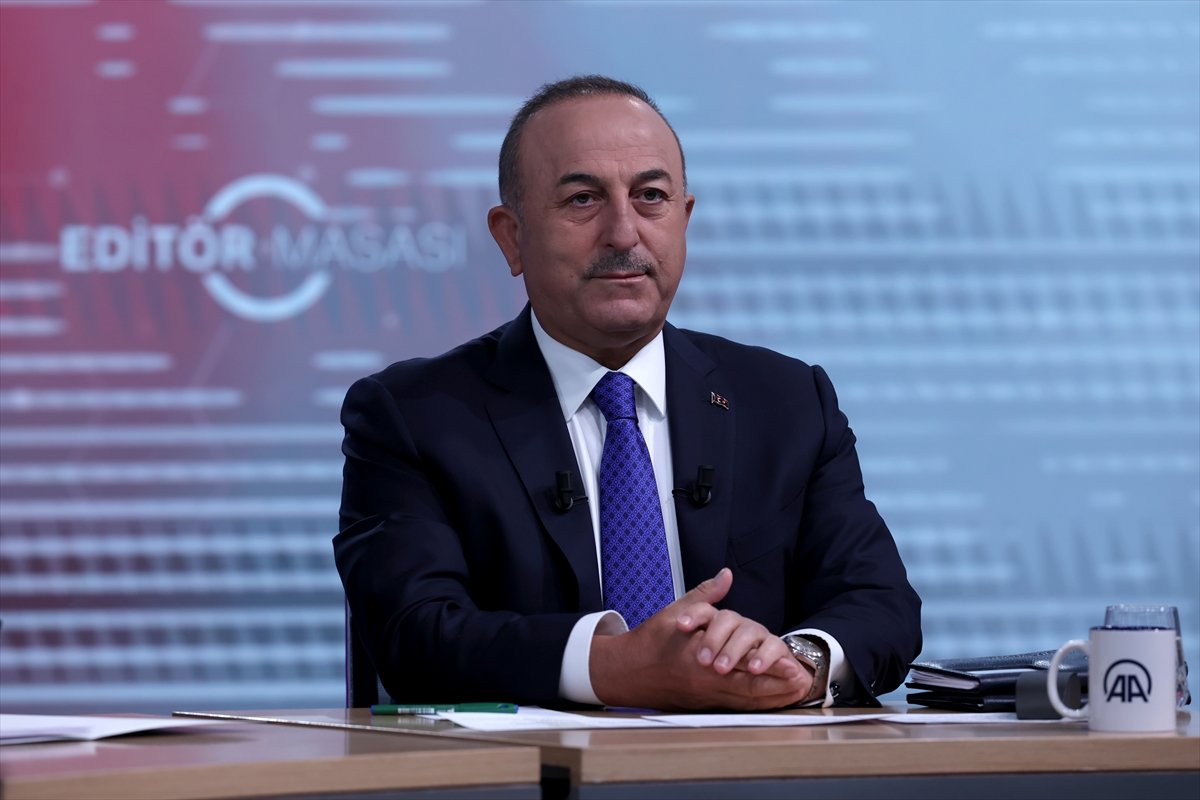 Possible anti-terror operation in Syria
On a possible anti-terror operation in northern Syria, the Turkish foreign minister said that his country will "eliminate all terrorist threats at home and abroad – in Syria and wherever it is."
About the militarization of eastern Aegean islands by Greece, Çavuşoğlu said Athens violated the status of the islands and called on Athens to demilitarize them "otherwise, a debate on sovereignty will begin."
Relations with Israel
To a question about a potential F-16 sale to Turkey by the US, Çavuşoğlu said the US Congress is inclined toward providing Turkey with jets.
He also spoke about relations with Israel and said there should be a fair sharing between Israel and Palestine on a possible Exclusive Economic Zone of Gaza.