Azerbaijani President Ilham Aliyev's stance on the Upper-Karabakh issue has backfired the French president's plans, said Turkish President Recep Tayyip Erdoğan.
"MACRON HAS NO POSITIVE CONTRIBUTION TO THE PROCESS"
Speaking to reporters during his visit to Baku on Dec. 9-10, Erdoğan said: "Perhaps, France will end Azerbaijan-France relations with the steps it has taken so far, apart from various agreements and so on. This is political inexperience."
Referring to a recent motion passed by the French National Assembly which calls on the French government to recognize Nagorno-Karabakh — an internationally recognized Azerbaijani territory — as a separate republic, Erdoğan said French President Emmanuel Macron, who is currently the president of the OSCE Minsk group, had no positive contribution to the process.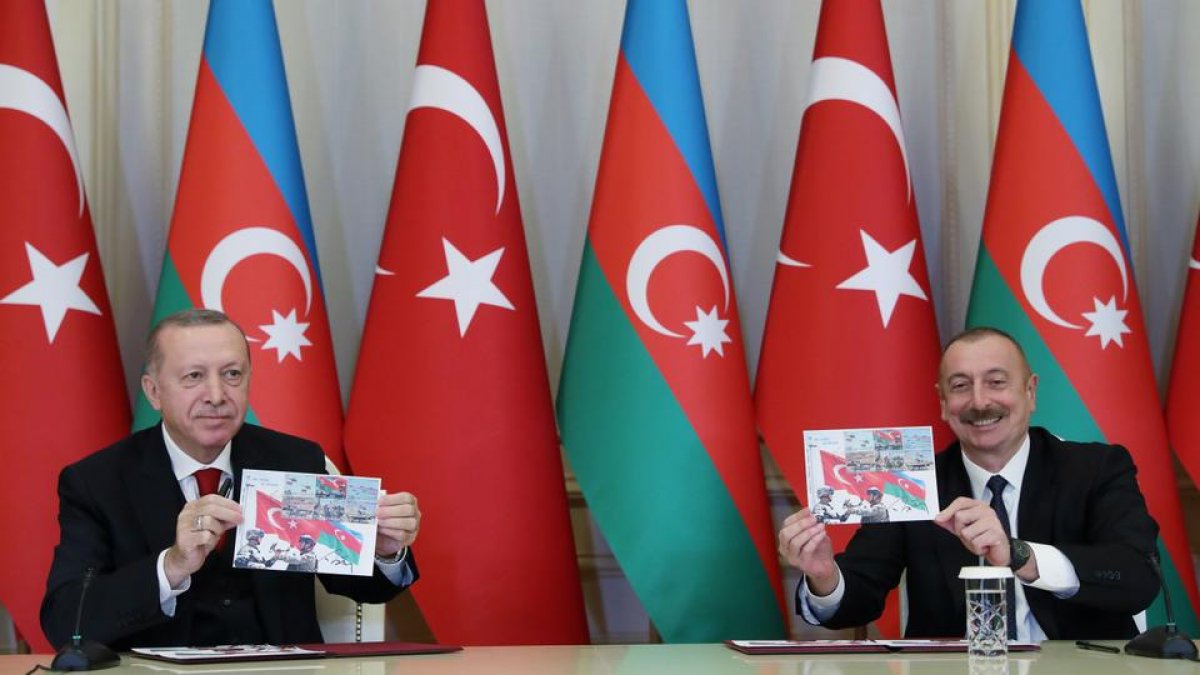 A six-party platform on Karabakh dispute that Turkey is working on will be a win-win initiative for all parties, the Turkish president said. "If Armenia joins this process and takes positive steps, a new chapter could be opened in Turkey-Armenia relations," he added.