An Emirati plane carrying 28 tons of dates arrived at Gaziantep Airport in southern Türkiye on Wednesday as part of a campaign to support the victims of last month's deadly earthquakes.
According to the UAE Embassy in Ankara, the plane was the first of a group of shipments amounting to 200 tons of dates for the quake victims.
More planes will arrive in the coming days to deliver the 200 tons, it added.
The dates are scheduled to be distributed to the quake victims before the fasting month of Ramadan, which is due to begin next week.
The UAE has delivered 7,176 tons of aid materials to Türkiye and Syria aboard 223 cargo planes and one ship since the quake disaster. The aid was sent as part of Operation Chivalrous Knight 2 to support those affected by the quakes in both countries.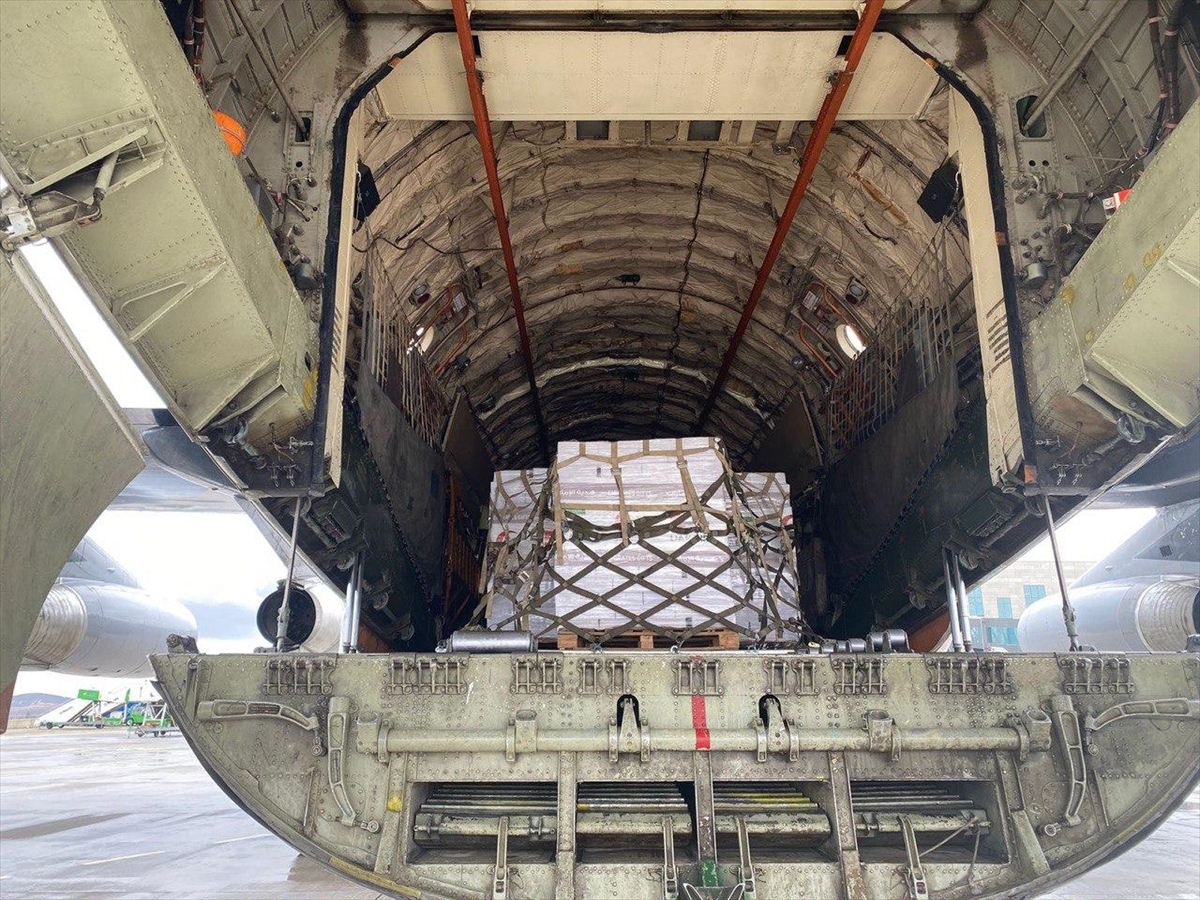 More than 48,448 people were killed in Türkiye in the quakes on Feb. 6, according to official figures.
More than 13 million people in Türkiye have been affected by the powerful quakes that rocked 11 provinces, including Kahramanmaras, Adana, Adiyaman, Diyarbakir, Gaziantep, Hatay, Kilis, Malatya, Osmaniye, Elazig, and Sanliurfa.
According to UN figures, the quakes also killed around 6,000 people in Syria.