Ukraine wants to see eight countries, including Turkey, as guarantors in a deal with Russia, said a Ukrainian negotiator after peace talks in Istanbul on Tuesday.
David Arakhamia from the Ukrainian delegation was speaking to reporters in Istanbul.
Crimea will be subject to a separate part of negotiations with Russia, said Mykhailo Podolyak, a top Ukrainian negotiator and adviser to President Volodmyr Zelensky.
'CONSTRUCTIVE' TALKS
Vladimir Medinsky, head of the Russian delegation, told reporters outside Turkey's presidential Dolmabahçe office that the talks in Istanbul were "constructive."
The presidents of the two countries may meet when a draft of a peace treaty is approved, he added.
TWO-DAY PEACE TALKS IN ISTANBUL
The first day of a new round of two-day peace talks between Russia and Ukraine brokered by Turkey ended in Istanbul on Tuesday.
Russian billionaire Roman Abramovich also attended the talks. He held talks in Moscow and Lviv earlier this month in an attempt to mediate between the two nations.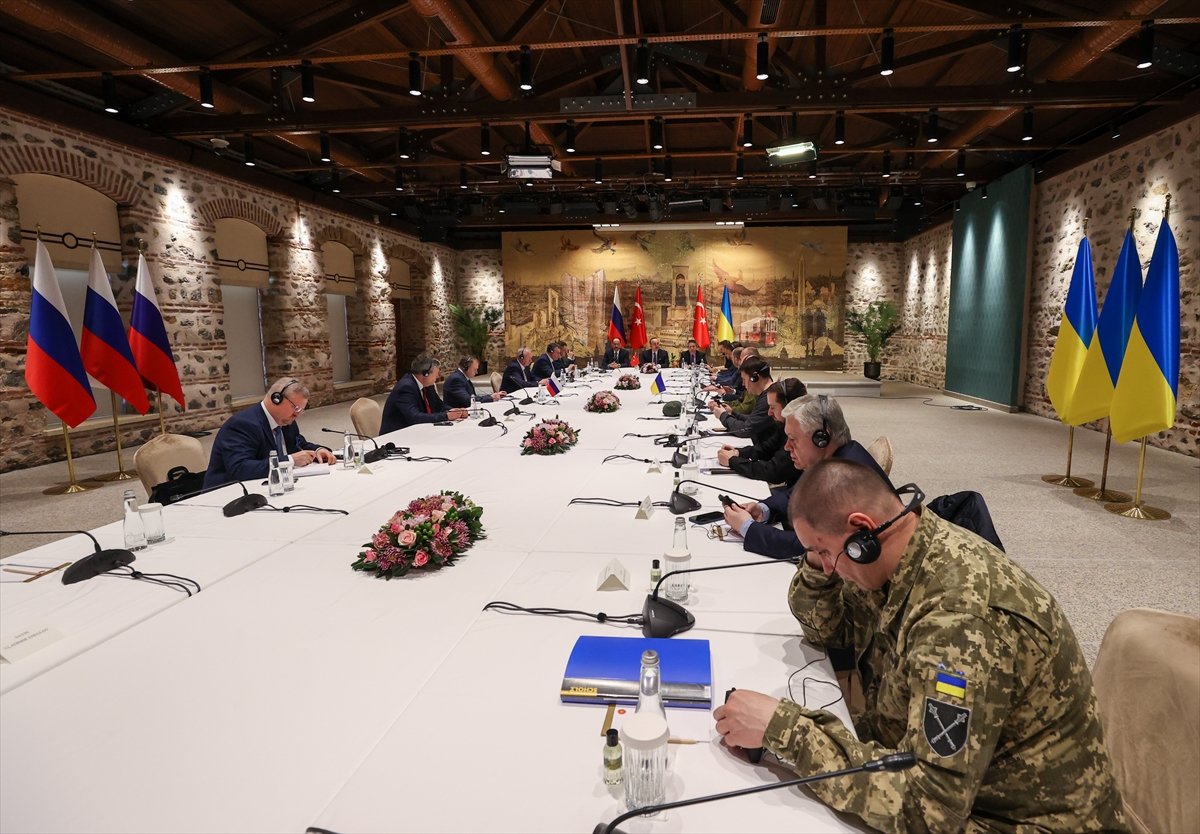 The Russian oligarch was kept off Washington's sanctions list for his efforts as a mediator, according to the US media.
Earlier, Wall Street Journal claimed that Abramovich, along with Ukrainian peace negotiators, suffered a suspected poisoning in Kyiv, while the Ukrainian side denied the allegations, saying the negotiators were working normally.