Türkiye and the United States (US) conducted a joint military exercise last week, which is seen as "a sign of improving ties."
The drill attended by TCG Anadolu from Türkiye and the world's largest aircraft carrier the USS Gerald R. Ford from the US took place in the Mediterranean.
Bloomberg reported that Türkiye sees the joint military exercises as "recognition by Washington of Ankara's importance as a NATO ally in a region crisscrossed by conflicts."
As the two NATO countries, Ankara and Washington seek to rebuild their long-duration alliance, according to the US-based media outlet citing three unnamed Turkish officials due to media restrictions.
Turkish President Recep Tayyip Erdoğan and US President Joe Biden are expected to meet on the sidelines of the G-20 Summit which will be held in India's New Delhi on the dates of Sep. 9-10, it said.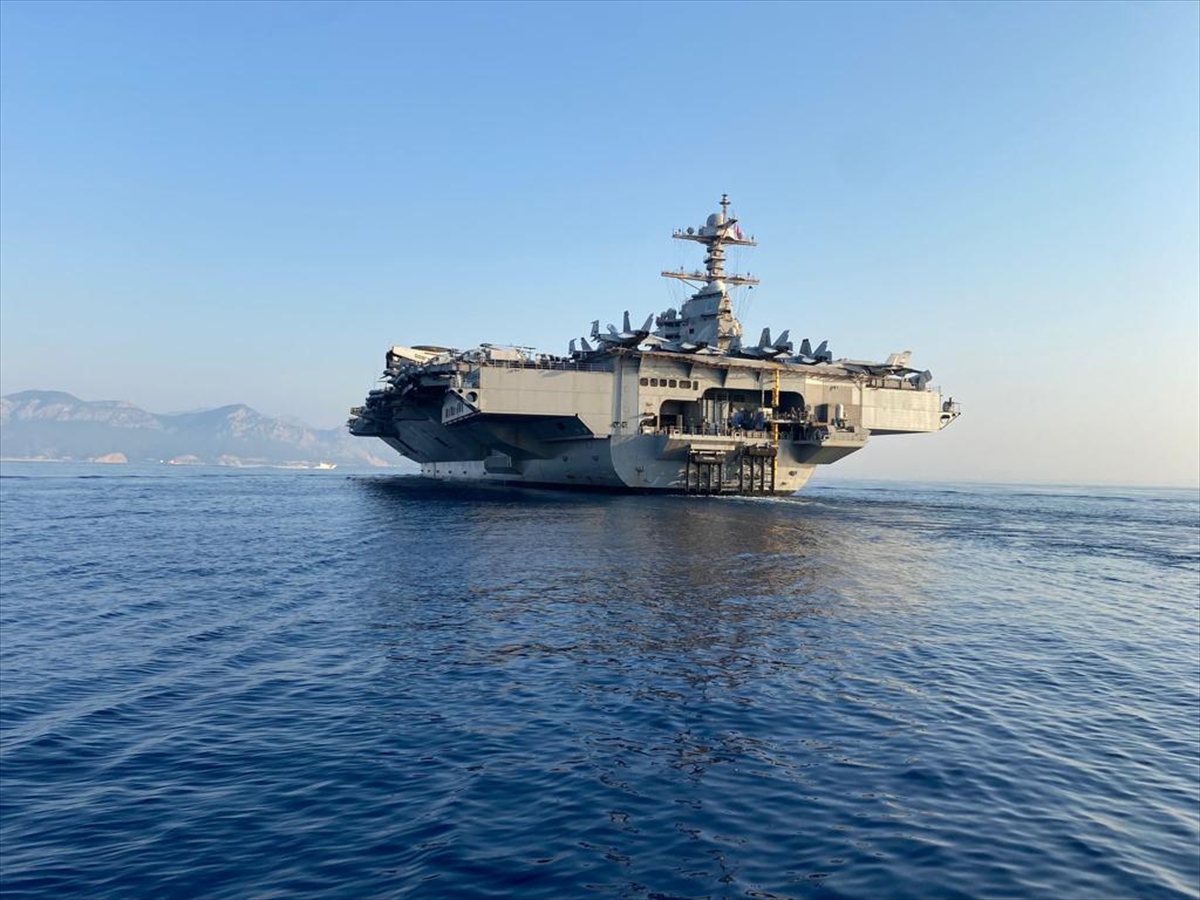 Joint naval and combat drills involved Turkish F-16 and US F-18 jets and marked the largest joint exercises between the two countries in recent years.
Selçuk Bayraktar, the chief technology officer (CTO) of Baykar which produces unmanned aerial vehicles, was also invited to the aircraft carrier by American officials. The media outlet stated it was a "symbolic gesture."
"The bipartisan congressional delegation, including Representatives Joe Wilson of South Carolina, Dean Phillips of Minnesota and Victoria Spartz of Indiana, held talks in Ankara on Friday," the report added.
By Breaking News Turkey