A wildfire that broke out overnight in Turkey's southwestern Muğla province is now "largely under control," a minister said on Wednesday.
Agriculture and Forestry Minister Vahit Kirişçi said he was hopeful that the forest fire in the Aegean town of Marmaris will be completely extinguished Wednesday.
Strong winds cause risk
However, there is a risk that the blaze could spread because of strong winds, Kirişçi said after conducting an aerial inspection of the area along with Interior Minister Süleyman Soylu.
Soylu said 571 firefighting vehicles and aircraft are engaged in ground and aerial operations coordinated by the Disaster and Emergency Management Authority (AFAD).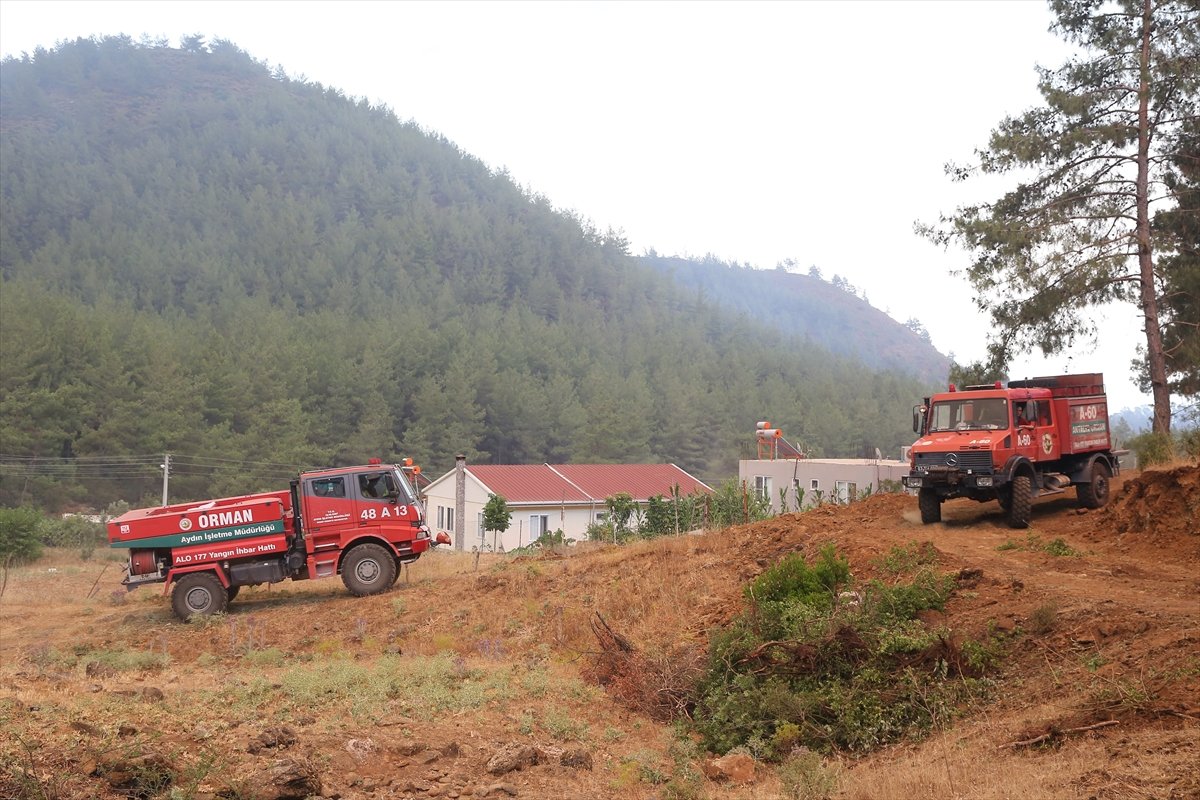 Battle the blazes
In an earlier update, AFAD said it had deployed 1,393 personnel, including 592 from the General Directorate of Forestry, as well as 338 vehicles and 35 construction equipment units.
President Recep Tayyip Erdoğan is closely following the situation and has been in contact with relevant officials and authorities, Soylu added.
Erdoğan inspect the damage
Accompanied by Soylu, Erdoğan also visited the area on Wednesday, inspecting the damage from a helicopter.
Mehmet Nadir Yağcı, Muğla's chief public prosecutor, said an investigation has been started to ascertain the cause of the fire, which remains unknown for now, reported Anadolu Agency.