A siege in eastern Syria by the terrorist PKK/YPG resulted in the death of a sick, malnourished child, a human rights group said Tuesday.
In a statement, the London-based Syrian Network for Human Rights said the child died due to both hunger and a lack of medicine during the PKK/YPG siege of the town of Suse, near the eastern city of Deir Ez-Zor.
YPG RAIDED REFUGEE CAMPS
On Monday, the PKK/YPG captured Deir Ez-Zor's town of Shiifa from Daesh forces. The terrorist group besieged the area to clear Daesh from all of the towns. Only Suse and Bagoz remain under Daesh control in the region. The PKK/YPG terror organization also raided a refugee camp which houses thousands of families on the eastern outskirts of Deir Ez-Zor.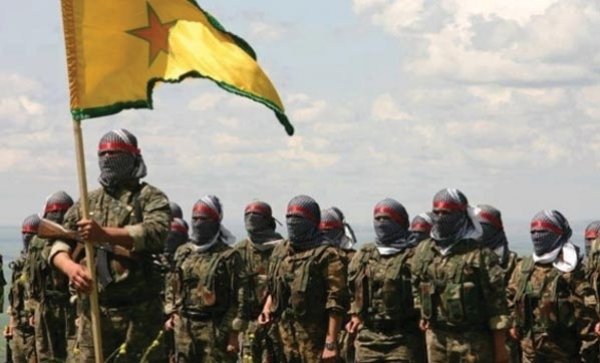 As Daesh's influence in eastern Syria has waned, the YPG/PKK has prevented displaced Syrians from returning to their homes, drawing accusations that the group is trying to change the region's demographic composition.
A recent report by the Federation of Syrian Tribes and Clans stated that some 1.7 million people in the region had been displaced by YPG/PKK terrorists.
The group has been forcing Arabs, Assyrians, Kurds and Turkmen civilians to leave their homes and disturbing the civilians who want to return to Raqqah and Deir Ez-Zour after defeat of Daesh.