Breaking News Turkey with agencies
South Korea's president hailed his country's relations with Türkiye.
"Our cooperation will be a symbol that shows that the two countries are true brother countries," said Yoon Suk Yeol during an event in which he met with the Korea Disaster Relief Team participated in search and rescue efforts after the earthquakes on February 6 in Türkiye's quake-hit cities.
Yoon said the spirit of solidarity shown in aid efforts in the affected areas in the country reminded once again that the two countries are "true friends" who help each other in difficult times.
Turkish forces served under the United Nations Command during the Korean War between 1950 and 1953, and 774 Turkish soldiers were martyred.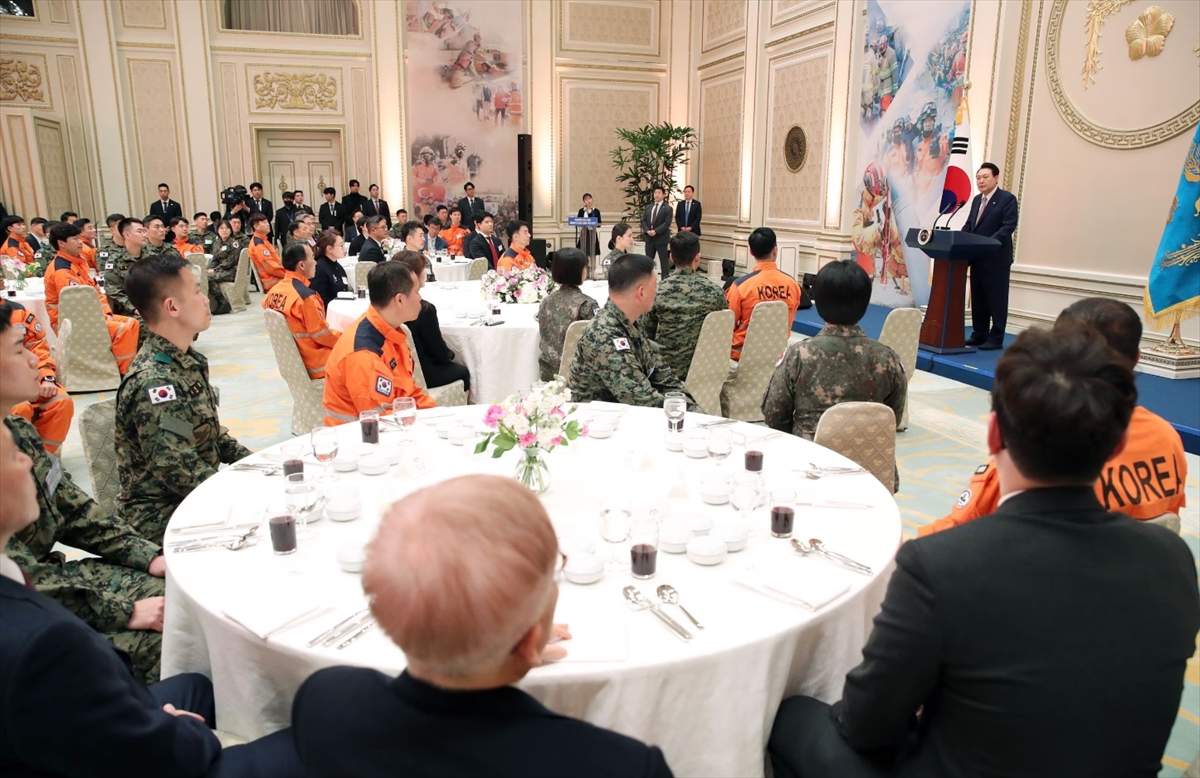 "I am grateful for the dedication and efforts of the team members in difficult situations with cold weather conditions," he said.
The South Korean leader said they would continue contributing to rebuilding efforts by donating over $10 million.
The Korean Disaster Relief Team with 121 people reached Türkiye on February 8, two days after the earthquakes centered in Kahramanmaras. They rescued 8 people from the rubble in Hatay and found the lifeless bodies of 19 people.